Founded by sculptor-mechanic Eduard Bersudsky and theatre director Tatyana Jakovskaya in St Petersburg, Sharmanka moved to Scotland in the mid-1990s.
Bersudsky is the leading artist and co-creator of the Millennium Clock Tower at the National Museum of Scotland in Edinburgh, and a recipient of the Creative Scotland award in 2005.
Sharmanka's multi-sensory shows are layered with cross-cultural stories, and the company has an extensive record of national and international tours and exhibitions.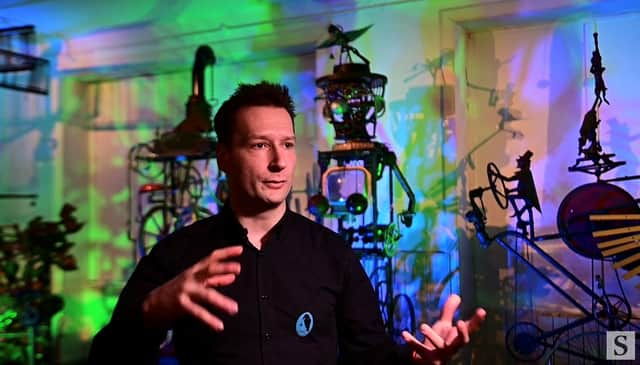 Sharmanka Kinetic Theatre has been described as one of Glasgow's "hidden gems" – now Sergey Jakovsky, the son of Bersudsky and Jakovskaya who runs Sharmanka, is on a mission to make it more visible.