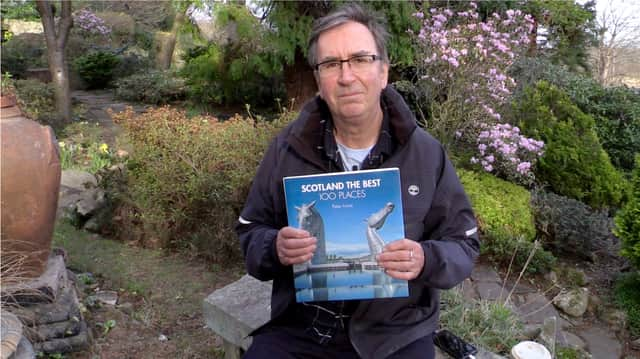 In the shadow of Arthur's Seat, bestselling author Peter Irvine contemplates the difficult choices he's endured on the road to producing another Scotland The Best guide.
As the sun sets on Dr Neil's Secret Garden - one of 100 locations Pete covers - he basks in the moment.
On his travels around the country, he has considered thousands of worthy destinations but only the most remarkable urban and rural locales make it into his final publication.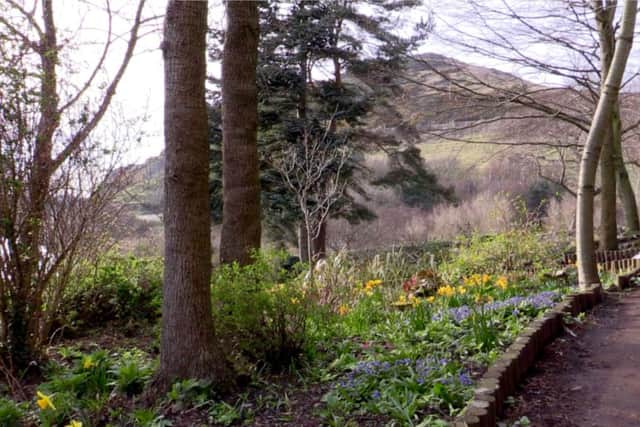 In his latest guide, Scotland The Best 100 Places, Pete delves deeper into some of the sites that speak to him.
"[The book] explores the idea that some places have an amazing atmosphere, or spirit... the place speaks to you," he says.
"I call it 'the genius loci'."
He admits it was hard to choose from the thousands of possibilities Scotland has to offer.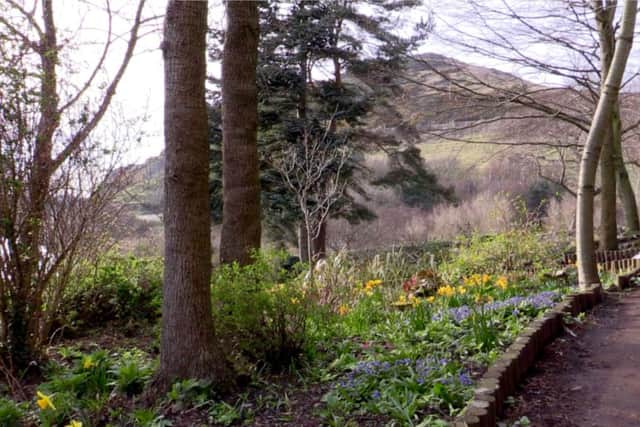 With the new book, he wanted to write something that focussed on the places themselves, without the tangential distraction of local attractions, cultural hotspots and historical landmarks.
"I tried to stick to the idea of 'did this place really speak to you?'," he says, "and that, of course, meant I had to leave out quite a number of places."
"I did that in terms of geography and covering the range of magnificent places, reflective places and even some hotels and restaurants.
"I looked at all the places that really spoke to you, had a unique and special atmosphere and then I selected 100 of those."
"I split them into reflective places that make you think about yourself and about the world, magnificent places which you probably see from a distance, like mountains or lochs - mainly scenery of course - and people places."
Arthur's Seat from Dr Neil's Garden
His books cover some of the most iconic landmarks in Scotland: The Kelpies, Glencoe, Glen Etive, The Barrowland Ballroom and Arthur's Seat high above the peaceful walled garden below.
Keen on embracing the appetite for digital media, Pete demonstrates the Scotland The Best mobile app from Harper Collins, brimming with thousands of recommendations and hot spots appreciated by visitors and locals alike.
"What makes Scotland great," he says, "is it's really easy to get out of these great cities we live in - our great urban, buzzing environment and get to quiet places where you can walk... or swim in the river... or hike in the hills.
"Scotland is very accessible. We're very lucky."
Not all the destinations in Scotland The Best 100 Places are huge attractions. Some, like "Pete's Beach" on the north coast of Scotland, started out small and have attracted visitors over time.
"Pete's Beach is one of many spectacular, beautiful beaches on the far north coast of Scotland between Wick and Downess. It's one that I found when I was first doing my Scotland The Best guide book. There was nobody there, there was nowhere to stop the car and it had a gaelic name that I couldn't pronounce.
"When I asked around, they didn't know what it was called - it was just 'the beach up the road' - so I thought I'd just call it 'Pete's Beach'. It's a bit audacious, I know.
The author isn't sold on Pete's Beach now having its own lay by beside the road, preferring the serenity of solitude that he experiences on his own, but it's worked out okay for him so far.
"Just about every time it's been almost deserted," he says, "and in any light and in any weather, it's just... really beautiful."
Pete's latest book, Scotland The Best 100 Places and mobile app guide Scotland The Best are available now from Harper Collins and most mobile app stores.