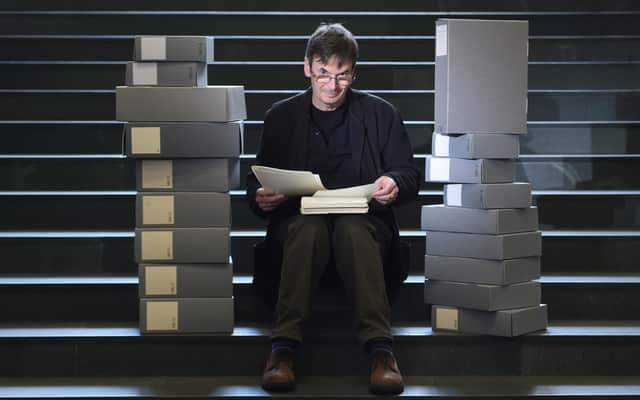 I was sitting, reading, in my rocking chair (OK, OK; give me a cliché and I'll inhabit it – I was also wearing my midnight blue Paisley dressing gown), pondering what to write about next year's forthcoming titles. The sinister side of me toyed with just asking my editor to republish what I wrote in 2019, since so many books, such as the new Kate Mosse, which is bound to be in the bestseller lists and the much anticipated second novel by the Granta Best of Young British Novelists Steven Hall, Maxwell's Demons, were both shunted into this year, alongside a great many other delays, deferrals and postponements.
Writing this column last year, almost every publisher had fallen for the siren song of a Big Brexit Book of some description, which seems almost quaint now. Cautiously, publishers are not inundating us with Covid books ("too soon to tell", as Zhou Enlai once quipped on being asked about the impact of the French Revolution). Their time will no doubt come. But in my ponderous mood, it did bring back to me how odd 2020 had been. We think of the relationship between the book and the reader as in some ways private, but the epidemic brought to the fore how nested and webbed the industry is: for me to sit quietly rests on agents, publishers, publicists, designers, printers, distribution networks, post-persons, bookshops and at the bottom of the gloopy pond the lowly literary reviewer. That said, there has been a lot already that has arrived and piqued my interest. This will not be a panoply of the Big Names – they get enough attention as it is – but just a few hints.
January is often thought of as a fallow period in the publishing schedule. I've never subscribed to this, as often the books published early are the more curious and intriguing; or at least, it's the period when you're safe from the brouhaha of whatever wedge of words the Dan Browns of this world have expelled this year. If I were in the business of prognostication, I might well choose Éric Vuillard's The War Of The Poor. It is very French and I mean that as a whole-hearted compliment. It follows the life of Thomas Müntzer, a 16th century radical who managed to get on the wrong side of both Luther and the Pope. His agenda was clear and dangerous. If Christ cared about the poor, why were the poor with us always? Set in a Europe of political division, sickness, disenfranchisement, poverty and simmering rebellion, it may be patterned on the gilets jaunes disruptions but is far more universal. The narrator is both aloof and humble; not willing to speculate about Müntzer's motives, but desperate to understand him. Another one flying low under the radar is the new novel by Richard Flanagan. Normally one would expect all the bells and whistles for a new novel by a Booker Prize winner, although I confess that I adored Gould's Book Of Fish I was terribly underwhelmed by his gong-winning The Narrow Road To The Deep North. The Living Sea Of Waking Dreams seems far more fascinating; part apocalyptic world of never-ending fires, part magical realism (one character's body parts are disappearing), it seems delightfully odd enough for me.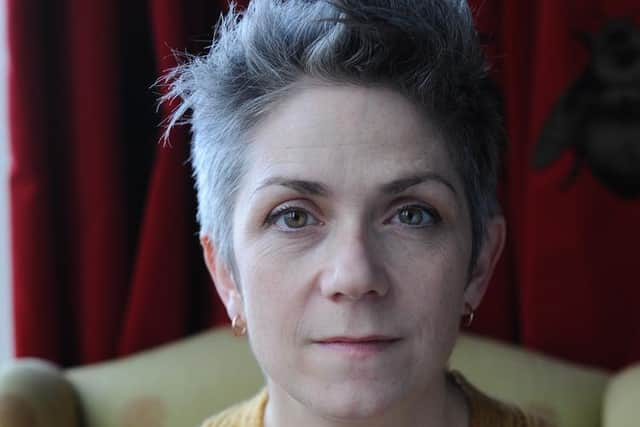 For Scottish readers, the idea of a posthumous collaboration between William McIlvanney and Ian Rankin is too good to miss, and I would trust Rankin to honour McIlvanney's style without trying to ape or pastiche it. McIlvanney's fault was perfectionism. I had various lunches with him when he talked about more to do with Laidlaw. That this should come to pass seems right.
Denise Mina is a shape-shifter of a writer, so to see that she is doing a historical novel about Mary Queen of Scots' secretary stroke favourite, David Rizzio, is also on my highlights list. Given how many people were there and how many wounds were inflicted, I doubt very much there will be an easy solution. Mina, in her contemporary work, manages pertinent detail without clunkiness, and I am sure that she will do the same in an older setting.
In non-fiction, I am holding out against starting reading Giles Fraser's Chosen, subtitled "Lost And Found Between Judaism And Christianity". Fraser came to prominence as an outspoken supporter of the Occupy movement, and his memoir looks to be both moving and insightful. Carlo Rovelli has been a frequent fixture of catalogues, and his new book takes on quantum physics (I do love a slim book about this subject, in the hope I understand it). But above all, I am desperate to see Ruth Scurr's book about Napoleon in printed form. I have read it already (pace editorial changes) and – although I may be wrong – it might well be the first biography of the Emperor written by a woman. It has a glorious conceit. Napoleon is seen through his relationship with gardens, and this feline, stalking approach creates a life of an icon which manages to be different.
For lighter reading I am setting aside Elizabeth Knox's The Absolute Book, which looks like bibliophile's daydream – a book about impossible and trap-like volumes – and the fourth volume of Samantha Shannon's series, The Mask Falling. If the BBC are cautious about embarking on the new Pullman trilogy once we get to the end of the (brilliantly realised) original, then Shannon's books – plucky heroine Paige, a repressive orthodoxy, a supernatural being, clairvoyants, low-life criminal gangs, exotic settings – would be a smart choice. But what I really want this year is what I don't know that I want yet. Something, as always, comes along and stops the jaw.
A message from the Editor:
Thank you for reading this story on our website. While I have your attention, I also have an important request to make of you.
The dramatic events of 2020 are having a major impact on many of our advertisers - and consequently the revenue we receive. We are now more reliant than ever on you taking out a digital subscription to support our journalism.
Joy Yates, Editorial Director