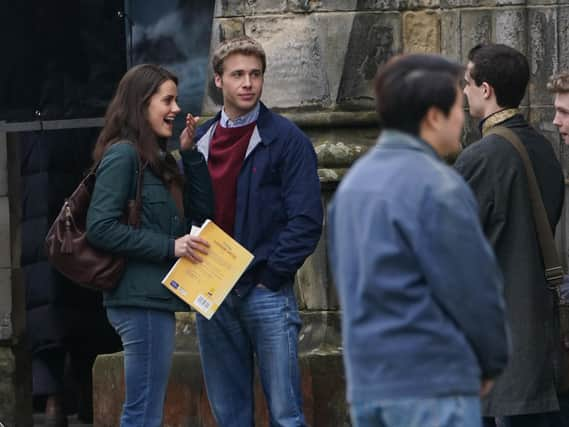 13 pictures as The Crown stars spotted filming together in St Andrews as William and Kate
The Crown has once again resumed filming in St Andrews with the actors who play the Prince and Princess of Wales as university students spotted filming together for the Netflix series.
Bellamy was dressed in clothes from the early 2000s – when the couple attended the university – including bootcut jeans with a pleated leather belt, and high-heeled suede boots.
She was carrying a book entitled First Steps In Academic Writing.
It will follow events from the late 1990s until the early 2000s, including the death of William's mother Diana.