Aidan Smith on TV: Lunacy and poignancy in Bob Mortimer and Paul Whitehouse's tales from the riverbank
It's like the World's Least Strongest Man Contest (North-East Regional Final) when Chris "Driving Home for Christmas" Rea shuffles into the pub to compare ailments with Bob Mortimer and Paul Whitehouse.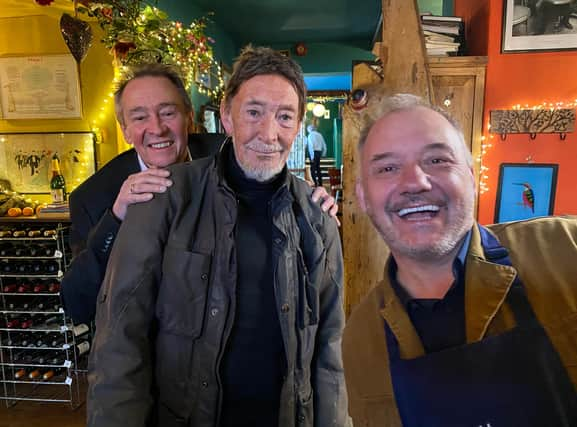 A large part of the comic anglers' charm as a double-act comes from the fact they've both had serious health scares. Waist deep in windy rivers they stare down the barrels of their fishing rods and reflect on life and near-death. But in Mortimer & Whitehouse: Gone Christmas Fishing (BBC2) they meet their match in the wobegone woozy-voiced warbler.
When Rea lists what's gone wrong with him - pancreas, duodenum, gallbladder, liver, kidney - and the fact he has to pop 34 different pills every day, Whitehouse suggests it would have been easier to tick off the parts of him still functioning. "I'm not a very good pop star," Rea sighs. "I wish I could be like Sting."
But he's still smiling, as anyone would in the company of these two, Mortimer like the singer being Middlesbrough-born and determined on home turf in this special to get the Grinch-like Whitehouse loving Christmas again. "What was your most disappointing present as a kid?" Bob asks. "Mine was in a huge box: a personal blackhead removal sauna. I ran crying to my room, looked out the window and saw all my mates on their new Chopper bikes."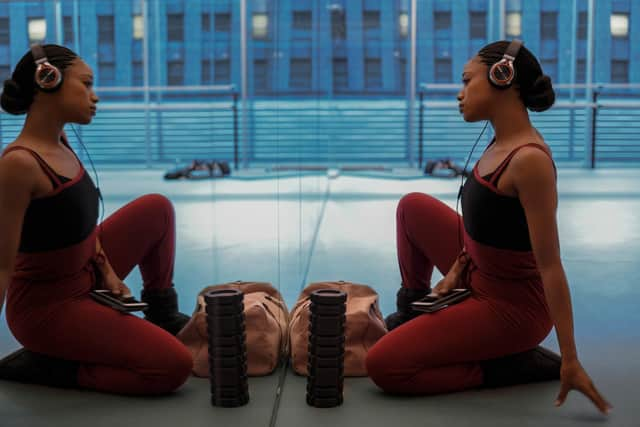 A few minutes later Bob is pointing up at the very window, then over at the field where he was playing, aged seven, the day a police car stopped outside the house. Gone Fishing devotees will remember the moment in the last series when Bob told Paul how his father met a horrible end. He picks up the thread here and Paul has to fight back the tears. He's not the only one.
Surreal is a word much used and over-used. A victorious sportsman finds his success surreal; many will reflect on this year as having been surreal. Well, Mortimer's comedy is definitely surreal. Thinking of the pandemic's ordinary heroes, he mentions refuse tip orderlies, their rigour and how you can't really get away with claiming a bag you're dumping contains only paper when in fact there's an axle inside.
Then, on a boat in the North Sea, Bob spots a seal. "I've never seen one before," he admits. Paul is astonished. "I've seen sealant - round my closet, like," he stresses, to which his mate replies: "So you know the difference now?"
Bob could, I reckon, charm the canniest salmon onto the banks with just that daft grin. The trip home, he says, brings back "a lot of happiness and a lot of sadness and I can't reject either of them". Operating on the same principle this show is equal parts lunacy and poignancy and it's lovely.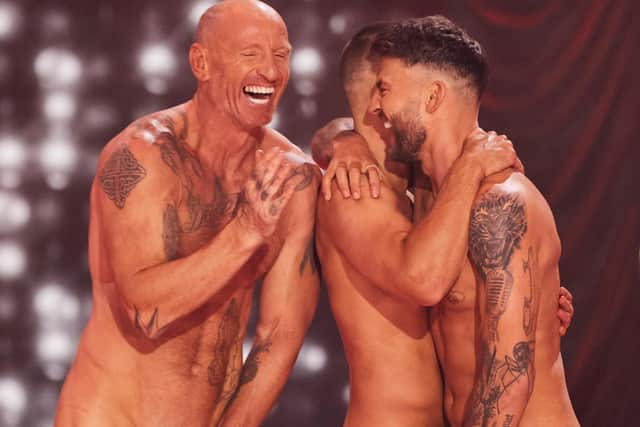 My dervish-like daughters have exhausted The Next Step and are ready for, well, the next step in teen dance dramas - but I'm not sure Tiny Pretty Things (Netflix) can be it, not with an attempted murder in the opening moments.
TPT, set in an elite ballet academy in Chicago, will doubtless think itself a Fontaine-sized leap on from The Next Step and more of a junior version of Black Swan. It's got the bitchiness, backstabbing and body issues, as in not being as thin as a stick of a celery or barely eating one of these when they're passed round.
That's the girls. The boys are after slightly more definition. First lad: "Damn, I've been working all summer on my external obliques … how do you get your V-cut like that?" Second lad: "Dunno, just dancing." That was always my answer when asked the question.
The grown-ups have names like Madame Dubois and Ramon Costa. But of course they do. Then, from the wrong side of tracks, a new pupil joins. She's called Senga McSnafferty (joke).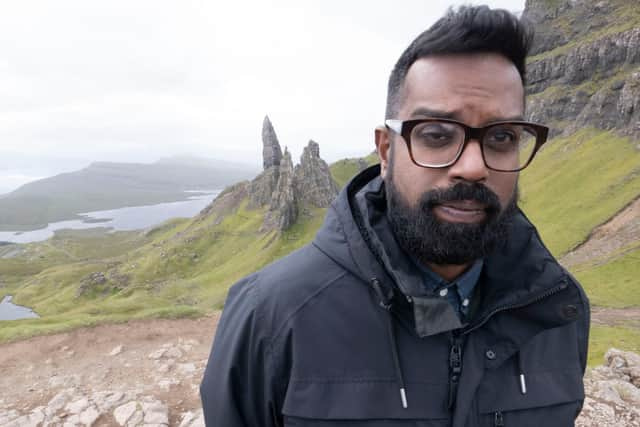 Early on in The Christmas Misadventures of Romesh Ranganathan (BBC2), our host declares: "I don't want to spend the whole trip ticking off lazy Scottish stereotypes." So how does he fare? Well, there's whisky-tasting, Highland games and dancing in a kilt. Am I selling this programme to you or what?
Previously, Ranganathan journeyed to the Arctic and the Sahara for his Yuletide specials and he seems pretty glum that Covid has forced an Outer Hebrides staycation on him. I know, this is the set-up: sullen southerner doesn't want to be in picture-postcard Scotland, grumps around for a bit but is gradually won over by the VistaVision scenery and the bobble-hatted couthieness.
This is what happens, and the programme owes quite a debt to Ranganathan's guide, Harris farmer Donald Macsween, who laughs politely at his jokes while quietly explaining that a unique culture is under threat from rat-race escapees and bucket-list berks. To be fair to the comic he gets it, but BBC Travelogue Department: you have been warned.
The Real Full Monty on Ice (ITV) sounds like it came from the desperate, demented mind of Alan Partridge, somewhere between Cooking in Prison and Arm-Wrestling with Chas and Dave. If you possess a sadistic streak, you might be hoping for a naked C-list Rollerball with Love Island himbos crashing into retired Page 3 stunnas and Dame Jenni Murray muttering: "What the hell am I doing here? Memo to self: fire that useless agent." In fact, it's silly, great fun and - in the personal stories of why the celebs are promoting cancer awareness - heart-rending.
A message from the Editor:Thank you for reading this article. We're more reliant on your support than ever as the shift in consumer habits brought about by coronavirus impacts our advertisers. If you haven't already, please consider supporting our trusted, fact-checked journalism by taking out a digital subscription.
Comments
 0 comments
Want to join the conversation? Please or to comment on this article.