Past the floor marked Honesty, missing out Trust, Integrity and Accountability and hurtling beyond Truth. The next stops would all be subterranean: Fudge, Cover-Up, Redacted, Under the Carpet and - hello darkness my old friend - Wholesale Institutionalised Police Corruption.
Where were these three headed? Search me. To get ready for another season of Line of Duty? Maybe. Is there work still to be done? As sure as the wee donkey never shuffles far from the feet of Jesus, Mary and Joseph - yes. Will they get to do it? No comment.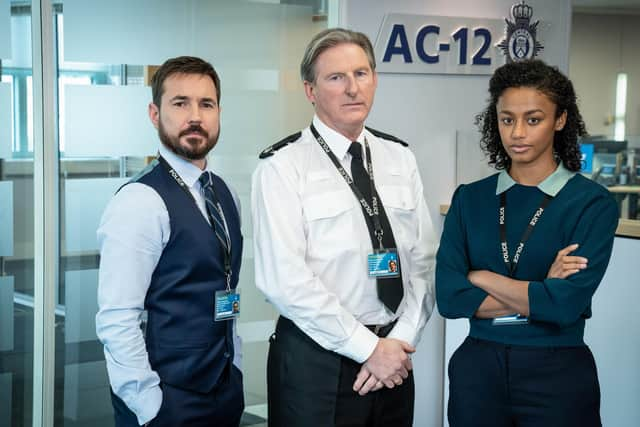 What a finale. Some of you may have been disappointed; I can sense this. Because Line of Duty has become an Event, because this really could have been the last we will ever see of them, possibly you were expecting a big shootout, a big capture, a big speech. But the show stayed true to itself and held its nerve, leaving the grandstanding and pyrotechnics to others.
Check the cast: Tom Cruise isn't there. So Adrian Dunbar wasn't about to outrun a getaway car, Vicky McClure wasn't about to swap her poloneck for a catsuit and our own Martin Compston was always going to continue resembling - his description to Jonathan Ross the previous night - "the overdressed wanker in the call-centre".
Still, Ian Buckles was a surprise. To our musketeers as well. "All the time we thought we were chasing some criminal mastermind … " groaned an exasperated Ted. Kate remembered the three occasions she'd worked with him: "Always the same crap suits, dad cars, never putting your hand in your pocket when it was your round … " He'd made a good job of concealing the OCGs' brown envelopes but in every other respect he was an incompetent, a blundering fool and - not to denigrate the ass world - a wee donkey.
"How some people can fail upwards beggars belief," wailed Ted. This echoed a Tedism from earlier in the series and his all-time greatest: "A bare-faced liar promoted to the highest office in the land." It's generally assumed Jed Mercurio was thinking of someone else when he wrote that, but who?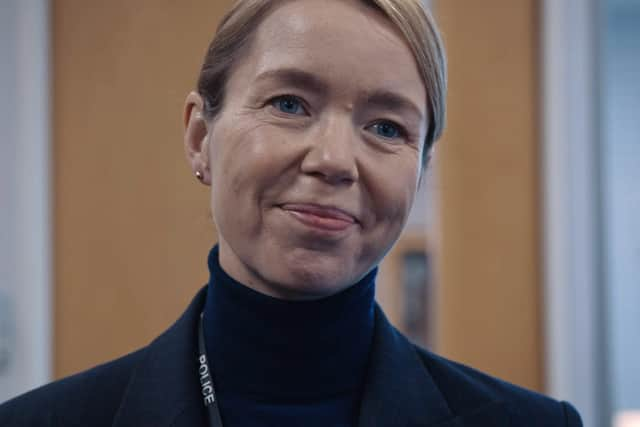 Line of Duty pays having stuck in at school. You need good concentration and the ability to retain information given out back in season two. Buckles clearly didn't apply himself - "definately" was evidence of that and the misspelling proved fatal. But, lips quivering under little boy curls, he couldn't be the only bad apple, could he? Mother of God, no. Ted blasted away at the "wilful blindness of those in power" and, in Carmichael's office, snarled at Osborne pronouncing on TV, but his smug successor didn't want to know. So he made his own confession, a tragic error of judgement, and got in the lift with the others.
Is that it? Mercurio has made his points about power, corruption and lies and may want to draw a line under Line of Duty. Or he might look at our real-life leaders and decide there's always scope for another kick. I'd be up for that.
A message from the Editor:Thank you for reading this article. We're more reliant on your support than ever as the shift in consumer habits brought about by coronavirus impacts our advertisers. If you haven't already, please consider supporting our trusted, fact-checked journalism by taking out a digital subscription.