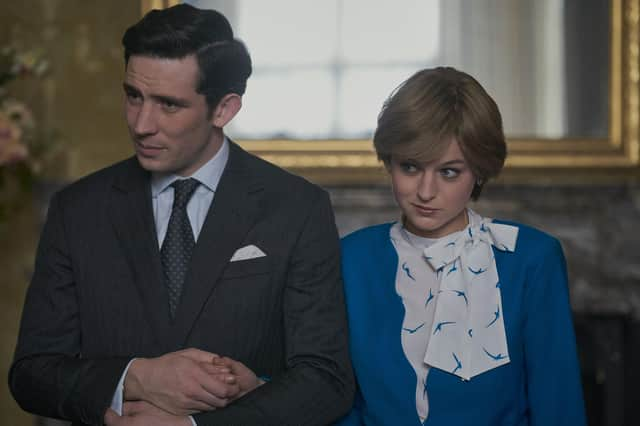 But at the start of the fourth season of The Crown Gillian Anderson as Mrs Thatcher sounds too gravelly, too weak and not like an Iron Lady at all. Things improve, though, when the Queen (Olivia Colman) invites her up to Balmoral - this episode an instant classic of the great Netflix saga - and the PM's lungs can fill with bracing Highland air.
This is the only positive from a disastrous excursion for the Prime Minister and what deliciously merry hell writer Peter Morgan makes of it. Maggie and Denis get the time wrong for dinner on the first night. She's an awkward participant in Ibble Dibble. She turns up for stalking the next morning in a true blue Tory suit that's bound to scare off the deer. She sits in Queen Victoria's favourite chair - strictly forbidden - and is properly bollocked by Princess Margaret. Did any of this actually happen? Frankly I don't care if it's Fiction 1, Facts 0 and VAR is investigating; it's hilarious.
"What am I doing here?" Mrs T hisses to Denis during haggis-hurling at the Highland Games. "Half-Scottish, half-German Cuckooland," he grumps. She says of the Royals: "No sophistication, no culture, no elegance." "Boorish, snobbish and rude," concurs Denis.
Then, fed up with their silly parlour games and their blood-lust over an already wounded stag, she tears back to Westminster to sack some already wounded "wets". I have some sympathy for Thatcher - no one told her to bring outdoor shoes - but that's as far as I'm prepared to go.
There are two important new female characters in this series of The Crown and it gets a bit crowded. But Diana (Emma Corrin) has pretty much all of the next episode to herself, and pretty much all of Buck House as well because right after proposing, Charles disappears for eight weeks on a Royal tour. She roller-skates along the yawning corridors listening to Wham! on her Walkman. She watches Bagpuss on TV. She stuffs her face with cake and throws up. Then Charles arranges for her to have a fact-finding lunch with Camilla Parker Bowles. It's a truly chilling scene but I suspect - indeed we all know - there's worse to come.
Everyone in Half-Scottish, half-German Cuckooland - "The whole ghastly politburo", Charles calls his family - is various shades of beastly. It seems a long time ago that I had a crush on HRH as played by Claire Foy and sister Mags (Vanessa Kirby). I'll just about admit to fancying Anne (Erin Doherty) this time round but the 1980s was a period when the Royals couldn't have countenanced being "modernised" and simply thrashed around like they'd done for centuries before, believing their way was the only way and that they knew best, until tragedy struck. Goodness knows what "The Firm" think, seeing themselves portrayed like this - and what Prince Harry thinks, having just decided to accept the Netflix shilling. For we mere subjects, though, this is the story of our time; just try taking your eyes off it.
The cut-price, Covid-hit I'm a Celebrity … Get Me Out of Here! (ITV) begins with what looks like a minibus-load of mature students stumbling around on a lonely Welsh hillside, their semi-sadistic outward bounds leader having long since abandoned them for the pub, just as the weather turns nasty.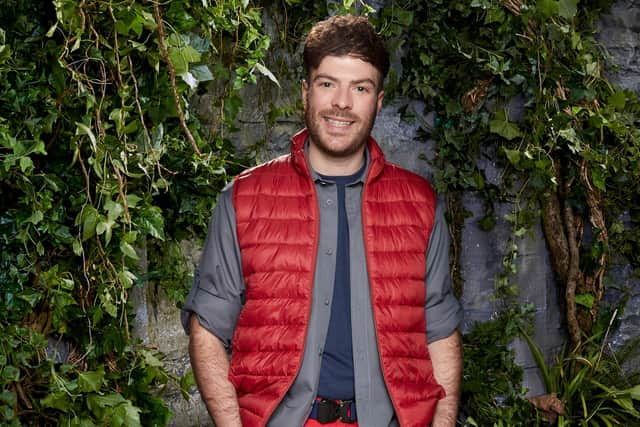 They manage to find their way to Gwrych Castle near Rhyl and I'm wondering if the challenges will be entirely Welsh-themed, such as having to survive without vowels, eating only leeks, and being forced to listen to the Stereophonics on repeat. That would be just too cruel when the contestants are being denied automatic Australian sunshine, so there's the usual assortment of creepy-crawlies, plus Vernon Kaye.
At first glance the celebs seem pretty cut-price, too, and adhere to the strict Strictly formula meaning there has to be a blogger, someone "made" by another reality show and a Radio 1 DJ. But the jock, Jordan North, turns out to be the surprise hit of the first week - likeable, funny and self-deprecating, not at risk of being confused with Simon Bates and a man with a sizable collection of phobias (heights, confined spaces, snakes, changing his pants) who nevertheless seems to get along just fine with Shane Richie.
Some people will be offended by the consumption of sheep's penises, deers' testicles and cows' teats on primetime telly. As Offended by Irvine Welsh (Sky Arts) reveals, moral outrage is everywhere now. We seem to love being offended and take offence when other people aren't as offended as we are. And if some are more offended? Well, that's just rude.
The Trainspotting author rounds up some favourite, edgy creatives - including MIA, the Brit rapper with Tamil roots, and Andrew Doyle, the Cyrano de Bergerac for Twitter's posh woke activist Titania McGrath - for a chorus of disapproval about this being bad for art.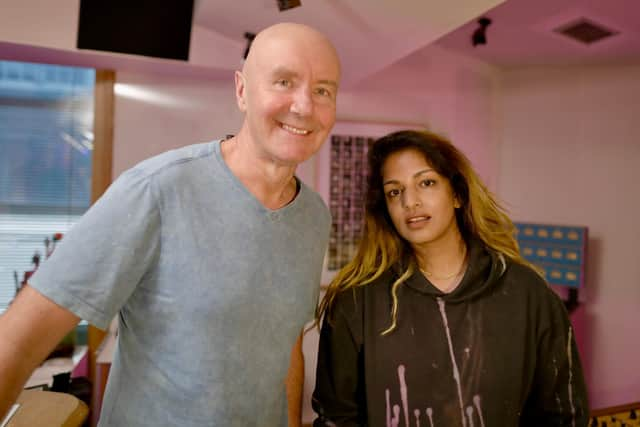 Welsh himself isn't one to be cowed by what we now call cancel culture, revealing that after far more people complained about the fate of a dog than a rape in Marabou Stork Nightmares he made sure his next five books featured mutts in unfortunate incidents. But he admits he'd struggle to get Trainspotting published today. Perish the thought: a world without Begbie.
A message from the Editor:
Thank you for reading this article. We're more reliant on your support than ever as the shift in consumer habits brought about by Coronavirus impacts our advertisers.
If you haven't already, please consider supporting our trusted, fact-checked journalism by taking out a digital subscription.