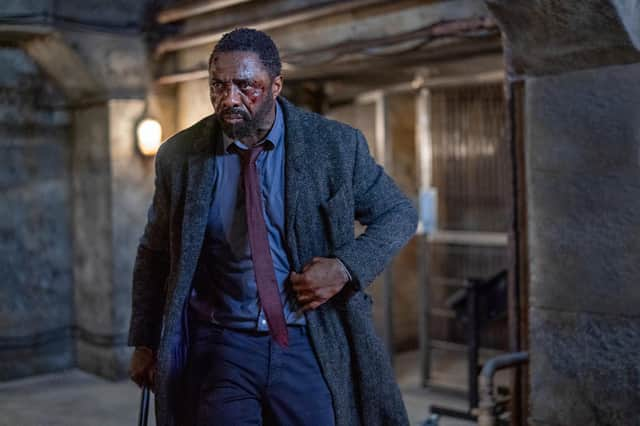 A grizzled ex-deputy editor is reminiscing and I think I've heard him right. The revelation comes in George Michael: Outed (Channel 4) and it says something about the power of the press that I don't think this improbable. Of course there would have been a bath, for the celebrating of another circulation leap, like emperors in Ancient Rome as the empire expanded some more.
Okay, rewinding to check something else, it could be "bar" not "bath" Maybe that's more likely. But this documentary does say a lot about the power of the press. How, when Michael was arrested in 1998 in a Beverly Hills park toilet for lewd conduct, a celebrity new agency with the motto: "Your misfortune, our fortune" was mobilised. How the US correspondent of a Brit tabloid was ready with his £10,000 tip-off fee.
How the crowd of reporters outside the police station when the charge was read was the biggest, topping that for double murderers. How, tailing Michael, three paparazzi would take turns at being the car behind, like the CIA, and the phone conversation between them went: "He's out of the vehicle … Taken off his shirt … Get the shot … Get the shot … Get the f*****g shot!"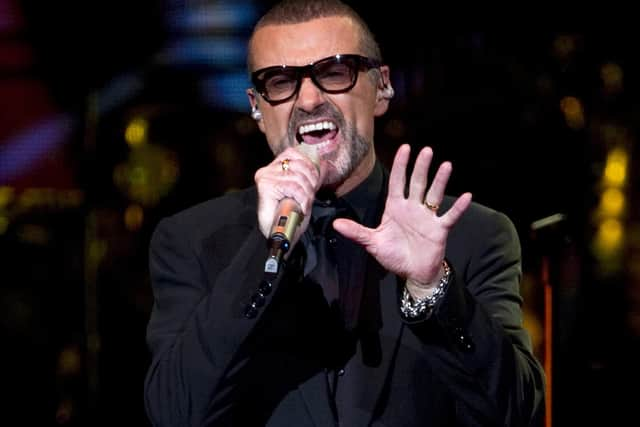 Michael was gay but not out. He was worried what this would do to his mum. Management were worried what it would do to his career, so the papers were fed stories about the Wham! idol being a permanently randy heterosexual. This fascinated the tabs, with one of their number from that era saying: "Celebrity scandal sells newspapers and all great celeb stories are about hypocrisy."
But this was the time of Aids and while Michael was determinedly pursued, similar rigour was not applied to understanding of the disease and sympathy for its victims, hence the "Gay plague" headlines. A voice off camera asks the ex-Sun man why the tabs couldn't have sought that understanding and he replies: "The Guardian takes that view - and loses £50 million a year."
Now, you know in telly dramas when they haven't had the budget for loads of spear-carriers so crowd shots are just a handful of extras, tightly packed together and told to look busy? Luther isn't like that.
Actually it probably was on the BBC but Netflix money is behind the feature-length thriller The Fallen Sun. So Piccadilly Circus is packed and then some more people drop in. From a great height. The roofs of surrounding buildings. Synchronised diving for snuff movie addicts to watch on laptops, organised by a cyber serial killer who's a cross between Arsene Wenger and Danny La Rue.
Honesty, I can't get these two out of my head as Andy Serkis' David Robey goes about his evil work. There's even a vague resemblance to Freddie "Parrot-Face" Davies in the portrayal, though without the big ears and bowler hat. And Trill would never have employed Serkis to promote their birdseed, not when his character is into torture porn like this.
I'm trying to think of ways to talk about this film without talking about the gruesomeness. Here's one: it's a David Bowie fan - John Luther - versus a Diana Ross fan, with Robey chirruping along to "Baby Love" and "I'm Coming Out" as he stays five steps ahead of the police.
Staying ahead of Luther is easy in the beginning as Idris Elba's maverick detective is no longer a cop, plus he's in jail. Elba relishes the bigger budget, more exotic locations and superior fight choreography. In one of those ridiculous mass scraps reminiscent of James Bond, he clobbers 42 of his fellow inmates to secure a breakout. He's reunited with the tweed coat some would call "iconic" and is back in the game, albeit minus his badge. Even coming off worst in his first encounter with Robey can't halt him and again like 007 he performs emergency surgery on himself, closing a stab wound with Super Glue. Is The Fallen Sun an audition tape to be the next Bond? Laughing, the big man says not.
After this I don't expect the special effects on crime dramas made for TV to seem in any way special, but the house fire at the start of the fourth series of The Bay (ITV) is horribly realistic. We're still in Morecambe, though - no upgrade to San Francisco just yet - and so Jenn Townsend (Marsha Thomason) continues being a diligent family liaison officer in the face of force cutbacks and her status being well below that of ruff, tuff detecting.
Trouble is, her boss isn't even doing very much of that. Tony Manning (Daniel Ryan) is distracted by a woman, taking her calls at crucial moments in the probe into the death in the blaze of a mum-of-three before leaving work early for a hotel legover assignation. Private lives getting in the way of the policing, station budgets being slashed - this is how Unforgotten has returned to our screens as well. Is there no originality anymore? Not in The Bay, part of a wave of seaside-based crime shows from ITV post-Broadchurch. Everyone holds those suspicious stares a little too long, with the Enya-esque wailing on the soundtrack a little too incessant.