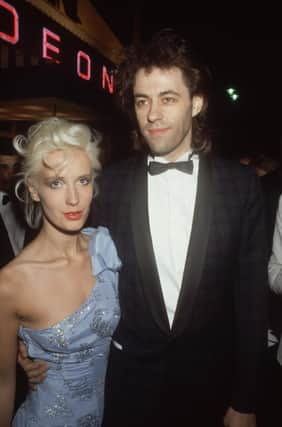 The two-part Channel 4 documentary Paula provides plenty of reminders and also confirms that she never, ever took a bad photograph. Her life was explosive and short, like a firecracker, but if she'd lived I bet she'd have stayed glamorous.
Perhaps you thought Yates loved the limelight and apparently during the height of her fame she would alert favoured newspapers about her intended whereabouts so snappers would have their cameras poised. Princess Diana once told her: "I love it when you're on the front page of the papers because it means I've got the day off."
She burst into our living-rooms, aptly enough, on Guy Fawkes Night - 5 November, 1982, when Channel 4 rounded off its launch week with The Tube, TV's greatest-ever pop show, fronted by Yates' sass and vim and cheek.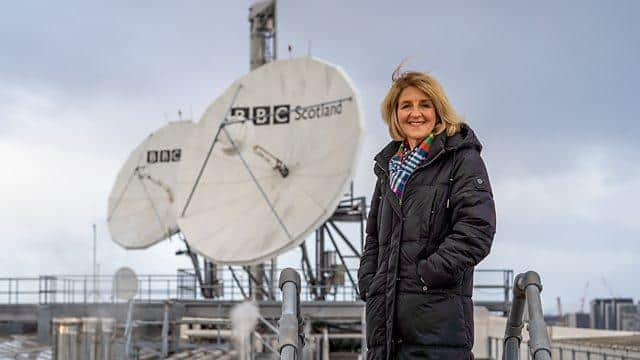 She continued in this vein on The Big Breakfast, proving herself much smarter than the guest celebs. On a king size bed she was the queen of the outrageous inquiry. By that stage she was married to Bob Geldof but then met, and fell for, Michael Hutchence.
She had a thing about rock 'n' rollers, reasoning: "I was born to stand at the side of a stadium." She authored a book titled Rock Stars in Their Underpants and Richard Madeley will surely wince at the clip of him interviewing her about it, signing off: "Well, I hope I can take a picture of you in your underpants some day."
Men fancied Paula - I did - but the split from "Saint Bob" led to the tabloids painting her as a scarlet woman. When Hutchence died there were more paparazzi than she could have ever wanted camped outside her house. And, while in mourning and via the hack-pack, she was hit with another bombshell: Jess Yates wasn't her father; Hughie Green was.
The bitter rivalry between the two men is fully explored in a cunning piece of Channel 5 scheduling - Hughie Green: the Rise and Fall of Mr Saturday Night. He was the oleaginous host of Opportunity Knocks while Yates was the avuncular, organ-parping frontman for Stars on Sunday so, I suppose, Mr Sunday Night. Although as one contributor says, you had to have lived through the 1970s to properly understand the "misery" of TV on the Sabbath.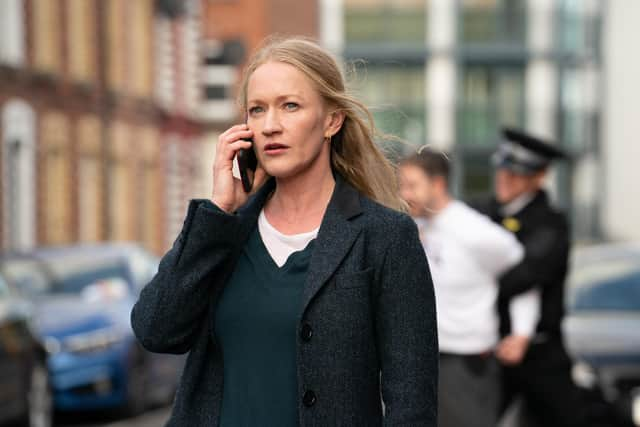 Paula revolutionised the presenter's role with a daredevil style much copied. But what a shock to learn that a tabloid, albeit in error, sent her her own obituary. "It's a weird feeling," she says in an interview not broadcast before, "that everyone is kind of waiting for me to die."
The opening titles of Tuned In: 100 Years of Scottish Broadcasting feature Archie Macpherson, as well they should. But where is the great man over the course of the next hour?
I'll tell you: nowhere. Sen-sayshun! (Okay, that was Arthur Monford's catchphrase). Scandal! I'm organising a protest down at BBC Scotland HQ similar to the one accusing the Beeb of biased coverage of the indy referendum. See you there?
This is a frustrating programme with a lot about current works and, to my mind, not enough from the hoary past. Has some of the old stuff been wiped? Maybe tapes were removed during the bust ordered by Maggie Thatcher.
Remember 1987's Zircon Affair? This was the revelation in the series Secret Society about a spy satellite which, as Stuart Cosgrove puts it, panicked "every single big beast of power in Britain". Three warrants were required, once Special Branch had got the address right, and boxes of supposedly national security-imperilling material were carted away in the dead of night. Any resistance and a fleet of pantechnicons were on standby at the end of Queen Margaret Drive for the removal of every single item in the building.
Think about this: Archie's sheepskin. Jane Franchi's choker. Mary Marquis's industrial-strength hair lacquer. Rev I.M. Jolly's dog collar. Jimmie Macgregor's West Highland Way long johns. English plundering on a par with the seizing of the Stone of Destiny. No, worse!
At least the centenary celebration doesn't miss out Scotland's greatest TV dramatist. In archive footage from a grotty Greenock, Peter McDougall is seen "striding with confidence through the tribal encampments of the town where the Alsatians live in fear of the kids". That's top, atmospheric journalism from Reporting Scotland mainstay John Milne who quizzes McDougall about the realism of his work, including Just Another Saturday and Just a Boys' Game. "Course it's authentic," comes the reply. "That's my maw's hoose right up there!"
Who's up for crime on Friday nights? I'm sorry, I'll read that again: who wants to watch crime dramas? This isn't the usual place for them, so either Redemption has been dumped there or ITV are trying to change our viewing habits.
DI Colette Cunningham (Paula Malcomson) is on top of things in Liverpool. Here, the drug dealers think they can outrun the cops wearing sliders (idiots, but this early promise of humour doesn't come to anything). Then she finds out her estranged daughter has died in Dublin, apparently taking her own life. Cunningham engineers herself a transfer so it's new town, new job, new family - the grandchildren she didn't know she had. There are bridges to build, with the kids and the grumps at the Garda. And was it really suicide?