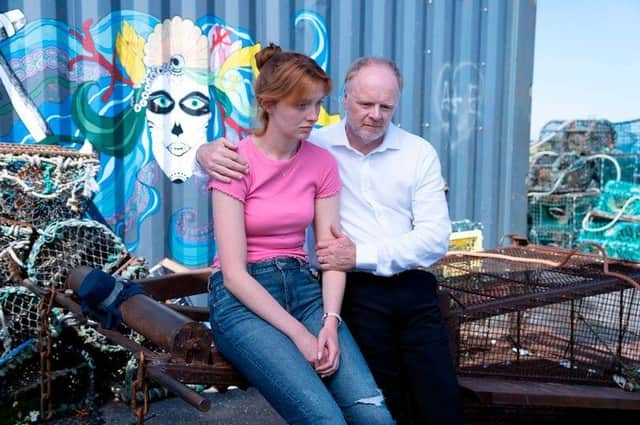 Which is often a shame because a lot of work will have gone into making the copy-mangling sub-editors as unhinged as possible (only kidding, guys, go easy here).
T. M. Logan, who did time on the national press, has wisely left his former milieu alone to pen psychological thrillers about normal people and, as a consequence, become Channel 5's go-to guy for potboilers made up of secrets, lies, guilt, attractive locations, rivalry, coveting thy neighbour's wife and other juicy ingredients.
I loved last year's The Holiday and the latest one, The Catch, has made an intriguing start. Jason Watkins is a good man for inner torment: that sizable brow provides plenty of scope for being demonstrably furrowed and almost deserves a cast credit of its own.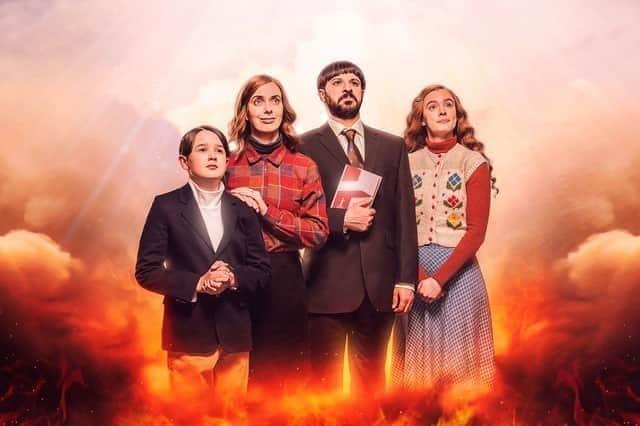 Here, down in Cornwall, he worries about money. About his mother-in-law's dementia. About his job as a fisherman. About the sabotage being inflicted on his boat. He may yet have cause to worry that his wife, fed up of his worrying, will have an affair with his mate aboard the "Rogue Wave". But mostly in the first instalment he's worrying about his daughter's new boyfriend.
Ryan Wilson is not who he seems. Indeed, it quickly becomes apparent that he isn't Ryan Wilson. But he seems to have a plausible excuse for the change of name, and even for his hook-up with a hooker down at the seafront. Everyone else loves the guy but Watkins' Ed Collier isn't buying it.
There's a lot piled on Ed's shoulders - and his head - for he's also haunted by the death of his son. I want him to be right, to be able to run this scoundrel out of town. But, not having read the original book, I fear The Catch won't be so straightforward. I mean, that would be similar to a depiction of all sub-editors as fundamentally evil.
The over-protective father is also a theme of the new Channel 4 sitcom Everyone Else Burns. But David Lewis (The Inbetweeners' Simon Bird) is also overbearing, over-zealous and over-obsessed with the end of the world being nigh.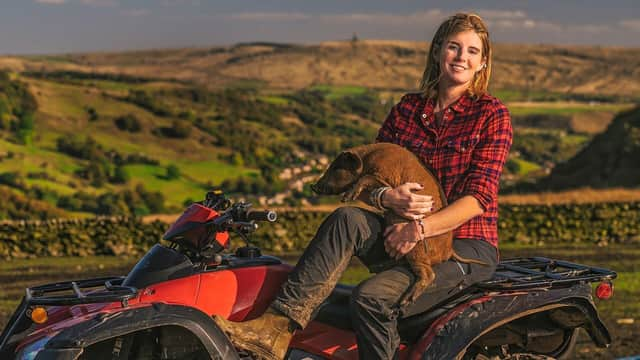 Writers Dillon Mapletoft and Oliver Taylor have a lot of fun sending up religious hypocrisy as David wakes his daughter Rachel (Amy James-Kelly) in the middle of the night, stomping the corridor with a clanging bell. Time for school already? She probably wouldn't mind, being extremely studious. "School and everything else has gone!" her father booms. "The Lord has begun his great war of Armageddon!"
David pulls back the duvet on his son's bed: "Pack your things, Aaron, the Endtime is here!" The lad is wide awake and waiting. "Finally!" he yelps.
It's quite a start and, given there are six episodes, merely training for the day of reckoning.
Then David removes his head torch and we see the full, appalling contours of his pudding-bowl haircut. Who would follow such a man, such a berk? His wife Fiona (Kate O'Flynn) does, although when he pours water on their TV - "Because it was showing kissing - with tongues!" - she starts to wonder about life outside David's puritanical sect.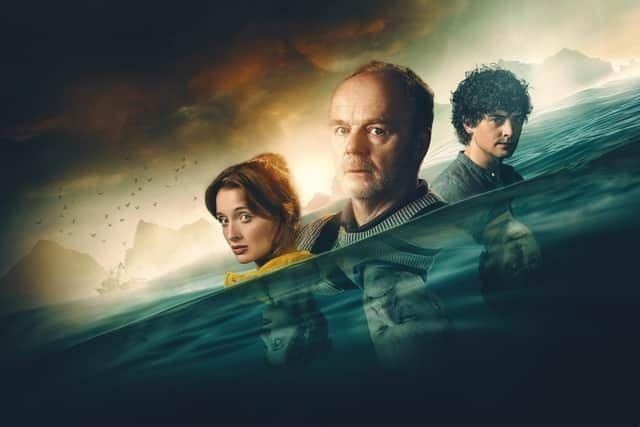 Overlooked for promotion, he becomes more demented and even funnier. He cautions Rachel about the moral dangers of uni but she's already hanging out with a boy. Fiona rebels, too, by popping round to their neighbour who has a TV which works. And even Aaron, who mostly sits in the corner with his sketch-pad, has begun drawing his dad drowning in an acid bath and being torn apart by wolves.
When the history of lockdown is written there will be a chapter on the TV shows which helped us through it. Maybe the most popular - certainly in our house - concerned families required to stay close by circumstance: the bankrupt, motel-marooned Roses in the comedy Schitt's Creek and the real-life Owens of Our Yorkshire Farm, invariably cut off by the harsh winters although no one could exactly galavant when 1,000 sheep needed looking after. Even if the brood - Clive, Amanda and nine children - was large.
Theirs was a remarkable story but one in this cynical age which still invited suspicion. They can't do it all by themselves - the help must be hidden in the barn! These are lovely, ruddy-faced, outdoorsy kids in hand-me-down clothes repairing old machinery but where are their tablets and phones? And what about Clive and Amanda with that 20-year age gap? (Oh, you're a distrusting lot).
And then Amanda announced they were splitting up. Although she and Clive continue to share duties, and parenting, at Ravenseat Farm, that looked like the end for their Channel 5 documentary. But TV wanted more of the mini-skirted shepherdess at least. Now Channel 4 have snapped her up for Amanda Owen's Farming Lives.
First up, she's in Shetland where two sisters and their mum continue to manage a seventh-generation farm following the death of the girls' dad in a tractor accident. It's an inspirational tale and Owen, slightly awkward in fronting the programme, is full of admiration. She'd expected to be mucking in the whole time and hadn't packed anything but farming clobber. So she has to come down for dinner - "with the whole of Shetland" - in a vest top and skimpy shorts. Oh dear!