You'll remember that when Mark McManus died the crime drama didn't end. Didn't even bother to change its name, just carried on as before. And for reinforcements it brought three actors into the cop shop who'd all been in Taggart previously playing the wrong side of the law, everything from juvenile delinquents to murder suspects.
Unforgotten (ITV) is carrying on being Unforgotten for its fifth season but there is no Nicola Walker. The actress wanted to do other things, which in her case given her popularity could probably be anything she likes, so last time out her character Cassie Stuart was killed off, a shocking moment which left millions sobbing.
Cassie will forever be unforgotten so how do you follow her? With the complete opposite, it would seem. Where Cassie was warm, funny, caring and brilliant at her job leading a cold-case team, Jessica James is boot-faced and brusque and seems to regard the unit as expendable.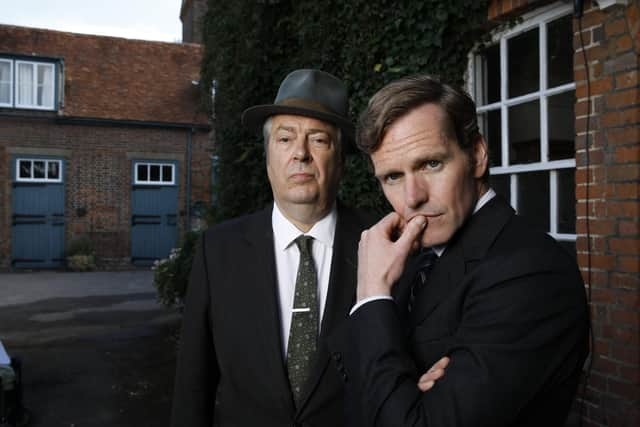 At least that's the set-up. The show's creator, Chris Lang, obviously didn't think he could repeat the good cop-good cop formula of Cassy and Sunny Khan (Sanjeev Bhaskar), so has the latter mightily hacked off in the series opener and tapping out his resignation letter before the third ad break.
Surely Jessica is going to soften, open up and realise the worth of her department, otherwise Unforgotten could be destined for oblivion, with no guarantee of being cold-cased out of some dusty archives a long time hence. She's played by Sinead Keenan who was the detective in Showtrial, that provocative campus-killing whodunnit seemingly inspired by "Foxy Knoxy". Jessica has just found out her husband's been cheating on her so presumably Sunny will offer a sympathetic shoulder.
Never sunny of disposition at the best of times, he's positively gloomy now. Still grieving for Cassie, those bushy eyebrows weigh heavily, and his rucksack looks like it's loaded with bricks. The grim find preoccupying the team is the body of a woman retrieved from a boarded-up chimney. Whatever dark deed occurred seems to have been half a century ago and Jessica, who prefers new murders to old ones, orders the inquiry to be closed. But it turns out to have been all too recent and a typically Unforgotten-esque collection of disparate individuals is assembling, to be fitted into the story and maybe fitted for the crime: a chef with a violent wife, a mugger with a heroin-addicted girlfriend, a political grandee hiding a terminal illness.
The detective who will not die, or rather the hot crime location which never quietens down, is Oxford. Seven series of Inspector Morse were followed by nine of Lewis and now for the ninth and last of the prequel Endeavour (ITV).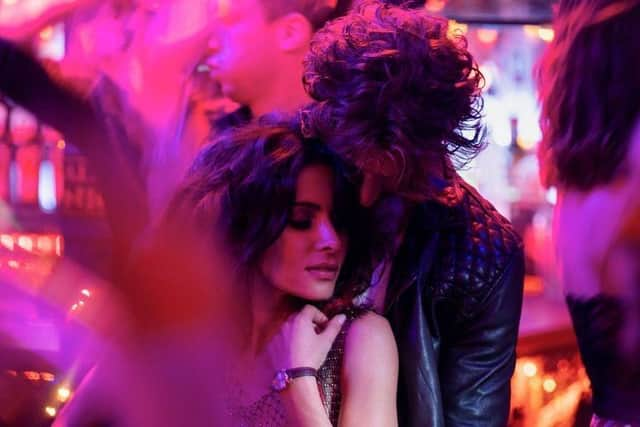 The absolute end? I wouldn't be so sure. There must be potential for Chief Supt Bright's magnificent mullet getting its own spin-off, maybe Jim Sweeney's sideburns too.
This is such a successful franchise and audiences the world over will swoon at money shots like the one halfway through the first of the three-story finale where young Morse (Shaun Evans) and Thursday (Roger Allam) are comparing notes by a riverbank with the dreaming spires in the background. Then the camera angle changes and two lovebirds float past in a punt.
That could - should - have been Morse and Joan but when he returns from his R&R she's got engaged to Jim Sideburns. That would be enough to drive a man to drink, which is indeed what happens, although this is unfortunate because it was the bevvy which necessitated Morse taking that break. Slowly but surely, piece by piece as Endeavour reaches its end, we're seeing a profile assembled for the cerebral, melancholic crimebuster John Thaw began playing in 1987.
Unlucky in love. Fondness for real ale. Love of classical music. They're all in this tale about an orchestra leader dropping down dead at a recital. Now, troupers such as Jane Lapotaire and Nicholas Farrell - prestige drama cameo dependables - must love a classical theme. It enables them to have fun with strangulated East European accents and, in Farrell's case here, full-blown, symphonic histrionics.
His conductor, Sir Alexander Lermontov, rages and fumes at the interruptions to rehearsals caused by the investigation. Had the tragic Margeaux Quincannon been spurned by him in favour of winsome young guest violinist Christina Poole? "As a composer," snorts Sir Alexander, "I view Christina as my instrument, an extension of my physical and spiritual self. I express my innermost being through her playing." Thursday - and oh how we'll miss his drollery - proffers: "I'm sure that must have been a great comfort to Miss Quincannon."
Back in 2007, for his move into American TV, Damian Lewis was teamed up with Iranian-Spanish actress Sarah Shahi in the crime drama Life. It was a great show with a terrible title. Now Shahi is in Sex/Life (Netflix), another terrible title and also, I'm afraid, a terrible show.
It's a sexathon. Okay, you say, and what's wrong with that? Well, it's just not sexy. Funny, yes. Unintentionally, hilariously so. Shahi is Billie Connelly (really), a mum-of-two with a psychology degree (vital) who, divorcing her Ken doll husband, is now "back in the game". All I can really say in a family newspaper is that the prosthetics department deserve an Emmy. Talk about an extension of one's physical self …