Film reviews: Irresistible | Fanny Lye Deliver'd | The Girl with a Bracelet | On the Record
There's something of Local Hero about Jon Stewart's political satire Irresistible, while English Civil War drama Fanny Lye Deliver'd sees Maxine Peake find her inner Clint Eastwood, writes Alistair Harkness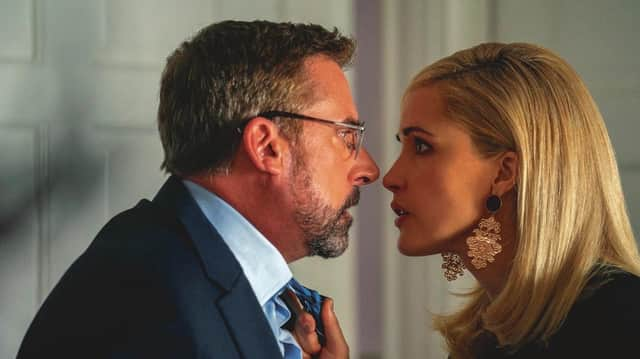 Fanny Lye Deliver'd (18) ***
The Girl with a Bracelet (N/A) **
For his sophomore outing as a director, Jon Stewart follows up 2014's excellent Rosewater with Irresistible, a much more conventional-seeming fish-out-of-water political comedy about a Democratic National Committee campaign strategist (played by Steve Carell) who focuses on fighting a small town local election in the aftermath of Hillary Clinton's defeat by Donald Trump. Riffing at first on Frank Capra, Stewart casts Carell as Gary Zimmer, a cynical Washington politico who identifies his Mr Smith in Chris Cooper's Jack Hastings, a former marine turned Midwestern farmer whose passionate defence of undocumented workers at a town hall meeting in his economically deprived home of Deerlaken, Wisconsin has gone viral. Convinced Jack is a Democrat who just doesn't know it yet, Zimmer flies to Deerlaken in the hope of convincing Jack to run for mayor and prove that the Democrats don't have to be a spent force in what a jokey title card describes as "Rural America. Heartland, USA." But when Jack agrees on the proviso that Gary personally run the campaign, the stage is set for all the culture-clashing gags one might expect as this big city sophisticate adjusts to life in a salt-of-the-earth town where everybody knows everybody's name.
Here Stewart isn't above delivering jokes built around well-worn clichés or obvious misunderstandings. Luckily, in Carell – who got his own break working with Stewart on The Daily Show – he's got a comic actor that not only makes that work, but can also riff off the more gonzo comedic flourishes Rose Byrne brings to proceedings as Faith Brewster, Gary's only marginally less shameless Republican rival. But Stewart also understands the value of a bait-and-switch, so while the film actively courts the dynamics of a folksy redemption story, as the locals Carell's character is spending vast sums trying to win over prove much wilier than he or his Washington cronies realise, it becomes clear its cinematic touchstone isn't really Capra at all, but Bill Forsyth's Local Hero. Stewart too starts flexing his own satirical muscles as it becomes clear this isn't really a soul-searching critique of the Democrats' post-2016 identity crisis, but an absurdist exploration of the ways in which money has been allowed to corrupt the two-party system, transforming politics into a disruptive battleground that weaponises division and blinds everyone to the actual needs and interests of the people both sides are supposedly there to represent. Like a lot of Stewart's comedy, the film plays like the cinematic equivalent of a rational person frustratedly bashing their head against a wall, which might make it feel a little out of step with a moment in which people are actually taking to the streets and risking their lives to effect change. But there's always value and power in laughter and Irresistible has enough tricks up its sleeve to work as a comedy with something worthwhile to say.
After another prolonged break, uncompromising British auteur Thomas Clay (The Great Ecstasy of Robert Carmichael, Soi Cowboy) returns with Fanny Lye Deliver'd, a self-styled "puritan Western" set against the backdrop of the English Civil War and featuring Maxine Peake as a humble wife and mother who finds incredible strength when an on-the-run couple seeking shelter on her husband's farm unleash all sorts of life-altering chaos. Clay uses the radicalism of the period as a liberating force for his own filmmaking, scripting it with a mix of anachronisms and period vernacular, scoring it himself and taking it in some wild directions as the interlopers into Fanny's life (played by Freddie Fox and Tanya Reynolds) promise sexual and intellectual liberation from the theological and patriarchal oppression represented by her husband (Charles Dance). As intriguing as all this sounds, though, there's a disappointingly rote quality to the supporting characters that prevents the film fully coming to life in the way that, say, Robert Eggers' similarly weird and ambitious horror movie The Witch managed (the two films would actually make good double bill). That said, Peake is typically great, especially as her meek character transforms into Clint Eastwood in a capotain.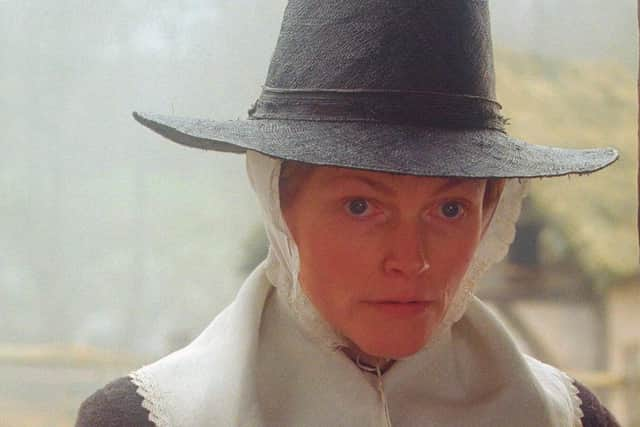 Revolving around a teenage girl on trial for the murder of her best friend, French drama The Girl with a Bracelet comes on like a Michael Haneke film with a discombobulating opening scene showing the protagonist's arrest as she plays on the beach with her family. Sadly writer/director Stéphane Demoustier lacks the Austrian auteur's screw-tightening mastery and as the film quickly devolves into a protracted courtroom drama in which the defendant's morals are put on trial in lieu of any compelling evidence, the film's ability to sustain any tension regarding the verdict rapidly dissipates. Newcomer Melissa Guers's inscrutable performance as the film's dispassionate lead notwithstanding, it's a frustrating film, the cynically commercial title giving little indication of the faux arthouse pretensions that await.
Capturing lighting in a bottle, On the Record goes behind the scenes of one of the most high-profile #MeToo exposés by following former record company executive Drew Dixon as she decides whether or not to go public with the sexual abuse allegations she made against hip hop mogul Russell Simmons. Though the film recaps a lot of ground that's public record, its real value comes in empathetically exposing the agonising decisions Dixon and other women have to make about becoming a public figure in this way – decisions complicated by the racial component and the backlash that has historically confronted black women who speak out against influential black men.
Irresistible, Fanny Lye Deliver'd and On the Record are available to download on most digital platforms; The Girl with a Bracelet is available on Curzon Home Cinema.
A message from the Editor:
Thank you for reading this story on our website. While I have your attention, I also have an important request to make of you.
With the coronavirus lockdown having a major impact on many of our advertisers - and consequently the revenue we receive - we are more reliant than ever on you taking out a digital subscription.
Subscribe to scotsman.com and enjoy unlimited access to Scottish news and information online and on our app. With a digital subscription, you can read more than 5 articles, see fewer ads, enjoy faster load times, and get access to exclusive newsletters and content. Visit https://www.scotsman.com/subscriptions now to sign up.