Film reviews: Robin's Wish | We Can Be Heroes
Film reviews: Robin's Wish | We Can Be Heroes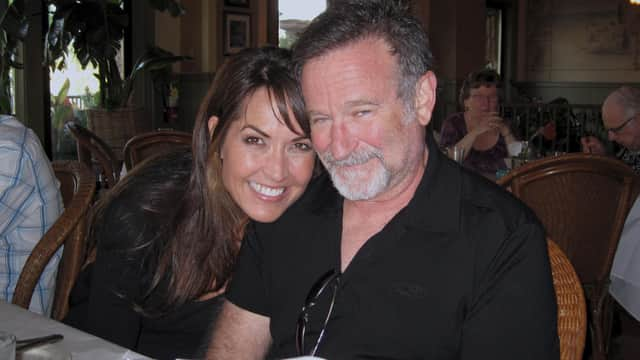 We Can Be Heroes (PG) ***
When Robin Williams committed suicide in 2014, the shock news led to plenty of speculation about why the larger-than-life comic genius had taken his own life, most of it a variation on the old sad clown cliché of the gifted comedian who brought joy to millions being unable to see the value of his own life.
As this documentary about the last year of his life makes clear, though, nothing could have been further from the truth. Made with the co-operation of Williams' widow, graphic designer Susan Schneider, it's a record-setting account of his battle with Lewy body dementia, a degenerative condition with many similarities to Alzheimer's, but much more aggressive and much more debilitating and distressing for its sufferers. What makes Williams' final months even more tragic is that he didn't know what he was suffering from.
While shooting the third and final Night at the Museum movie in 2013 he'd started having panic attacks about not being able to remember his lines or improvise in the way he'd done his entire career. Upon his return home he started having hallucinations too, accentuated by terrible insomnia. He also developed a tremor, something that led to a misdiagnosis of Parkinson's, which further added to the distress of being unable to comprehend or express what was happening to him.
In one of the most heartbreaking scenes in the film, Schneider recalls how he told her: "I just want to reboot my brain"; for someone whose synapses fired all the time and whose intellectual and comedic prowess was legendary, it was the worst thing that could possibly be happening to him. The film is sensitive in its exploration of all this. In addition to Schneider's moving account of their shared ordeal, it interviews friends and neighbours who knew him away from the spotlight and there are insights too into his working process from Night at the Museum director Shawn Levy, who just seems like a thoroughly decent man as he talks about how he tried to modify to production to help the clearly struggling Williams.
Part of the stated mission of the film, though, is to raise awareness of Williams's condition and to that end, the it also features testimony from Dr. Bruce Miller, Director of the Memory and Ageing Center at the University of California, San Francisco, who walks us through the science of what Williams was suffering. As such, anyone looking for a comprehensive overview of Williams' life and career might want to start with Marina Zenovich's 2018 documentary Robin Williams: Come Inside my Mind. But if Robin's Wish provides fans with a wrenching yet compassion and illuminating look at a sad demise of comic legend, it's also film that leaves you in little doubt that Williams was a man who, as his Henry David Thoreau-quoiting character in Dead Poet's Society might put it, "sucked all the marrow out of life."
Having had a taste of mega-budget blockbuster filmmaking with the James Cameron produced Alita: Battle Angel, Robert Rodriguez returns to the goofy mania of his own tongue-in-cheek b-movie production line with kids superhero movie We Could Be Heroes, a next-generation sequel to his own 2005 family movie The Adventures of Shark Girl and Lava Boy. With the titular protagonists of that film now grown up with children of their own, the new film focuses on a group of kids forced to band together and harness their still developing powers to help save the world when an alien invasion takes their superhero parents out of action. It's more or less a kid-centric riff on The Avengers -- the sort of gleeful knock-off Roger Corman built an entire industry out of — and for any parents forced to sit through it, it's best watched in indulgent frame of mind. But as a Netflix movie designed for the sort of pre-teen kids for whom the Marvel and DC films might still be a little too intense, it's bright and fun and zips cheerfully enough along without bogging down the action in too much tedious world-building.
Robin's Wish is available on digital and on demand from 4 January; We Could Be Heroes is available on Netflix
A message from the Editor:
Thank you for reading this story on our website. While I have your attention, I also have an important request to make of you.
The dramatic events of 2020 are having a major impact on many of our advertisers - and consequently the revenue we receive. We are now more reliant than ever on you taking out a digital subscription to support our journalism.
Joy Yates. Editorial Director