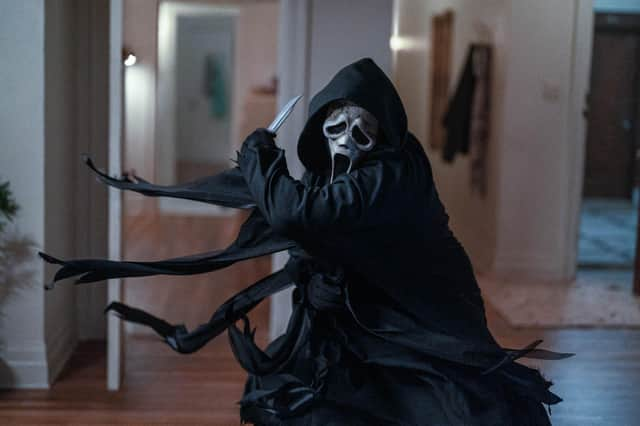 Luther: The Fallen Sun (15) **
Meet Me in the Bathroom (15) ***
My Sailor, My Love (12) ***
Reviving the Scream franchise with last year's surprisingly entertaining meta horror takedown of toxic fan culture and so-called "requel" culture (reboots that introduce new characters while also functioning as nostalgia-courting sequels), directors Matt Bettinelli-Olpin and Tyler Gillett cannibalise the self-aware franchise once again with Scream VI. Moving the action from the fictional California suburb of Woodsboro to New York City, the new setting gives its Halloween action a gnarlier edge as the film takes on franchise culture as a whole by setting up an all-bets-are-off premise that keeps things pleasingly bloody for gore-hounds.
Melissa Barrera and Jenna Ortega return as siblings Sam and Tara Carpenter, the "final girls" of the previous film whose dad was revealed to be one of the killers from the first Scream movie. The new film continues to have some fun with this sins-of-the-father theme, using its red-herring potential as Ghostface makes a showy return to skewer social media conspiracy nuts and the ease with which women can be smeared online (as a typically horror-literate character says early on, slasher movie tropes reflect the social mores of the day). It also smartly exploits our general shift to texting and messaging to get some jump-scare mileage out of the novelty of a ringing phone and remains mercifully resistant to the recent rise of dreary elevated horror.
That said, the film does try to explain away a few too many logic gaps with winking references to other movies, but there is something to be said for the film's sly use of an abandoned cinema for one key set-piece – a comment, perhaps, on both the precarious state of movie-going in the current moment and the horror genre's proven resilience in tough times.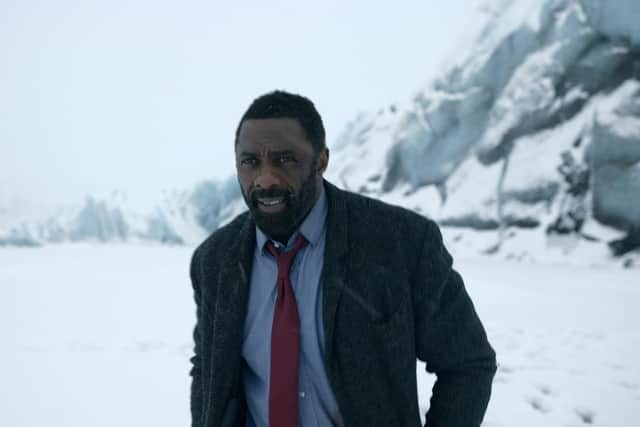 Serving up a somewhat less welcome return, Luther: The Fallen Sun reworks the downbeat finale of the Idris Elba-starring hit TV show and uses it as a jumping off point for a ludicrously plotted Netflix film that pits Elba's disgraced and imprisoned detective against a megalomaniacal serial-killing cyber criminal (Andy Serkis). Defiantly un-cinematic in its presentation, it plays like a silly – albeit expensive-looking – Christmas special, just with more aerial shots of London, more amped-up violence, and some very dated torture porn set pieces. The script – by Luther creator Neil Cross – is full of on-the-nose exposition while Serkis's villain looks like a demented gameshow host bummed out he's not in a Bond film. Although Elba's charisma is still plain to see, it's not enough to transcend the dodgy small-screen acting around him.
Birthing The Strokes, The Yeah Yeah Yeahs, Interpol and LCD Sound System, the New York music scene of the late 1990s/early 2000s made the city a vibrant centre for rock n' roll in a way it hadn't been since the birth of punk 25 years earlier. That's the contention of Meet Me in the Bathroom, Dylan Southern and Will Lovelace's impressionistic documentary which is based on Lizzy Goodman's 2017 oral history of the same name, and mixes together contemporary audio interviews with its leading lights – among them Karen O, Julian Casablancas and James Murphy – with a treasure trove of archival material.
The film is great at creating a sense of excitement around the scene's inception. Pre-9/11, it was vibrant and eclectic, with cult oddities The Moldy Peaches, future Yeah Yeah Yeahs driving force Karen O and Interpol founding member Paul Banks all starting to find their voices playing small clubs and open mic nights, while rich-kid rebels the Strokes were tearing things up playing sold-out residencies that allowed them to hone their swaggering style night after night in front of intimate crowds of sweaty hipsters.
The Strokes broke the scene wide open, of course, becoming international sensations before their debut album Is This It had even been released Stateside, and the ensuing feeding frenzy enabled the the newly formed Yeah Yeah Yeahs to sell out their own UK tour with only an EP to their name. (Their ascendency is wryly contrasted with Interpol's Spinal Tap-esque efforts to do the same, only to discover no one is interested in their warmed-over Joy Division schtick.) Perhaps inevitably, the film quickly looses interest in the second tier bands, focusing instead on the destructive impact rapid success had on the Yeah Yeah Yeahs and the Strokes, and how 9/11 caused the scene to shift from Manhattan to Brooklyn – until spiking rents and Napster's disruption of the record industry killed things off. If at times maddeningly vague, it's rescued in its final third by the emergence of LCD Sound System, whose anti-social 30-something frontman James Murphy becomes the film's most compelling character.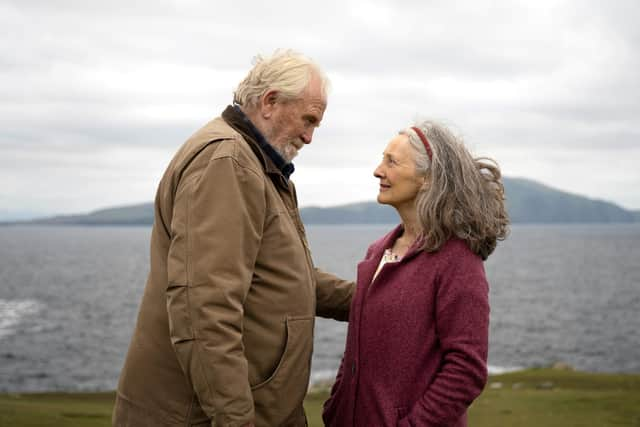 Although set up as a redemptive romantic drama about a retired sea captain (James Cosmo) and his burgeoning relationship with the housekeeper (Brid Brennan) his over-worked daughter (Catherine Walker) hires to help out, the Irish-set My Sailor, My Love is actually a more complicated story about the debilitating effect emotional cruelty has on those left to pick up the pieces. As such, Finnish director Klaus Härö's English language debut is as much a father-daughter story as a late-blossoming romance, with Cosmo's character Howard's casual contempt for Walker's Grace inspiring her own resentment of her father's sudden happiness with Brennan's widower Annie. Though it's overly reliant on an emotionally manipulative score and some melodramatic plot turns, the cast's strong, measured work sees it through its more maudlin moments.
Scream VI is in cinemas now; Luther: The Fallen Sun is on Netflix from 10 March; Meet Me in the Bathroom and My Sailor, My Love are on selected release from 10 March.