There's a bit of an outsider theme emerging at this year's Glasgow Film Festival, starting with GFF's opening night film, Girl (****), Adura Onashile's visually striking debut about young Black immigrant mother and her complicated relationship with her 11-year-old daughter. Set in Glasgow, the film explores in subtle and delicate ways how the outside world gradually encroaches on the intimate, protective bubble the fearful Grace (French actor Déborah Lukumuena) has constructed for Ama (Le'Shantey Bonsu) as the latter's coming of age forces Grace to reckon with a trauma from her own past.
The details of that trauma are never explicitly stated but we quickly get a sense of it through Onashile's judicious use of dreamy flashbacks and Lukumuena's nuanced performance as the defensive, hostile-to-everyone Grace. What's intriguing, though, is that Onashile doesn't use Glasgow as the usual off-the-peg signifier of misery, grit and violence; the world around her protagonists feels threatening at first because Grace's own childhood was taken from her, but her high-rise flat is as much a sanctuary as a prison for her and Ama, with Ama using her vertiginous vantage point to fuel her imagination by covertly observing the city around her and Onashile finding visually arresting, resolutely cinematic ways to keep us in her characters' heads as they figure out how to start existing in a world they've been too scared to participate in.
Outsiders are at the heart of tense Spanish drama The Beasts (****) too, a nerve-wracking thriller about a middle-aged French couple (Denis Ménochet and Marina Foïs) whose efforts to revive a Spanish mountain village by farming the land and renovating some of the houses inflames the locals, who want want to sell up to a wind farm development. The first half plays out like a warped cross between Local Hero and a Michael Haneke movie, with director Rodrigo Sorogoyen amping up the class tensions via a series of escalating micro-aggressions perpetrated against Ménochet's well-intentioned, educated interloper by the impoverished brothers (Luis Zahera and Diego Anido) living on the rundown farm nehighbouring his. But as Foïs's character moves centre stage in the second half, the film becomes a much more surprising interrogation of the destructive nature of the male ego.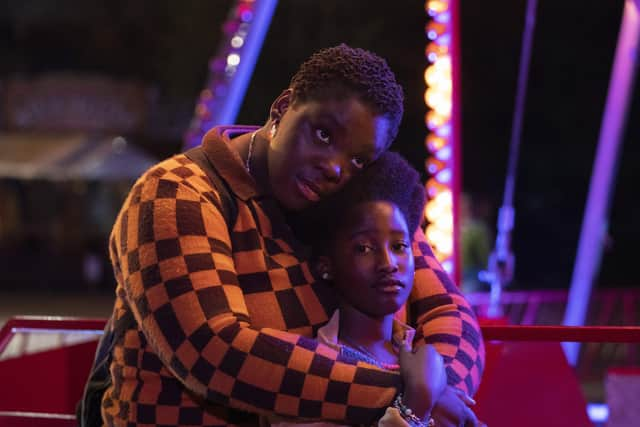 There's also something of that in the western Butcher's Crossing (***), an adaptation of John Williams' classic novel about a young Harvard drop-out (Fred Hechinger) who travels west in search of adventure and gets more than he bargained for when he hooks up with a buffalo hunter played by Nicolas Cage. Bald and bearded, Cage is typically magnetic as the Ahab-like Miller, whose obsessive quest to slaughter a valley full of bison for their hides slowly drives everyone insane. Alas, director Gabe Polsky's film lacks the epic grandeur required to really do Willams' story justice and his efforts to turn it into an eco-thriller undercut its existential study of frontier outsiders confronting who they really are.
A far better eco-thriller is to be found in How to Blow Up a Pipeline (****), an urgent contemporary drama about a disparate group of climate change activists who come together to take more direct action against the fossil fuel companies that are ruining the planet. Slickly made and fast paced, the film smartly avoids getting too bogged down in the ethics of what they're doing to focus instead on why each of the characters – sharply drawn and acted by a young cast of up-and-comers – feel so alienated from a society that repeatedly puts profit above the wellbeing of its citizens. The episodic structure also adds some intriguing twists that further help it avoid the preachy pitfalls it could easily have fallen into.