"It's a bit freaky" - Ewen Bremner on how he came to star in Alan McGee biopic Creation Stories
When he first found fame as Spud in Trainspotting, Ewen Bremner flew to the film's Cannes launch party with Noel Gallagher on board Sony's private jet. Now, two and a half decades later, he is starring in a biopic of Creation Records boss Alan McGee – the man who famously signed Oasis on the strength of a brief performance at Glasgow venue King Tut's. Interview by Alistair Harkness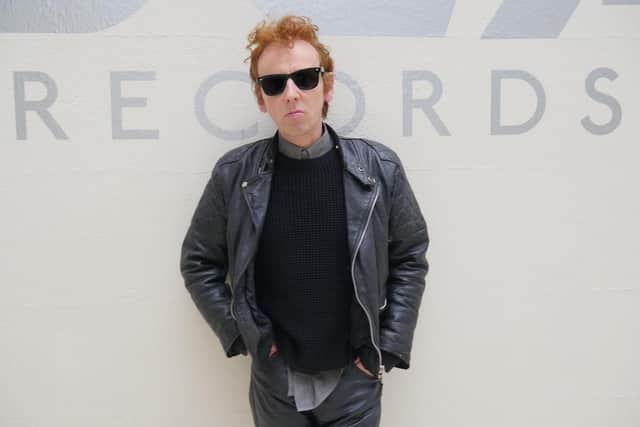 "It's a bit freaky," surmises Ewen Bremner. On the phone from his home in New York, the Scottish actor who broke through as Spud in Trainspotting is ruminating on how the film version of Irvine Welsh's cult novel brought him into the orbit of Oasis' creative driving force, Noel Gallagher.
The year was 1996, it was the height of Britpop, Oasis were a few months away from playing to 250,000 people at Knebworth, and Trainspotting's ubiquitous hashtag marketing campaign was everywhere, including Cannes, where the film's backers were throwing *the* party of that year's film festival.
"All these hot celebrities were going to be there," says Bremner, with a slightly self-mocking tone. "I ended up going on Sony's private jet with Noel to the party. I remember that being a bit mind-blowing to say the least."
The "freaky" part of the story, though, is that he now finds himself in Gallagher's orbit again, albeit on film. As the lead in Creation Stories, the forthcoming Irvine Welsh-scripted biopic of Creation Records supremo Alan McGee – which is getting its world premiere at this year's Glasgow Film Festival – he had to dramatise the moment when the Glaswegian music industry maverick signed Oasis on the spot on the strength of a short set he accidentally caught at Glasgow's King Tut's Wah-Wah Hut after missing a train home to London.
It's a pivotal moment in the film – and one of the most inventive, with director Nick Moran boiling down Oasis's subsequent meteoric rise to a few quick flash-cut scenes featuring archival footage of the band (footage that culminates at the aforementioned Knebworth gigs) and weaving them into their by-now legendary, and sparsely attended, King Tut's gig three years earlier.
"Nick Moran's ingenuity was really called to the fore," says Bremner of the sequence, the exteriors of which were shot at the actual venue on St Vincent Street (the interiors – like much of the film – were shot in a disused shopping complex in Watford). "He needed to find ways to shoot those scenes and make them as exciting as he could because we were fighting against a very low budget."
That seems appropriate for the pre-Oasis days when Creation was always up against it financially. As it happens, that's a key part of the film's narrative, which takes a loose, print-the-legend approach to McGee as it dramatises his determination to put out ground-breaking records by The Jesus and Mary Chain, Primal Scream, My Bloody Valentine and Teenage Fanclub before succumbing to the hedonistic excesses afforded by Oasis's back-to-back multi-million-selling Definitely Maybe and (What's the Story) Morning Glory? albums in the mid-1990s.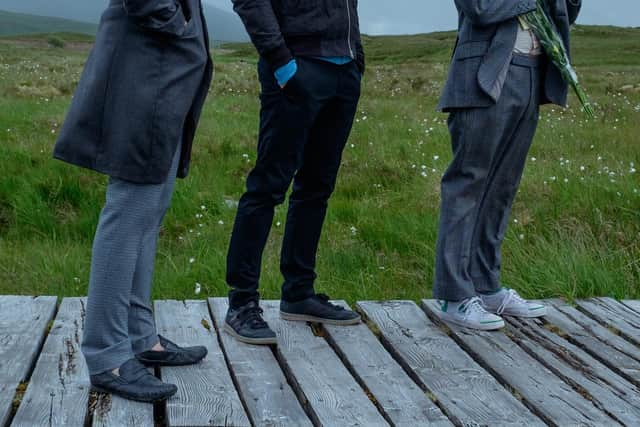 But while Bremner's association with Trainspotting gave him some insight into what it was like to being on the inside of a cultural phenomenon, he doesn't mind admitting his own ignorance of the scene McGee and Creation helped define (let's just say seminal albums like Bandwagonesque, Loveless and Screamadelica weren't on his Walkman). "Indie and rock music and acid house didn't really do it for me," he chuckles. He does admit to being partial to some of the more esoteric stuff McGee put out on Creation, like Ivor Cutler records and a solo album by Dexy's Midnight Runners frontman Kevin Rowland. "I was much more excited about what they were bringing to the table."
After signing on for the film, though, he did a deep dive into McGee and Creation: reading McGee's autobiography (from which the film takes its title), watching all the documentaries about the label and the bands, and drilling down into the many detailed interviews that can be found on YouTube. He also sat down with McGee for a few hours at the Boogaloo pub in London's Highgate from where he – McGee – broadcasts a weekly radio show.
What did he make of him? "I felt I was quite familiar with him, but Alan's also a bit of a chameleon or a butterfly; he goes through these transformative stages. So when I met him he was already in the next stage of his life and had moved away from the stuff I'd been researching."
That squares with McGee's feelings about the film: he told NME last year he thinks Bremner is "brilliant, but it's not really me" – which Bremner is OK with. He didn't want to do a slavish impression; in fact, quite the opposite.
"Had we been doing something super-realist I would have played it differently," he reckons. "I think the combination of Irvine's screenplay and Nick and the wildness of Alan just gave me licence to play with all that, to push it a bit further, to put it on drugs in a way."
Creation Stories screens as part of Glasgow Film Festival from 24-27 February and is available on Sky Cinema from 20 March
Glasgow Film Festival at Home Picks
Minari GFF's opening night film stars The Walking Dead's Steven Yeun as A Korean immigrant trying to make a new life for his American-born children on an Arkansas farm in the early 1980s. A deeply personal film for director Lee Isaac Chung, this was a big winner at Sundance (24-27 February)
Limbo Shot on Uist, Scottish director Ben Sharrock's delightfully wry look at the plight of asylum seekers is fully attuned to the refugee crisis, but owes more to the deadpan likes of Aki Kaurismäki and Bill Forsyth than the didacticism of Ken Loach. (3-6 March)
City Hall Frederick Wiseman's deep-dive into the inner workings of Boston's City Hall is another illuminating dissection of the complex ways big institutions serve their communities. It may be four-and-half-hours long, but the 90-year-old documentary maker's unobtrusive style remains riveting. (5-8 March)
Black Bear Aubrey Plaza stars in this indie head-scratcher about an actress-turned-filmmaker on a lakeside retreat that takes a strange turn. Part psychological thriller, part black comedy, what emerges is a twisty interrogation of the blurry lines between life and art. (27 Feb-2 March) Apples Having previously worked for Yorgos Lanthimos (Dogtooth), Greek director Christos Nikou makes his debut with this oddball comedy drama about a man falling victim to a mysterious pandemic that causes sudden amnesia. (28 February-3 March)
The 2021 Glasgow Film Festival runs from 24 February until until 7 March. For tickets and more information on how to watch visit www.glasgowfilm.org
Comments
 0 comments
Want to join the conversation? Please or to comment on this article.