The US actor died on Friday morning, with his death attributed to natural causes, according to his publicist.
Reddick played Charon in all four of the John Wick films, starring Keanu Reeves, the last of which is due for UK release next week.
Charon is the impassive hotel concierge at New York's criminal underground hub, The Continental Hotel, in the high-octane thriller films.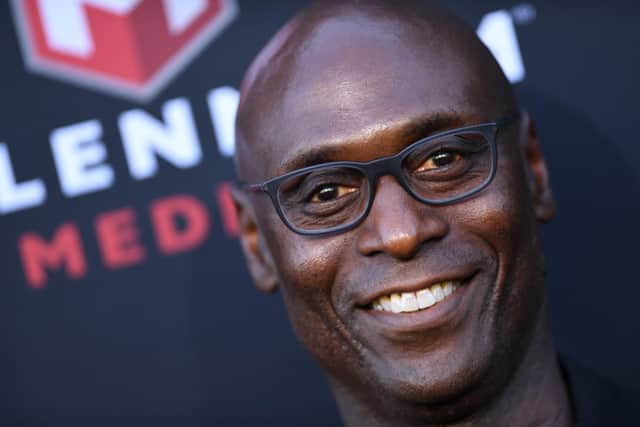 Prior to his death, Reddick had completed a number of press interviews for the film.
In a joint statement shared with US media outlets, Reeves and John Wick director Chad Stahelski described him as a "consummate professional".
"We are deeply saddened and heartbroken at the loss of our beloved friend and colleague Lance Reddick," the statement read.
"He was the consummate professional and a joy to work with. Our love and prayers are with his wife Stephanie, his children, family and friends.
"We dedicate the film to his loving memory. We will miss him dearly."
Reddick began his screen career in the mid-1990s, with guest roles on series including The Nanny and New York Undercover, going on to big-screen roles in Great Expectations and The Siege.
He later landed the part of Cedric Daniels in the popular HBO drama The Wire, appearing in all 60 episodes alongside stars including Dominic West, Idris Elba, Michael K Williams and Wendell Pierce.
In an online tribute to Reddick, Pierce described him as "a man of great strength and grace" and described his death as a "sudden unexpected sharp painful grief for our artistic family".
"As talented a musician as he was an actor. The epitome of class," Pierce wrote on Twitter, sharing a picture of Reddick.
"An sudden unexpected sharp painful grief for our artistic family. An unimaginable suffering for his personal family and loved ones.
"Godspeed my friend. You made your mark here. RIP."
Reddick was also known for his work on television show Fringe, Bosch and Lost.
He also lent his voice to animated shows including Adult Swim's Rick And Morty.
Reddick is survived by his wife, Stephanie Reddick, and children, Yvonne Nicole Reddick and Christopher Reddick.