Etienne Kubwabo is a film-maker, comic writer and has gone on to write, direct and produce award-winning documentaries, short/full-length feature films and over 120 music videos and commercials.
Most recently, Etienne Kubwabo created Scotland's first-ever black superhero (Beats of war) – DJ E.T and have already appeared on BBC's The Social, BBC Radio Scotland and STV's national news.
In 2017, Etienne was commissioned by BEMIS Scotland, in collaboration with the Scottish Government, to explore Scotland's story via the eyes and through the voices of our diverse ethnic and cultural minority communities. 'Scotland's Memoir' presents these alongside the perspectives of civic representatives, artists, historians and the First Minister herself, Nicola Sturgeon.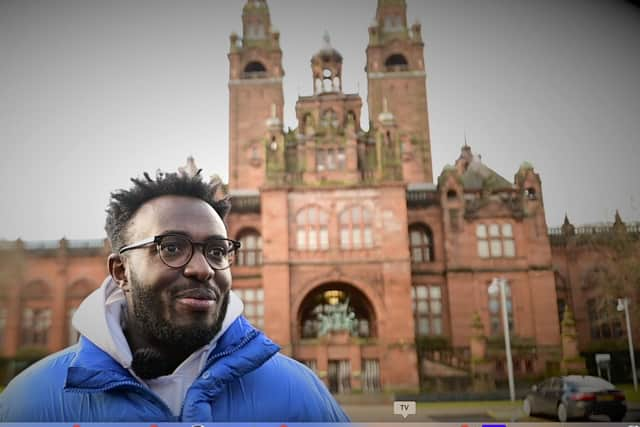 In 2018, BEMIS Scotland once again commissioned me to make a documentary on the stories of young and talented writers, artists and musicians. 'We are Scotland' was released to wide acclaim. It became obvious to me that Scotland needed its own music awards ceremony.
Along with other local creatives, Etienne Kubwabo established the Infinitime Music Awards under the co-created the record Label "Infinitime Music" (Co-Founder Duncan "DMT Beats" Tembo) a subsidiary of his parent label "Mile Away Films in order to support artists both from Scotland and abroad, with a focus on under-represented artists.
Etienne Kubwabo is currently telling the story of Scotland's first black superhero through KƎ COMICS's comic book 'Beats of War' and so far released three issues of the comic.
Already I have plans in motion to move forward into the film, and currently in post-production for his debut feature film "The Difference Between Us" which will be in theatres 2023. Comic books and Film are Etienne's passion and he is already showcasing his stories, culture through the creativity of this art. There are more exciting projects on the way.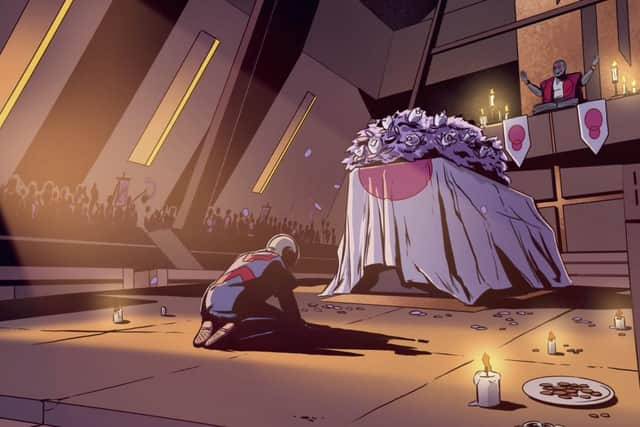 Beats of War stars DJ E.T (Scotland's first black superhero), a superhero who comes to Earth to find a way to save his
home planet from robot invaders and in the process discovers music.
Inspired by the writer's own experience, "(I wanted to keep people I lost growing up, alive in this fictional story)", the comic book also looks at the barriers faced by people who immigrate to a new country.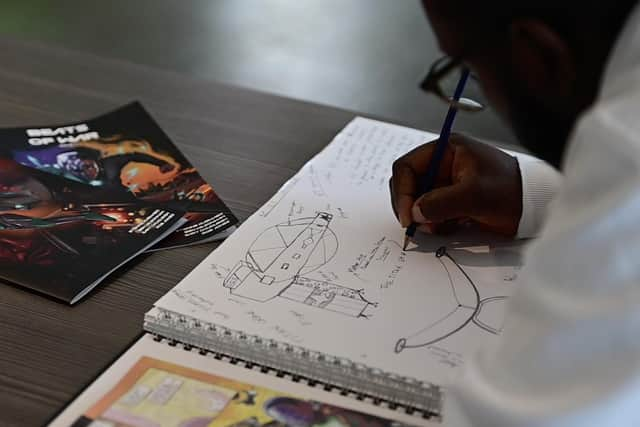 Set in Scotland, the story features some of the city's iconic landmarks such as the Clyde river, the Finnieston Crane and the Queen Elizabeth Hospital.
The comic book also touches on the city's violent past, with the villains inspired by the razor gangs that existed in the East End and South Side of Glasgow in the late 1920s and 1930s.
This is comic book company under Mile Away Films. It was created by Etienne Kubwabo. Our founder had been rooted in the culture of story telling, film and comic books since he was a youngster and being a creative in the film industry was always a dream of his and that translated to comic books highlighting his childhood stories.
His struggles to fit in his new home Scotland, pushed him to create comic book stories to act as his escape. We've seen what works, and we've certainly seen what NOT to do. KƎ Comics is the product of a comic book guy that still believes the magic of the culture, stories and afrofutirism. We believe in real stories, stories that entertain you and make you escape to another world. We create comic books for our audience and fans. Fans are our top priority staying true to values and inspirations.