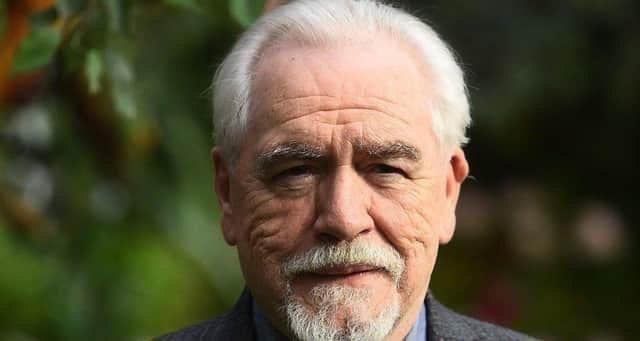 It's been a long time since Season 3 of the Golden Globe-winning Succession, created by British writer Jesse Armstrong, which itself was delayed by the coronavirus pandemic.
We last spent time in the company of the Roys – the media mogul family from hell – in October 2021 but finally the wait for the next instalment is about to come to an end.
Here's everything you need to know about Season 4.
What's Succession about?
Succession follows the fortunes of the Roy family – a clan who control the biggest media and entertainment company in the world.
When their father, Logan Roy played by Brian Cox, steps down from the company it has repercussions that impacts all their lives.
The first season opens with the arrival of Cousin Greg (Nicholas Braun) looking to profit from the family business as Logan's health deteriorates, and ends with a dramatic car crash in the midst of Shiv's wedding to ambitious Tom (Matthew Macfadyen).
Season 2 featured a mix of scandals and power games, leading to a cliffhanger over who would take the reins of the family empire.
What happened at the end of Season 3 of Succession?
The last time we saw the Roy family, in the last episode of Season 3 finale, Logan had betrayed his kids by secretly selling family firm Waystar Royco from under their privileged noses. In the final scene, they found out that their dad had made a deal with tech entrepreneur Lukas Matsson – as Tom had warned. It appeared that the children were finally going to unite to battle their father. But it probably won't be that simple.
What do we know about Season 4 of Succession?
The cast and crew have all been sworn to secrecy about Season 4 so very little is known about the plot.
In the latest teaser trailor for the upcoming series, we see the children plotting, with Kendall saying: "It's a tightrope walk on a straight razor…500-foot reputational drop.
We also see Connor (Alan Ruck) and Willa (Justine Lupe) getting married, while Tom (Matthew Macfadyen) appears to now be a fully paid-up member of Team Logan.
You can watch the trailer here.
Who stars in season 4 of Succession?
All the main characters are returning for the latest season – led by Scottish actor Brian Cox as Logan Roy.
Jeremy Strong, Hiam Abbass, Sarah Snook, Kieran Culkin, Alan Ruck, Nicholas Braun, Matthew Macfadyen and J. Smith-Cameron are all back.
Newly cast members announced for Season 4 include Annabeth Gish, Adam Godley, Eili Harboe, and Jóhannes Haukur Jóhannesson.
When does Season 4 of Succession premiere?
Season 4 of Succession will land on Sky Atlantic and NOW in the UK on 27 March. – the same day as it is broadcast in the US.
How to watch Succession Season 4 in the UK
It is available on Sky Atlantic and NOW TV.
NOW TV is available for £9.99, but new subscribers get a free seven day trial.
The first three seasons are also available to watch on NOW TV.
Will this be the last season of Succession?
Creator and showrunner Jesse Armstrong has confirmed that the fourth season would be the last, explaining: "You know, there's a promise in the title of Succession. I've never thought this could go on forever. The end has always been kind of present in my mind. From Season 2, I've been trying to think: Is it the next one, or the one after that, or is it the one after that?"