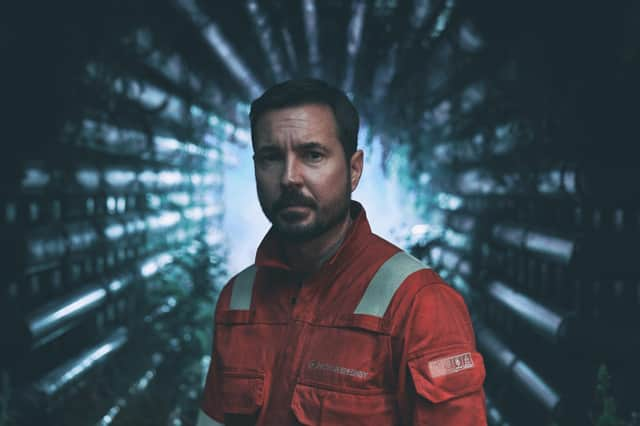 The high praise comes after the series recently debuted on the streaming platform, starring Martin Compston, Mark Bonnar, Iain Glen and Emily Hampshire.
The Rig which was largely filmed in Leith, has been a popular choice among viewers, despite some mixed reviews.
It tells the story of an oil rig based in the North Sea, which is cut off from all contact with the mainland and is engulfed by a strange fog, which brings a few surprises with it.
And getting praise from the lord of supernatural fiction himself is no small feat, with King tweeting that he "liked it very much".
The compliment came as King retweeted a post by author Bev Vincent, who was comparing The Rig to Stephen Markley's The Deluge, when he described both as "Eco-horror on an oil rig. The Earth Strikes Back".
King replied: "I liked it very much."