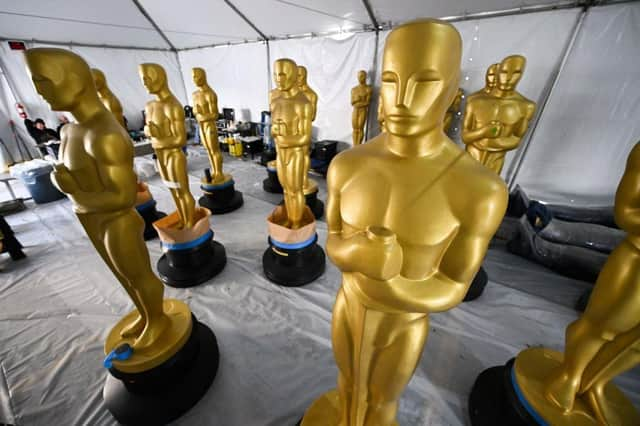 It is officially the biggest night in the cinema calendar is almost here as the Academy Awards gear up to celebrate a triumphant 12 months of cinema in Hollywood.
Cinema's biggest and best names will walk the red carpet at the event which will be flooded with stars for the most coveted awards in the film industry – and there's always some guaranteed drama, as those who witnessed Will Smith slap host Chris Rock at last year's event will tell you.
Hot of the heels of the BAFTAs, Golden Globes and the Screen Actors Guild Awards earlier this year, the likes of Cate Blanchett, Brendan Fraser and Austin Butler will be fighting it out for the top awards of the evening while The Whale, Everything Everywhere All At Once and Top Gun: Maverick battle it out to win the ceremony's biggest prize – Best Picture.
Last year's event saw big wins for Coda and its lead Troy Kotsur, while Jane Campion and Will Smith scooped the biggest personal of the night by claiming the gongs for Best Director and Best Actor.
And this year's event is sure to be just as exciting, with many movie-goers and critics alike pondering if we could see unexpected win in a number of awards categories.
Oscars 2023: These are the latest odds for Best Actor at the Academy Awards
When is the Oscars 2023
The ceremony will take place on Sunday 12 March though, due to time difference with the USA, it will begin in the early hours of March 13 in the UK.
The Academy Awards takes place at the Dolby Theatre situated in the heart of Hollywood and usually lasts for around three hours, however, as seen at last year's awards things can run over a little.
Who is hosting the Oscars 2023
The Academy confirmed that the the 95th Academy Awards will see the return of Jimmy Kimmel, who previously hosted the 2017 and 2019 awards.
Only a select few can lay claim to hosting the prestigious awards three times and the American television host will join Jerry Lewis, Steve Martin, Conrad Nagel, David Niven, Whoopi Goldberg, Jack Lemmon, Johnny Carson, Billy Crystal and Bob Hope in being the only names to have hosted three times or more.
How to watch the Oscars 2023 in UK, which channel is the Oscars 2023 on
The 95th Academy Awards ceremony will screen live on Sky Cinema Oscars, a dedicated Oscars channel from Sky Cinema, or Sky Showcase, with the event beginning at midnight on Monday 13 March. Red carper footage is expected to begin from around 10pm.