When is Harry Potter's birthday? Boy wizard turns 40 today and shares his birthday with author JK Rowling
The first Harry Potter book, out of seven in total, was published on 26 June 1997
Fans of the Harry Potter book and film franchise will know that the main character celebrates his birthday on 31 July.
This year, it's a big birthday for the popular wizard - but how old is Harry Potter?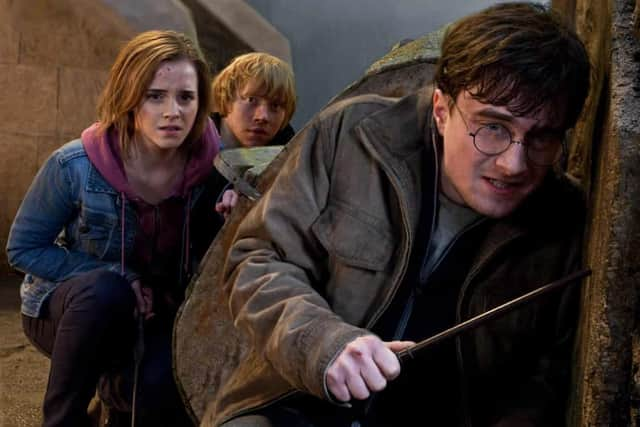 How old is Harry Potter this year?
Harry Potter, whose middle name is James after his father, celebrates his birthday on 31 July - and this year he turns 40 years old.
The fictional wizard, who became the most powerful wizard in JK Rowling's book series and is now known by many across the globe, was born in 1980.
Harry was born to Lily and James Potter, but when Lord Voldemort learned about a prophecy surrounding a boy born in late July who would lead to his downfall, he sought out Harry and his family.
Voldemort killed Harry's parents shortly after his first birthday, and he went to live with his aunt, uncle and cousin.
Why is Harry Potter's 11th birthday so important?
In the first book, Harry Potter and the Philosopher's Stone, Harry's 11th birthday is a pivotal moment.
Harry's aunt and uncle, known as Petunia and Vernon Dursley, never celebrated his birthday.
However, on the day of his 11th birthday, gamekeeper and Keeper of Keys and Grounds of Hogwarts, Hagrid, turns up at midnight on 31 July 1991 with a birthday cake for Harry.
The half-man, half-giant reveals the young wizard's true identity and informs him of the tragic events surrounding the death of his parents.
Who does Harry Potter share a birthday with?
Harry Potter shares the same birthday as author of the novels, JK Rowling.
Rowling was born on 31 July 1965, and turns 55 this year.
Richard Griffiths, who played Vernon Dursley in the films, was also born on 31 July.
How does the wizard celebrate his birthday in the books?
On Harry's 12th birthday, in 1992, Dobby the House Elf arrived at the Dursely's house to warn the wizard not to return to Hogwarts.
In 1996, Harry celebrated his 16th birthday at the home of the Weasley family, where his best friend Ron lives, known as the Burrow.
In 1997, the Weasley family again hosted a birthday party for Harry, but the Minister for Magic, Rufus Scrimgeour, showed up to give Harry, Ron, and Hermione the objects noted in Dumbledore's will.
When were the Harry Potter books published?
The first Harry Potter book, out of seven in total, was published on 26 June 1997.
The final book, Harry Potter and the Deathly Hallows, was published ten years later on 21 July 2007.
The Harry Potter films were released over a ten-year period, from 2001-2011.
The film adaptation of Harry Potter and the Philosopher's Stone, the first novel in the series, was released on 16 November 2001.
The Deathly Hallows book was split into two parts for the film, with the second part being released on 15 July 2011.