Wild Isles, the latest series from Sir David Attenborough, highlights some of the UK's natural living wonders, and the challenges they face across five episodes, with the first set to air on Sunday.
According to reports a sixth episode had been filmed, which was looking at the loses of nature in the UK, however, according The Guardian reported that the episode would not air over concerns of backlash from Conservative politicians and those to the right, with one episode of the series only set to be available on the BBC's iPlayer service
A source at the BBC told The Guardian that the decision was made to fend off potential critique from the political right and that a source told them "lobbying groups that are desperately hanging on to their dinosaurian ways" would "kick off" if the show had too political a message.
The BBC has denied such reports however in a statement following the publication of the story from The Guardian: "This is totally inaccurate, there is no '6th episode'. Wild Isles is – and always was - a 5 part series. We acquired a separate film for iPlayer from the RSPB, WWF and Silverback Films about people working to preserve and restore the biodiversity of the British Isles.
"Our press release from August 2022 makes it clear that Wild Isles will be a five part series"
A BBC spokesperson said at the time of the release: "Wild Isles consists of five episodes: Our Precious Isles, Woodland, Grassland, Freshwater and Ocean. Saving Our Wild Isles is a separate film inspired by the series that was commissioned by the RSPB and WWF. We've acquired it for iPlayer."
The 96-year-old broadcaster recently revealed it was due to "internal BBC politics" when he joined the corporation in 1952 which led him to focus on documenting nature abroad rather than closer to home during his career.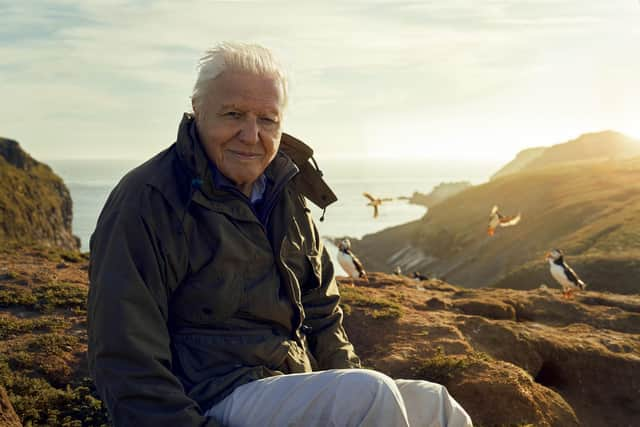 The BBC recently founds itself facing backlash over Gary Lineker, who has been condemned by Conservative ministers for his criticism of the government's immigration bill, was a factor in the BBC's decision.
The BBC has been under rising political pressure, according to the corporation's former director general.
Greg Dyke told the Today programme: "I think there has been an ever-growing pressure. Both the language towards the BBC from Government has changed over the years, it's much more critical… and I think there are certain newspapers that leap in on every opportunity to put the boot in on the BBC because they don't actually like the BBC and never have done."