The tech trade body, which is based at the Oracle Campus in Linlithgow, has about 1,000 members and works with partners such as the Scottish Government, Highlands and Islands Enterprise, Scottish Enterprise and Skills Development Scotland.
The clout of the powerhouse industry is far greater than in 2004 when Ms Meechan joined ScotlandIS when it was only a team of three people. The organisation remains a compact operation, she says – with ten staff now – but it now sits on up to 40 advisory boards and its members collectively contribute about £7.5 billion to the economy every year. "I've just kind of worked my way [up] through the organisation… it's allowed me to follow the sector for the past 19 years," she says – branding the changes she has seen in the interim "huge".
She has witnessed the growth of travel search engine Skyscanner and fantasy sports betting specialist FanDuel from tech acorns into veritable oak trees, but also notes growth on a smaller but no less important scale, and points out that 94 per cent of its members "sit squarely within" the start-up/SME space. "We've seen lots of very good innovative tech companies start up and become great SMEs within Scotland, so for me, my role is very exciting. Because I get to see all of this, I get to see that journey and then I get to see them give back by investing or supporting others who are now starting their journey within the sector."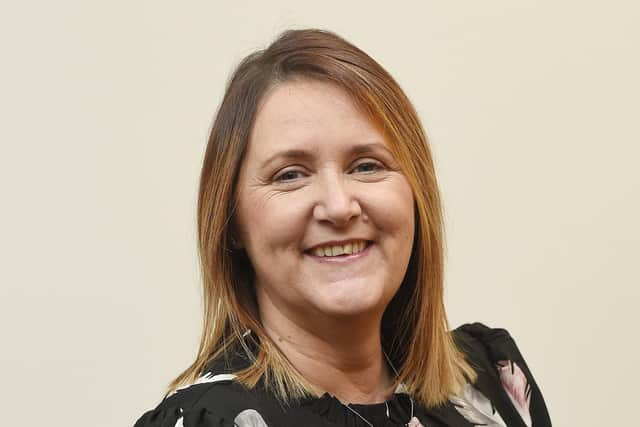 She also sees Scottish tech as having been "very resilient" in the wake of the pandemic, with firms acting to survive, pivot their services and products, and be supportive.
However, she acknowledges that the industry "didn't come out of Covid unscathed, there absolutely were some casualties". One Scottish firm to have folded is Edinburgh-based video technology business Ajenta which called in the liquidators last year resulting in eight redundancies. It said a large increase in demand for its immersive virtual classroom platform Vscene following the outbreak of Covid "had not been enough to close the financial gap created during lockdown".
Workforces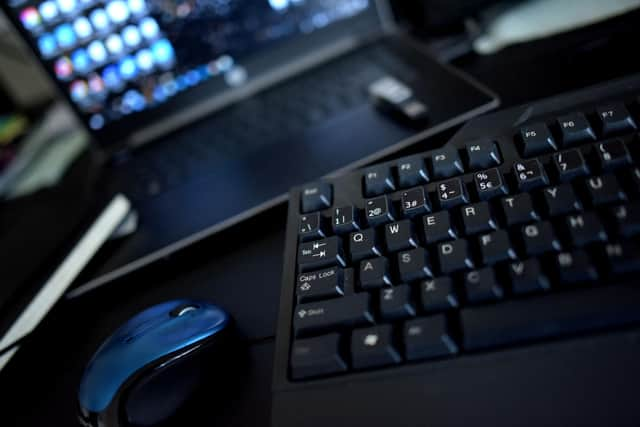 But Ms Meechan points out that in its last annual Scottish Technology Industry Survey, which was published in April 2022, more than three quarters of respondents predicted an increase in their employee numbers in the following 12 months, up two percentage points from the previous year, and 58 per cent said they expected to find most of their new staff in Scotland, up from 57 per cent.
"And I don't see those figures changing much other than going up, and that's where the challenge is, if more of our members are looking to recruit, how to be made sure we've got that talent pipeline there for them, because that will then affect and contribute to their growth, which is what we all want," she says.
Addressing broader job cuts in the tech industry, she says these are "always devastating" – but there is a silver lining in that they present "a rare opportunity for growing Scottish companies that are struggling to find skilled candidates as they release an experienced pool of talent back into the industry".
ScotlandIS is also working to fill the gap through various programmes and initiatives, such as Digital Critical Friends, a tie-up with parties including Skills Development Scotland that has seen secondary schools in areas such as the Borders paired with industry mentors to help boost digital skills, to "help expose [pupils] to the sector, the roles that we have, what it really means to be a software engineer, or an ethical hacker or a data scientist". There is also the e-Placement initiative that matches firms with college and university students for paid work placements.
Overseas
The lack of local tech skills is also a key driver in ScotlandIS working to broaden the sector's international horizons. Last year's survey of the sector found that engagement of respondents in international markets fell to 56 per cent from 60 per cent, and a fifth had no plans to export over the next year.
The figures were distorted by Covid, Ms Meechan states, and should now get back on an upward trajectory. She flags ScotlandIS speaking to the Home Office to discuss routes to bring in talent to Scotland to try and plug the skills gap, while the organisation also works with Scottish Development International, for example.
She adds: "We work with a number of organisations in the US, Canada, Israel, Australia, and Europe, and we're there not just to promote Scotland... but we're also there to advocate for Scotland as well." She notes that the competition for talent is so heated just now, and it is "nigh on impossible" for start-ups/SMEs to try and match the salaries and benefits offered by some larger organisations. "And that's a challenge, because without the right talent then that doesn't allow their business to grow."
Looking at goals for the next year, Ms Meechan would like Digital Critical Friends to be nationwide with a mentor in every high school in Scotland, expand e-Placement's reach, and launch the Future Ready programme to support start-ups and SMEs.
"There will be various bits around policy, procurement, and investment, looking at what is that investment journey for our start-ups and our SMEs, what funding should they be looking for as angel investment, is it seed, is it Series A, B, what does that look like for them? Those are the three things that ScotlandIs aims to achieve – over and above everything else that the team are doing."