The Hawick-headquartered firm will plough the sum into the facility, which will manufacture fibre optic ducting and pre-connectorised solutions, under a build-to-suit agreement with Khalifa Economic Zones Abu Dhabi – Kezad Group.
The Scottish firm said the contract will help boost its presence in key markets including Egypt, Jordan, Morocco, Iraq, and Oman, as well as the Philippines, Thailand, Indonesia, Australia and New Zealand as well as the United Arab Emirates (UAE).
Boss Tony Rodgers said: "This agreement marks a transformative day for Emtelle, the Middle East and Asia Pacific and the world. It is a huge statement of intent by Emtelle as we will have the manufacturing space needed to ramp up our capacity.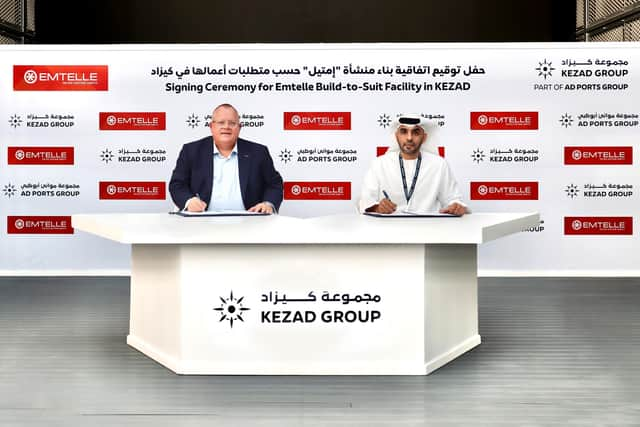 "In turn, this will significantly shorten supply chains and guarantee both existing and new customers security of supply. This will allow countries across the Middle East and Asia Pacific the ability to significantly enhance their fibre networks at rapid speed."
Mohamed Al Khadar Al Ahmed, chief executive of Khalifa Economic Zones, Abu Dhabi – Kezad Group, also commented: "The UAE has always been at the forefront of technological advancement in the region. Emtelle's establishment of their central global hub in Abu Dhabi speaks volumes of Kezad's ability to connect businesses to the world. Today, we are proud to be at the beginning of an era where digital connectivity of the Middle East and the Asia Pacific region will be made in Kezad."