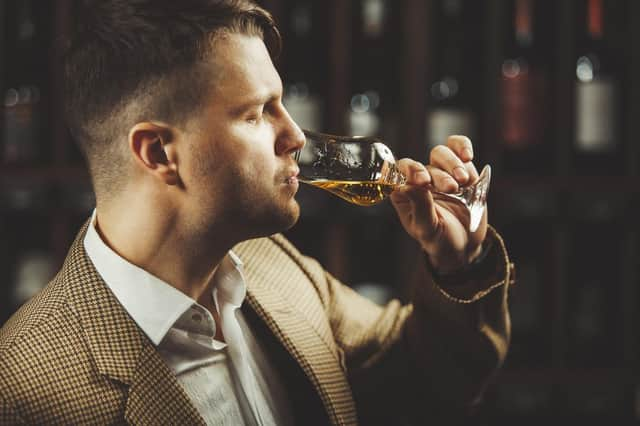 After inflation rates hit a 41-year high at the end of 2022, many investors are seeking a better option. And the answer could lie north of the border in a cask of Scottish whisky, which is fast earning a reputation as liquid gold among investors.
In October, a combination of supply problems and higher production costs pushed UK inflation to 11.1%, meaning that traditional investment options like ISAs and Premium Bonds have struggled to deliver.
As investors turn towards luxury items and tangible assets instead, whisky is emerging as an investment option with the potential for long-term gains – after all, the longer you leave it the better and rarer it becomes.
The Asia-Pacific region overtook the EU as the industry's largest regional market, with Taiwan, Singapore, India and China seeing growth in double figures.
India has also now replaced France as the largest Scotch whisky market by volume; Scotch whisky still only makes up 2% of the Indian whisky market, but an upcoming free trade deal between the UK and India could remove the prohibitive 150% import tax on Scotch whisky and open up the country to a whisky gold rush worth £1 billion over the next five years.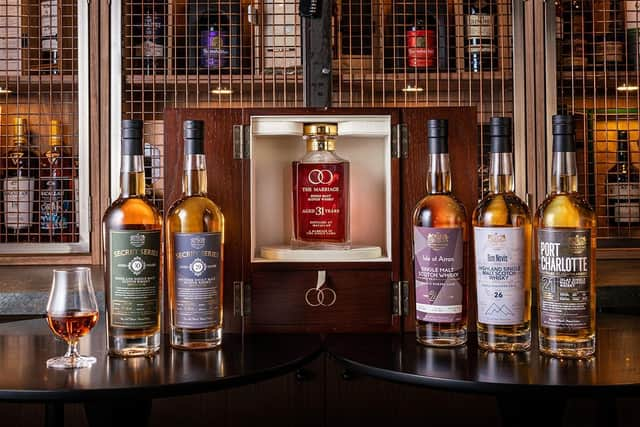 Your best investment option
With 90% of cask whisky bottled between the age of three and 12 years, it makes sense that any whisky older than that is in short supply. Coupled with the fact that the quality of cask whisky dramatically improves the longer it is left in the cask, it means that Scottish whisky becomes more and more sought after and valuable over time.
Cask trader Vintage Acquisitions (the trading name of Brooks & Whitaker Limited) was founded in September 2011 as specialists trading in high-end luxury spirit drinks and fine wine to discerning private clients. They now focus solely on whisky and operate as stockists as well as brokers, holding a wide range of stock of varying sizes and age thanks to their solid working relationships with some of the top-performing distilleries in Scotland.
"Up to four-fifths of a whisky's characteristics come from the cask," explains Founding Director Sam Brooks. "The longer the whisky is held in a cask, the more it extracts components from the wood which all add to its taste, aroma and colour.
"Over the last 12 years we have been trading, we are seeing most casks double in value every five to 10 years. Some double in value in a shorter period of time, some take slightly longer, but we've seen this rule of thumb to be incredibly accurate."
The Vintage Acquisitions team can guide you through the whole process of cask whisky purchase, sharing their 12 years' experience and knowledge of the market to help you find the right cask(s) for your needs and your budget.
They can even organise visits to see your cask and regular samples of your whisky along with a wide variety of whisky experiences to suit your individual needs.
All investments are subject to capital gains tax at 20 per cent. Each of us has a capital gains tax-free allowance of £12,300 per tax year – but in April 2023, this will be slashed to £6,000, then cut to just £3,000 from April 2024.
But because whisky is classed as a 'wasting asset' (meaning it has a predictable life of 50 years or less), there is no capital gains tax to be paid when it is sold – which means even more profit for you.
"As the threshold at which you have to pay capital gains tax gets even lower, cask whisky investment is becoming a more attractive option for many people," says Sam.
"ISAs and Premium Bonds are also free from capital gains tax but they offer poor returns right now – the best rate for ISAs is currently around 4% but when you consider that the rate of inflation was nearly 11% in November then your money is actually devaluing by 7% a year."
To find out more about the purchase process, storage and insurance, download your Whisky Cask Investment Guide at www.vintageacquisitions.com.
This is paid-for content on behalf of Vintage Acquisitions, and does not necessarily reflect the views or advice of The Scotsman. As with all financial investments, your investment may go down as well as up, and people are recommended to take financial advice.