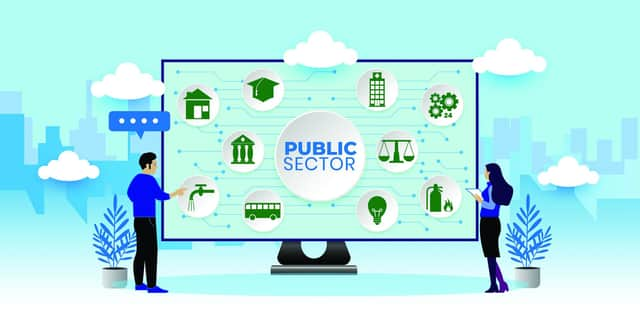 Eight years ago Capita committed to ensuring Scotland's public sector established its digital connectivity in the most cost-effective way, while creating the strongest network to engage meaningfully with citizens.
Now the company is renewing its promises to Scotland, it is timely to dig deeper into the critical role Capita plays in maintaining, supporting and developing Scotland's digital future.
As the incumbent connectivity provider to Scotland's public sector, Capita claims a past and present here. This goes from the promise made eight years ago to help the nation achieve the vision of the McClelland report, to the value being delivered right now in healthcare, governmental and education departments, as well as communities across the country. The organisation now hopes it can also secure a future in and for Scotland – with a promise to build on its foundations and continue to improve citizen outcomes.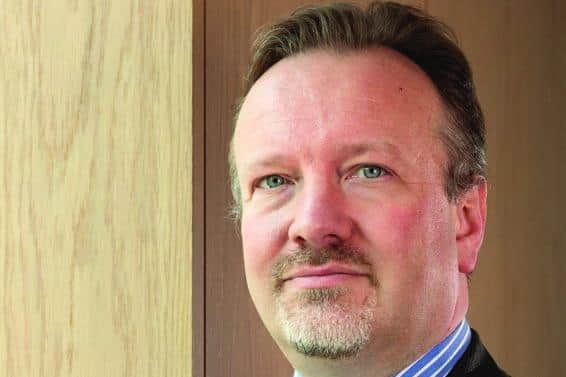 To meet Scotland's digital strategy for 2022 and beyond, Capita Solution Director Tom McLaughlin says the firm is more ready now than ever. "We know how this works, so we know what value and innovation look like. It's less about saying we have solutions, but more about being led by identifying our clients' challenges and responding in the most proactive way as an extension of their team. Such trusted relationships have allowed us to build a proven track record. We're a purpose-led organisation that puts our customers first," he explains.
Within the first three years of starting its work in Scotland, Capita saved more than £30 million for the Scottish public sector. Its strength of service helped keep essential Scottish services running through the pandemic. It has generated a very positive response from users, with 98 per cent saying the Capita-built SWAN (Scottish Wide Area Network) meets or exceeds their expectations. As the most significant public sector ICT initiative ever created in Scotland, it connects more than 6,000 sites and 93 member organisations, including schools, hospitals, GP surgeries, pharmacies and local council offices. But this vital digital infrastructure is only one part of Capita's role in supporting communities across the country.
Capita's commitment to Scotland
While reflecting on how far Scotland has come since 2014, Melony Buchanan, Managing Director of Capita Public Service in Scotland, says: "Scotland is hugely important to our organisation, and supporting the needs of the public sector and the people of Scotland is at the heart of what we do. Our success and reputation is predicated on the trusted relationships we nurture with our customers, and our understanding of their business needs and challenges. We work with more than 50 per cent of the Scottish public sector, including the entire NHS, 90 per cent of schools and 'blue light' emergency services.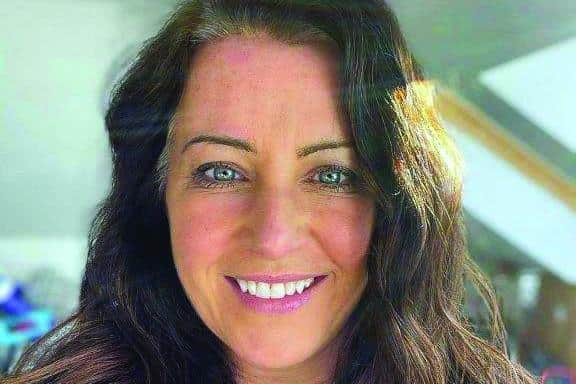 "Our national core infrastructure provides a solid foundation from which to collaborate, grow and drive our innovative mindset, value customer experiences, and improve diversity across all aspects of our digital portfolio in the future. To this end, we will keep working tirelessly to understand Scotland as a whole; its nuances, aspirations and needs. Our aim is to create impactful solutions at every turn and continue to deliver affordable and meaningful outcomes.
"Our 2021 Customer Satisfaction [CSAT] score for SWAN shows that we are valued by our customers and that we lead the way when it comes to delivering first-class, customer-focused services. We want to continue building on this success, not least because it celebrates the close partnership we have developed with our clients and the benefits of being a purpose-led organisation who put our customers first."
Illustrating the organisation's presence on the ground across the country, McLaughlin adds: "While we are an international business, Capita understands the importance of local decision making. We not only deliver services in Scotland, we consume them. We fundamentally understand that service delivery in Westminster is different from Wester Ross, for example."The way we support our customers is based on what it's like to live in Scotland, so seeing such strong CSAT results following a challenging few years is something we're hugely proud of."
Supporting our nation through adversity and challenge
Capita is always ready to rise to a challenge, and its response during the pandemic supported the work of the Scottish Government and the entire public sector, from health to education.
Buchanan says: "It's no secret that Capita's success is attributed to the passion, professionalism and enduring commitment of thehard-working team behind the scenes, all of whom pushed forward to not only maintain the standard of service during the pandemic, but improve upon it."
As part of its drive to support the public sector and the citizens of Scotland during difficult times, Capita demonstrated how it works responsively in times of crisis, such as the unprecedented demands and needs that emerged from Covid-19.
Buchanan describes the pandemic as a moment in time which highlighted the strength and resilience of the Scottish people. "As we're responsible for connecting every GP, pharmacy, and NHS site in Scotland, the pandemic put us all to the test. We showed that we could deliver on our promise to provide critical national services which affect the lives of millions of people every day, including Capita's people and their loved ones.
"Over the past few decades, we have delivered progressively better connectivity and support to the communities we serve, and will continue to strive for sustained year-on-year improvement to better our nation."
McLaughlin adds: "The entire public sector was impacted, and we had to find a way to treat every one of our customers as a priority. The only way we could do that was to respond quickly and intuitively across multiple work streams.
"For example, one of our customers contacted us on a Friday to say their access infrastructure couldn't support all the people who now had to work from home. Our engineers in the data centre worked over the weekend and come Monday the support was there. It's this type of dedication and unique access to our front-line engineers which sets our work apart."
Expanding on how Capita supports Scotland's healthcare delivery, Buchanan says: "The challenge for our health service is unlocking the potential for collaboration and data sharing. A better-connected Scotland, including our health care services, will be driven by our ability to ensure that information is secure and accessible to the right person, and at the right time, in order to make informed decisions regardless of location or organisational boundaries.
"And we're already seeing positive results. For example the Scottish Breast Screening Service's mobile units now allow staff to access clinic data online, update it any time and reduce the time to get information for essential tests. This is fantastic progress."
Similarly, Capita is working with local authorities to develop new and innovative ways to help educate and support our young people, such as smart connected schools where IoT-enabled air quality monitoring, in line with government guidelines, is creating safer classrooms. And across employment, The Job Entry Targeted Support Scheme (JETS) in Scotland, in partnership with the Department of Work and Pensions, was an initiative launched by Capita in January 2021. The scheme was designed to support jobseekers back into full-time employment with an aspirational target of helping 4,400 people by programme close in September 2022. To date, Capita is proud to report over 8,000 Scots have secured employment – a testament to promises made and surpassed – with plans already in place to get more employed in partnership with the Scotland Employment Framework.
As a purpose-led organisation and major employer in Scotland, Capita says it prides itself on having a duty of care to support our communities in the right way. This mindset is championed by all aspects of the business and applied to essential programmes spanning mentorship, IoT and cybersecurity. An example being COP26 climate summit in Glasgow last year, where Capita pro-actively protected the Scottish public sector national network when the eyes of the world were on the country. And its involvement with MCR Pathways, a Scottish charity dedicated to mentoring young people from care-experienced and disadvantaged backgrounds.
"As we move into the new school year we have promised an additional ten mentors to support a further ten students in Scotland. It's about being there for that young person, helping them to build confidence and self-belief, and ultimately realise their full potential. These young people are our country's future and we're proud to be a part of their journey," says Buchanan.
Having supported and connected Scotland's public sector through some challenging years, Capita is working hard to secure a digitally-enhanced future for the country.
"We promise to better connect Scotland by providing connectivity as technology evolves, to meet the digital needs of our country. Understanding the impact and value we can bring to the people of Scotland is critical to what we do." Buchanan concludes. "We must be confident that both public and private sector investment will deliver a fibre-enabled Scotland. As such, we need to think ahead and consider how best to maximise this investment to improve the lives of our people and those who support them, and in a way that is both affordable and sustainable.
"As a nation, if we are to leave no-one behind then we must understand the needs of our communities to ensure we bring them on the journey. By delivering on our promises, we have established a credibility for delivery and service excellence. Our promise moving forward is to solidify this dedication and continue to support the Scottish public sector in a way that is measurable and meaningful for our people, culture and economy."
The foundation to realise Capita's vision – a continuously rising quality of life for citizens, a momentum-building economy, and a leading role on the world stage – is already in place. If Capita meets its goals the way it has proven it can, the future of Scotland's public sector looks very promising.
To discover more about Capita's work in Scotland, visit their website.