The Scottish Licensed Trade Association (SLTA) said costs for its members were "rising massively", with three quarters of premises calling for Government support simply to survive for the rest of the year. The industry body also warned the Scottish Government's plans for a deposit return scheme, coupled with proposed restrictions on alcohol advertising sponsorship, would have a detrimental impact on "everyday aspects of pub life".
In the latest snapshot survey of the challenges facing its members across pubs, bars, restaurants and hotels, the SLTA said the industry was contending with a "tide of unprecedented challenges" at the same time.
It found 50 per cent outlets reported business was down at Christmas and New Year compared to 2019 – the last festive season before the pandemic. Six in ten of its members said they were closing early, or for full days altogether, and would not be operating to their full opening hours in the first quarter of the year. Four out of ten said post-Brexit staffing issues meant they had to curb their opening times.
The SLTA said on top of that, 45 per cent of premises were facing energy rises of more than 250 per cent, with 40 per cent set to deal with added costs via rateable value increases.
Colin Wilkinson, managing director of the association, said: "We previously warned that it wouldn't be economically viable for many outlets to remain open, and we are now seeing this come to fruition with a knock-on impact on tourism and Scotland's wider food and drink sector, including the supply chain.
"Christmas and New Year 2022 was the first time since 2019 that our pubs and bars were fully open without Covid restrictions, but the feedback in our survey shows that half of outlets were still in decline versus the last 'normal' festive season trading period.
"Adding in increases in rates, operating costs, staff shortages and uncertainty on energy, we urgently call on local and national governments to help our sector, and the associated jobs in wholesaling, brewing/distilling and food-producing sectors."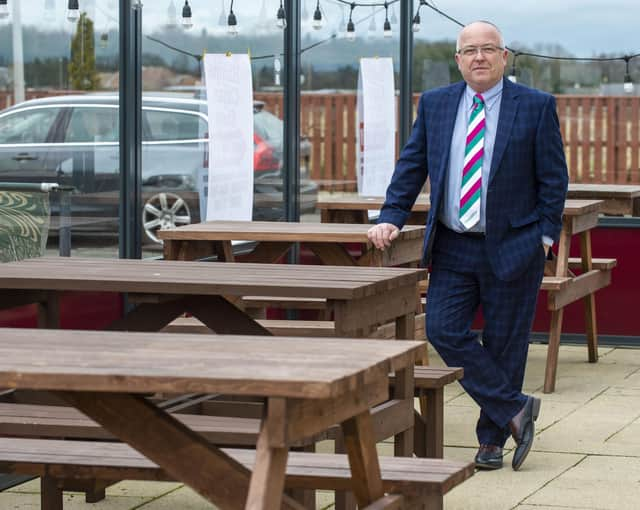 A spokesman for the Scottish Government said ministers were taking "decisive steps" to support businesses during a time of crisis, and had established an industry leadership group within the tourism and hospitality sector to "best understand their needs".
He said: "The Scottish Budget for 2023/24 will freeze the poundage, delivering the lowest non domestic rates poundage in the UK for the fifth year in a row, saving ratepayers an estimated £308 million compared to an inflationary increase. It will also provide a package of reliefs worth an estimated £744m, including the UK's most generous small business bonus scheme and a revaluation transitional relief, which will protect those seeing the most significant increases in their rateable values as a result of revaluation."
The spokesman added the "significant cut" by the UK Government in support for businesses with their energy costs beyond March was "very concerning", and reiterated calls for a VAT reduction on energy bills and an extension of the Covid-19 business interruption loan scheme.