EasyJet flights set to resume tomorrow with route to Glasgow
EasyJet is to restart its services from tomorrow - with a first flight to Glasgow - as its chief executive said he would feel "100 per cent safe" sitting on a packed plane.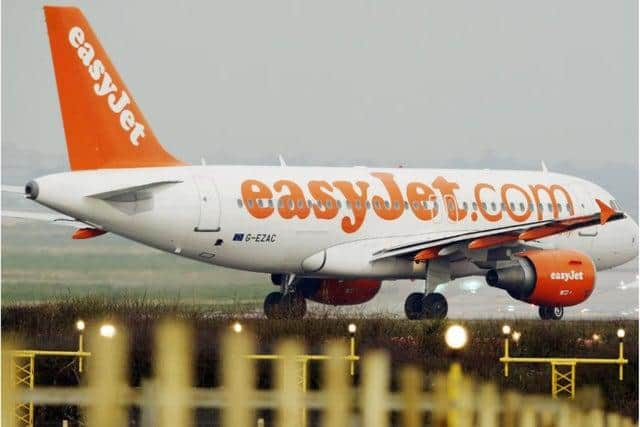 The budget airline, which suspended services on 30 March, is to slowly recommence its flight network with a flight from Gatwick which is due to arrive in Scotland at 8.30 tomorrow morning. Edinburgh is also on the initial list of routes which EasyJet will begin to serve again this week, alongside Belfast International, Birmingham, Bristol, Inverness, the Isle of Man, Liverpool and Newcastle.
Chief executive Johan Lundgren said that the carrier has taken guidance from international regulators to develop an enhanced safety and hygiene regime for its resumption of flights. Passengers and crew will be required to wear masks, aircraft will be regularly deep-cleaned and disinfection wipes and hand sanitiser will be made available.
Mr Lundgren said not operating a single flight in nearly three months has been "devastating", and the airline is "super excited" to resume.He will travel on his first easyJet flight post-lockdown on Wednesday.
Asked if he would be anxious about his health if the plane is full, he replied: "I would feel 100 per cent safe. The recommendations that we've implemented have been defined together with international regulators Easa (European Aviation Safety Agency), ICAO (International Civil Aviation Organisation), the CAA (Civil Aviation Authority) and also our own company's medical doctors and expertise."
The Airbus A321neo - easyJet's largest aircraft - can seat 235 passengers. Passengers must ask cabin crew for permission to use the on-board lavatory, while cabin crew will not serve meals or drinks. Meanwhile, passengers will have to wear masks both at the airport and on the plane and check in all luggage.
The airline says its cabins are fitted with high-efficiency particulate air filters, the same as those used in hospitals, which replace cabin air every three to four minutes. It will also disinfect all surfaces daily, which it says provides surface protection from viruses that lasts for at least 24 hours.
Despite the 14-day quarantine policy and current travel restrictions imposed in the UK, Mr Lundgren said he believed summer holidays will be possible.
He said: "We would hope and would be really looking forward to restrictions being either lifted, or air bridges put in place where it made sense to do so, allowing UK customers as well as people in the rest of Europe to be able to go on a holiday."
Air bridges would involve travellers arriving from countries where the risk of being infected by coronavirus is deemed to be low to avoid having to self-isolate for 14 days.
EasyJet's initial schedule will involve mainly domestic flying in the UK and France.