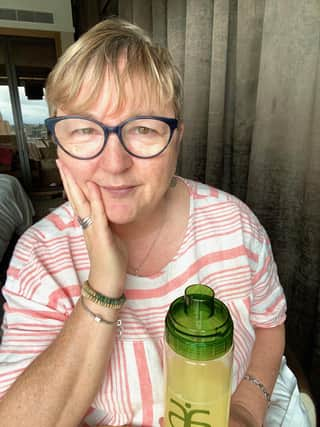 He says: "You're in a room on your own and people have complained about it. But the sheer privilege you have knowing that when you get out on day 15, you're going to be able to go to a bar and shake someone's hand and cuddle someone, or be in a nightclub surrounded by 3,000 people. That you can just basically live like it's 2019.
"That's what kept me going. Was I to fly back to the UK tomorrow and have to do two weeks and know that I'm then going to go into lockdown, that would be a very different kettle of fish."
Although little is known yet about how the British quarantine hotels will operate, other countries around the world, including Australia, New Zealand, Thailand and China, have been operating a similar scheme for some time.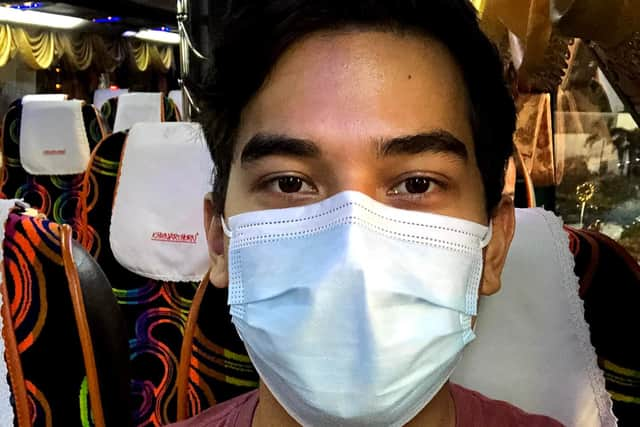 Most require people to remain entirely indoors in a single room - in specially designated hotels - for the quarantine period, during which time they are tested twice for coronavirus. If they test positive, they are moved to a medical facility, where they are monitored.
In Perth, Western Australia, where Mr Anderson stayed, arrivals are bussed quickly into the city centre, where they are assigned to one of a number of designated facilities, kept secure by the military and local police. Travellers are put up in hotels booked out by the government at a cost of $2,300 (£1,300) for the 14 day quarantine period.
Comedian Mr Anderson, who has the right to visit Australia - which has closed its borders to regular tourists - due to his children's citizenship, said staff would phone every day and take supermarket orders to supplement the three-times-a-day meals, while medical staff would also be in contact on a daily basis to check on the physical and mental health of travellers.
He says: "One of my friends dropped off a microwave and a fridge and you could get deliveries. The food we were getting wasn't too bad, but it was the equivalent of a hotel banquet, when you go to an awards ceremony for 400 people and you get chicken and mash."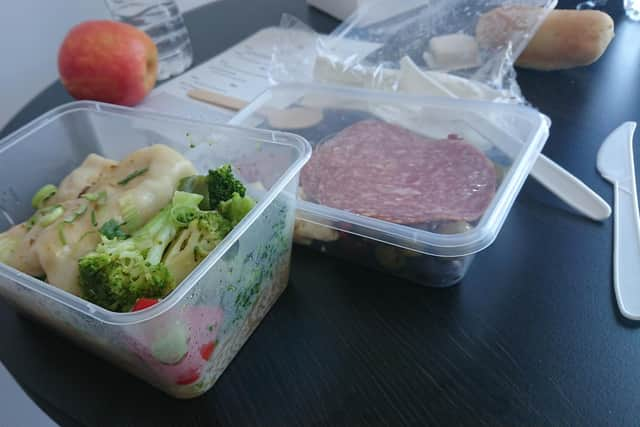 Hotels in Perth are working with local companies to provide leases on gym equipment, such as exercise bikes and weights, delivered to travellers' rooms during their isolation. Mr Anderson took full advantage of his time indoors, completing a half marathon on New Year's Eve and an Iron Man triathlon by the end of his stay.
"There was nothing else to do," he says. Photographs he took during his time in quarantine show him exercising on a bike against the Perth skyline and practising "dry swimming" on his hotel room floor. On New Year's Eve, one fellow guest made an attempt to escape from a fire escape and got a $5,000 fine and was moved to a secure unit.
In Thailand, those with citizenship have the option to stay in government-funded state quarantine, while visitors can choose from a range of pay-for packages.
A dual Thai-British national, Chris Chomsoonthorn, who grew up in Bangkok, but who now works in London, opted for the state-funded version when he travelled back to his family home in November.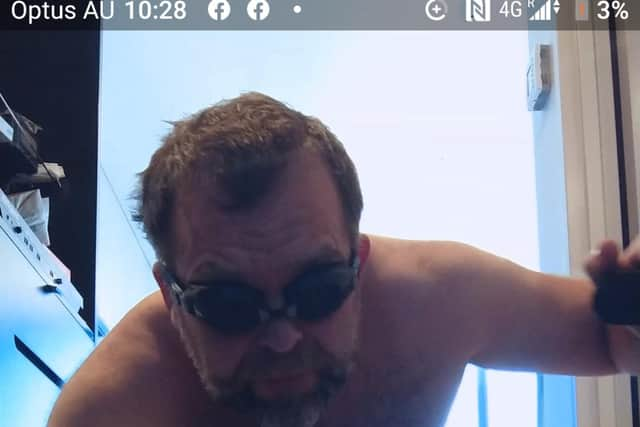 When he landed at the airport, the passengers were put onto a coach and driven three hours south to the town of Pattaya. The hotel, however, was better than he expected.
"I was surprised at how nice it was," he says. "I thought it was going to be very bog standard, like a military base. But it was a decent two or three star hotel, with a flat screen TV, air conditioning and a balcony. We were given food three times a day, some of which was OK, some of which wasn't. But if you wanted something else, you could order it from the hotel restaurant, although you had to pay for that."
Mr Chomsoonthorn found the isolation difficult.
He says: "I was lucky enough to be able to work during my quarantine. I genuinely think if I hadn't had the ability to work from home while I was there, I genuinely would have gone a bit crazy. It's just really boring. Every day is just so uneventful. I found the whole experience hard, although having been in lockdown in the UK, having to work from home for so long - in some ways, it wasn't too dissimilar."
Chomsoonthorn has heard of some alternative state quarantine hotels - those paid for by the tourist rather than the Thai government - which allow guests to book slots - one at a time - to use the swimming pool, or to play golf on an otherwise deserted golf course.
Scot Alice Rowell, 61, who has lived in Western Australia with her family for the past ten years, also stayed in a quarantine hotel in Perth after returning from a visit to her hometown of Edinburgh to care for her elderly mother, who had been ill.
She had to apply for an exemption to travel to be allowed to leave the country in the first place and then struggled to get a space on a plane – due to a limited number of places in quarantine hotels – to return.
She says: "I was lucky enough to get put in quite a nice hotel and I had a decent sized room. I decided to see it as a retreat for two weeks, I felt that's how I had to see it. I decided I needed to have a routine, so I would get up in the morning and do some yoga, which I would normally do."
A message from the Editor:Thank you for reading this article. We're more reliant on your support than ever as the shift in consumer habits brought about by Coronavirus impacts our advertisers.
If you haven't already, please consider supporting our trusted, fact-checked journalism by taking out a digital subscription.