Year ahead: What is the future for Scotland's high street?
In the last few months of the year, retail brands began to fall like dominoes as if it was 2008.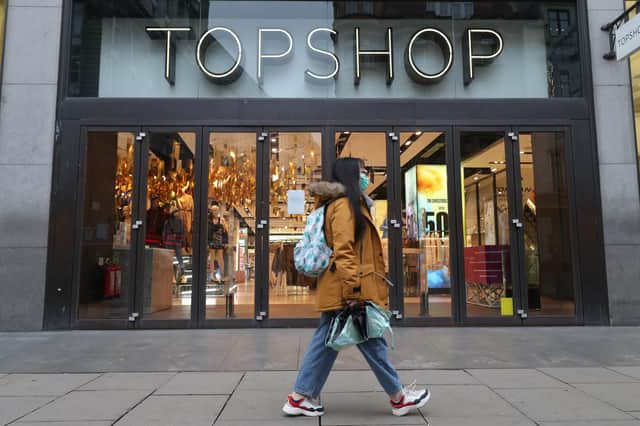 In just one week at the end of November, the Arcadia group - which encompasses a suite of brands including TopShop and Dorothy Perkins - fell into administration, followed swiftly by embattled department store Debenhams and ladies' clothes retailer Bonmarche. The collapse of the companies – many of them stalwarts of the high street – came at a pace not seen since the last recession.
North of the border, local brands have also found things tough. In June, three months into a tough lockdown which saw non-essential stores shut – Glasgow fashion chain Quiz announced it would cut 93 jobs with the closure of 11 stores, while independent retailers and hospitality businesses have struggled to survive nine months of lockdowns and coronavirus restrictions.
Now, stringent new covid restrictions, which will see all non-essential shops close across most of Scotland from today, are set to deal yet another blow to already embattled businesses.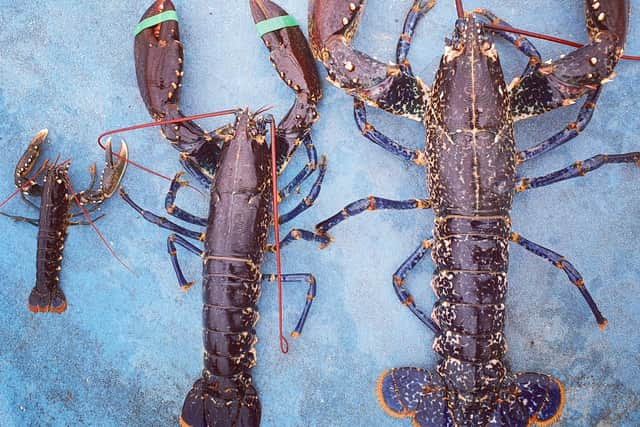 Meanwhile, with the looming impact of Brexit in January, economists expect there to be further struggles for British retail businesses, while a "perfect storm" of a lack of tourists and commuters could hit stores hard in Scotland's biggest cities over the coming year.
David Lonsdale, director of the Scottish Retail Consortium, points to the organisation's latest figures, which shows that total retail sales in Scotland decreased by 10.2 per cent in November compared with the same month last year, with non-food sales down by 22.8 per cent.
He says: "It has been a torrid year for the industry, unlike any other. The reality is that much of Scotland has just come out of a lockdown at the beginning of the festive season and spending hasn't been what we would expect at this time of year. Many retailers will be appraising how they did over the festive period and taking a stock check of how things will be over the coming year, looking at their staffing and so on – and some simply won't survive."
He adds: "What is interesting is that the vast majority about 60 plus per cent of non food items is still bought in store. Even under Covid restrictions and the threat of a global pandemic, people are still interested going to shops."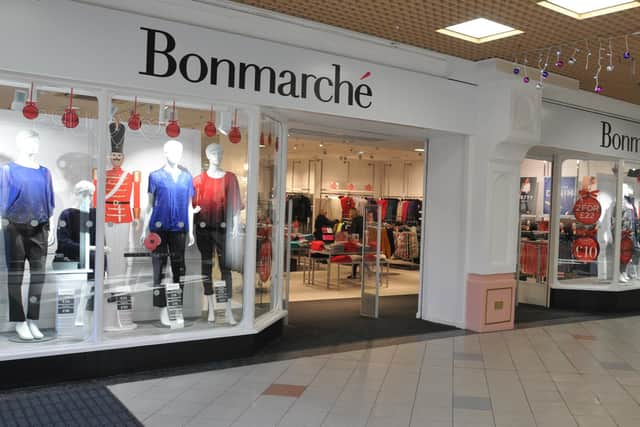 Experts say the coronavirus lockdown and resulting economic woes, however, are not entirely to blame for the collapse of many of the major brands. Both Debenhams and Bonmarche have been in and out of administration like yo yos over the past year, while Arcadia has suffered financial problems for some time.
Leigh Sparks, professor of retail studies at the university of Stirling, says Covid lockdowns had accelerated an already inevitable fate for the companies, which had lost their way in terms of their USP and modern, online offering.
He says: "They were not in great shape and then the fact they were shut down for much of the last nine months doesn't help. Obviously, it's been the accelerant of the problems, they've been facing, but it's not the full reason."
Looking ahead, he says the fate of the brands depends on consumer sentiment –which in turn, is reliant on the coronavirus vaccine roll-out.
Prof Sparks says: "It all depends how consumer spending now goes. It all depends how quickly we get vaccinated and out of lock down, and if the pandemic becomes a thing of the past. You've got to suspect we're at least six months away from that now. It depends whether people feel confident to spend or not. There is an awful lot to play for in the next six weeks or so."
He adds: "The sudden announcement on the of the extended national (except for the islands) lockdown from 26 December has radically transformed the situation yet again. At least, unlike much of the rest of the UK, the run-up to Christmas was not disrupted but the impact will still be enormous on non-essential retailing. There will be a disruption to the now standard pattern of Boxing Day and New Year sales, which are likely to move online where possible. For retailers who have to close though the impact on their business could be traumatic.
"The lack of certainty of when they can open and for how long, as well as what sales they may or may not make, are playing havoc with their purchasing, stock holding, costs and revenue projections and thus their cash flow."
A slowing of the economy has brought with it a significant number of job losses, leaving many consumers unable to spend freely. The latest figures from from the Office for National Statistics (ONS) show the unemployment rate among those aged 16 years and over in Scotland between August and October was 4.2 per cent - 0.6 per cent down on the previous quarter – although politicians warned that the full impact of coronavirus was not yet being felt, due in part to the UK Government's furlough scheme.
Prof Sparks says: "When it is safe to mix freely and people have big parties and so on, it could be quite a big release - if people have got money - because it'll have been well over a year since they have been able to do it. However, it will be patchy, because a lot of people are struggling so it's very difficult."
However, he is not optimistic, due to long-term changes brought about by the pandemic.
He says: "A lack of tourists and lack of business: that's just that's just a absolute perfect storm for businesses, whether they're the tourist type businesses or more general. I've been concerned about city centres, particularly the two big ones about how that comes back. Obviously if the tourists come back then that will be a big boost. But will the commuter workers come back all the time? I'm not sure they will."
Brexit will have a particularly strong impact on Scotland's food and drink retailers and manufacturers. Around two thirds of Scottish food exports are sent to the European Union, including 70 per cent of Scottish seafood exports.
James Withers, chief executive of Scotland Food and Drink, says: "There's a real fear that the start of 2021 is going to be marked by major disruption. Businesses have been in a transition period and have been haunted by not knowing what they are transitioning to. Obviously, all food and drink business have been trying to survive each week in terms of managing a global pandemic and looking after their staff while keeping the food supply chain moving.
He adds: "2021 will be marked by doing business with our most important export market becoming more difficult than it's been for forty years. There is probably more trepidation going into the new year than there has been for a while."
A message from the Editor:Thank you for reading this article. We're more reliant on your support than ever as the shift in consumer habits brought about by Coronavirus impacts our advertisers.
If you haven't already, please consider supporting our trusted, fact-checked journalism by taking out a digital subscription.