The Edinburgh-based tech firm, which in 2020 won a Queen's Award, said annual turnover increased by 29 per cent, exports to 49 per cent, and it upped its number of employees – known as "dragons" – by a fifth. It said its latest recruits comprise legal veteran Ewan McIntyre, who has been named its first general counsel, and beauty expert Wilma McDaniel, who has joined as head of that area to help educate on and tackle counterfeits in the sector.
The company added that it recently boosted its brand protection platform, launching a new self-service offering of its proprietary software, Swoop, but also upgrading the platform to include Delphic Vision to help customers detect logo infringements, and the reputations of public-facing individuals challenged by their likeness being used in deepfakes.
Chief executive Rachel Jones said: "We are delighted with our success over the last year, which has seen our businesses grow not just in figures, but also in 'dragons'. Every day consumers and businesses get caught out by fakes and counterfeits, and we are on a mission to help our customers and prospects do more to identify these fraudulent goods and websites before they cause harm. In the next year, we plan to scale the business across further international regions, and also increase our footprint within the legal sector."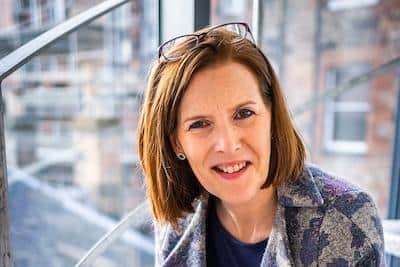 The firm also cites recent estimates that more than £13.6 billion worth of fake goods were imported into Britain in 2020, which resulted in lost sales to legitimate businesses worth £9bn. SnapDragon says it acts as a first line of defence against this threat, helping brands including Orchard Toys, Hornit and Ellie Cashman detect fakes of their products and have them removed from the web before they cause harm.
Simon Newbery, MD at Orchard Toys, said: "SnapDragon has leveraged our intellectual property to great success, taking down scores of listings and potentially dangerous copycat toys. In addition, they provide investigation and identification of new threats as they analyse the patterns of fake listings and sellers throughout global online channels."