The tie-up aims to tackle the tech skills gap in the Scottish economy by providing an additional route for CodeClan graduates seeking employment following graduation. The academy says this comes against the backdrop of its plans to scale its operations to meet growing demand from the private and public sectors, and it believes the tie-up will strengthen its offering and enable its graduates and other alumni to access support and advice from the recruitment specialist, which is based in Edinburgh and also has bases in Glasgow and Aberdeen.
CodeClan explains that it specialises in 16-week software-development and 14-week data courses, and has produced 2,000 graduates from 120 immersive cohorts in software-development and data from its Edinburgh and Glasgow campuses, plus remotely, since launching in 2015. It adds that it has been increasing its provision of bespoke courses for organisations across the corporate and public sectors, while offering additional training including in low-code and no-code – which it says are one of the fastest-growing areas in software-development – upskilling and reskilling more than 2,000 people.
The organisation works with more than 300 industry partners, including hiring partners like Skyscanner, FanDuel, BlackRock, Tesco Bank, and Sainsbury's Bank. Last year, with the support of Baillie Gifford, it launched CodeClan Youth Academy, an eight-week programme for young people aged 17 and over, designed to provide the kind of programming skills required in an industry environment.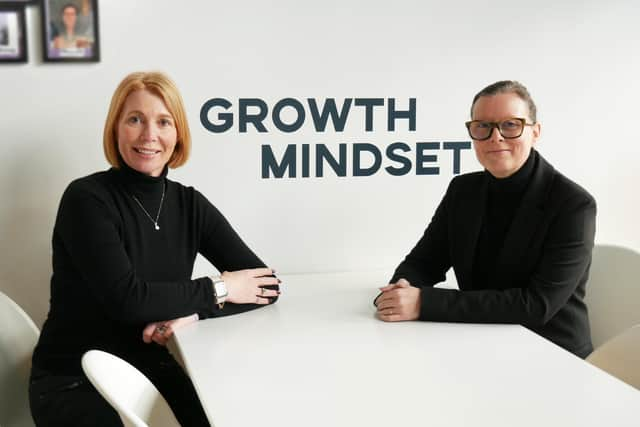 Eden Scott was founded in Edinburgh in 2003, and now has more than 40 staff supporting organisations in more than 15 sectors. The firm is billed as providing permanent, contract, and temporary recruitment services, while also creating digital recruitment campaigns for clients. Its states that its TalentSpark division provides recruitment services specifically for start-ups and early-stage companies.
Outlook
The recruiter recorded a pre-tax profit of £900,000 to year-end March 2022, with turnover of £10.3 million, up from £9m in the previous 12-month period. It is now forecasting revenue towards £13 million in the current financial year, with increased profitability in line with sales growth and customer wins. New projects over the last year include Skyscanner, Nude Finance, and StretchSense, in addition to ongoing recruitment support for clients like NHS Scotland, the University of Edinburgh, and Crown Estate Scotland.
Regarding the new tie-up, CodeClan chief executive Loral Quinn said: "The partnership with Eden Scott will widen the reach of employment opportunities for our students, while we can lean on the firm's understanding and relationship-driven approach across industry."
Michelle Lownie, who holds the chief executive title at Eden Scott, said: "[We are] proud to work with CodeClan to help organisations find the best tech talent they need to grow. We know how important the right people are to a business, and with so many of Scotland's start-ups now scaling, the demand is only growing. We also work with many public sector organisations, like the NHS, who also need access to tech talent to keep delivering vital services. Overall, supporting well-trained CodeClan graduates is a perfect fit for us, and we look forward to a long-term partnership that will help Scotland's economy stay competitive globally."