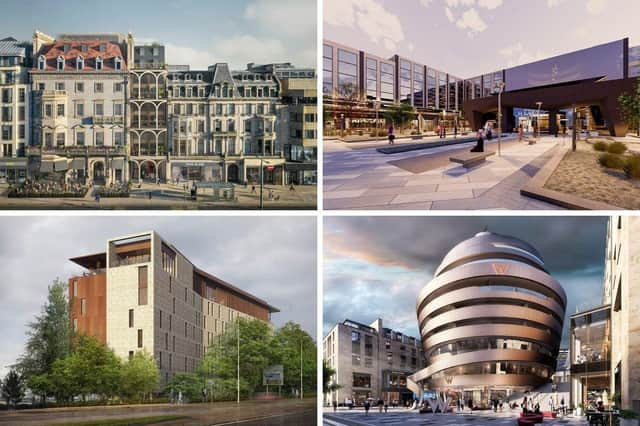 Edinburgh Developments 2023: Here are 11 of the bold and eye-catching hotels planned for Scotland's Capital over the coming years
When visitors flock back to the Capital in the next few years they'll find a few more luxury accommodation options to choose from.
The tourist industry has had a torrid time of it over the last few years – with constantly-changing Covid restrictions forcing hotels to close, travel bans limiting foreign visitors, and social distancing rules slashing bar and restaurant capacities.
And now there's the cost of living crisis to contend with, as people tighten their belts and are less likely to treat themselves to a weekend break or a slap-up meal.
But developers are still backing Edinburgh to return to its status as a prime destination for travellers, with a large number of multi-million-pound hotels in the pipeline.
Aside from those being built as part of wider developments at Haymarket, Waverley and Fountainbridge, there are a number of eye-catching stand-alone hotels set to enter the pages of the Capital's guidebooks.