Restaurants, butchers, jewellers, gift shops, cafés and outdoor clothing stores have been found to be some of the most popular places for people to spend their Perth Gift Card. Top specific names to have benefited over the past five years include Kisa's, Café Taboo, Brown & Blacks, Craigdon Mountain Sports, DG Lindsay & Son Butchers, Begg Shoes, Deans Restaurant, T Paterson Jewellers, Number Five Goldsmiths, Silver Linings, Precious Sparkle, McCash's Country Store and Simon Howie Butchers.
Hospitality venue Kisa's came top, with 763 of the gift cards spent there over that period. Manager Beth Leonard said: "The Perth Gift Card is a wonderful gift because you're not limited to one outlet to spend it, and it can be used in retail, hospitality, culture and more. This spreads out the benefit across Perth and is a really collaborative initiative for the city. We get lots of regular customers using their Perth Gift Card but we also get new customers in too. We've got the Perth Gift Card sticker in the window so customers know we accept the card, and we talk about it on social media."
The Perth Gift Card was the first Town & City Gift Card, and now more than 24 Scottish towns and cities have their own such offering backed by Miconex technology. In 2022, the firm also introduced the Perth Food & Drink Gift Card, featuring more than 30 cafés, restaurants, delicatessens, butchers, distilleries, breweries and bakeries.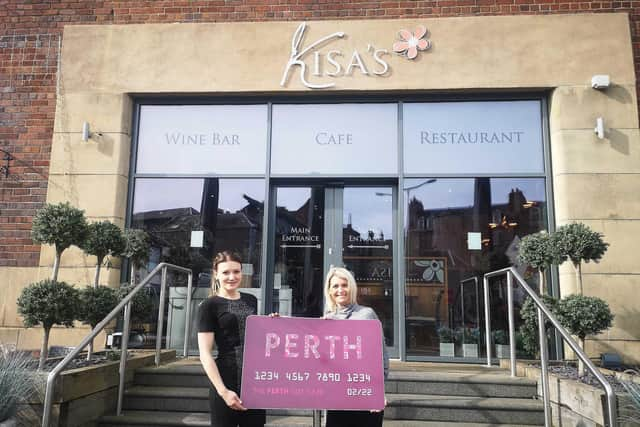 Colin Munro is the managing director of Miconex and said the impact of the Perth Gift Card on the city's economy, with local firms having been boosted not only from the initial sales of the gift card but customers spending above and beyond, new customers, and a stronger Perth economy. "The proposition on the Perth Gift Card is strong, with the best of the city accessible through the card. It's fantastic to see that 94 per cent of businesses have received spend through the card."