The firm, which is focused on commercially deploying its floating tidal turbine technology, has been awarded an Option Agreement from Crown Estate Scotland regarding the project in the Westray Firth.
Orkney-headquartered Orbital also confirmed it has a grid connection in place to service the project, which is next to the European Marine Energy Centre facility, where it has already deployed the two-MW O2, which it says is the world's most powerful tidal turbine, under commercial operation. Orbital adds that it is already targeting the installation of three more tidal turbines at the site.
It also expects the construction of the Westray project – which would see about 12 Orbital devices installed across the site – to result in more than £120 million of domestic supply chain spend, and it hopes to achieve consent application as soon as possible.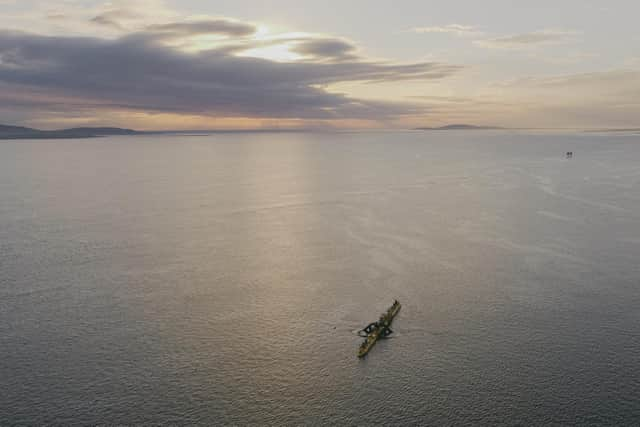 Orbital boss Andrew Scott said: "As the UK looks to accelerate the decarbonisation of its energy system, we firmly believe tidal projects can bring unique benefits while harnessing a perfectly predictable and secure source of renewable energy. We're proud to be building that vision in Orkney with this investment in our Westray Project."
Alistair Carmichael, MP for Orkney and Shetland, branded progress with Orbital's Westray project "a vote of confidence in the potential here in the isles", while Sian Wilson of Crown Estate Scotland said "such projects will perform a crucial role as we transition to a decarbonised energy system".