Recent figures illustrate just how important that contribution is to the Scottish and wider UK economies. Global exports of Scotch leapt to more than £6 billion for the first time last year, according to the latest Scotch Whisky Association (SWA) numbers. While the value of exports surged by 37 per cent to £6.2bn, the number of 70cl bottles exported grew by 21 per cent to 1.67 billion, and "premiumisation" - the latest industry buzzword - appears to be playing a large part.
The performance is all the more impressive given the backdrop of global economic turbulence, supply chain disruption and continued pandemic fallout in some key markets. During 2022, the Asia-Pacific region overtook the EU as the industry's largest regional market, with double-digit growth in Taiwan, Singapore, India and China as the post-Covid recovery continued.
While established EU markets such as France, Germany and Spain continued their bounce-back with solid growth, India replaced France as the largest Scotch whisky market by volume. Despite double-digit growth, Scotch still only comprises 2 per cent of the Indian whisky market. The SWA estimates that a UK-India free trade agreement deal that eases the 150 per cent tariff on whisky in India could boost market access for Scotch producers, allowing for an additional £1bn of growth over the next five years.
In North America, the United States continued its recovery following the impacts of tariffs on single malt Scotch to again be the industry's only market with annual exports valued in excess of £1bn.
The major producers have also had reason to celebrate of late. Pernod Ricard, the global spirits giant that owns Chivas Brothers, recently cheered forecast-beating first-half sales. The French group, whose most familiar whisky brands include Chivas Regal, Ballantine's and The Glenlivet, forecast strong annual revenue growth as it pushes through further price increases in the second half and drinkers trade up. That premiumisation factor is something that Chivas Brothers' chief executive Jean-Etienne Gourgues is keen to highlight as Scotland's second largest whisky producer directs investment towards the elevation of its "prestige portfolio", which notched up gains of 28 per cent in the latest results.
"Whisky is a small luxury that people can afford," he said. "There are several markets where the growth of the affluent middle class is very strong. We saw that with the latest Scotch whisky export figures. I think there are two components [to the premiumisation]," he added. "One is the growth of the prestige part of the portfolio. It has been growing in value by 28 per cent - faster than the overall portfolio. The second element across the range is pricing. By pricing more than volume growth we have succeeded to protect ourselves from rising inflation."
The Chivas results came as Johnnie Walker maker Diageo toasted strong sales and earnings as "savvy" drinkers splashed out on higher-priced and premium tipples. The world's largest spirits maker, which has some 30 malt distilleries in Scotland, said its sales grew 9.4 per cent in its first half, to £9.4bn. Sales growth in Europe was driven by increased prices of its spirits and rolling out more premium brands over the year.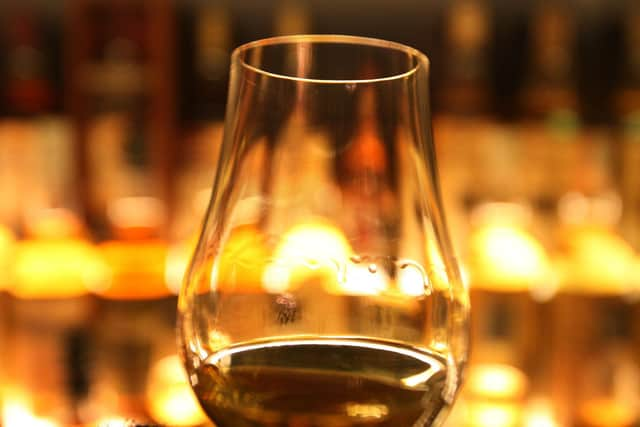 Ewan Andrew, the company's Scots-born president for supply chain and procurement, also said premiumisation had helped underpin the growth. "Savvy consumers are working hard for every pound or dollar," he said. "They are looking to get out and socialise and spend time with friends and family. More than half of pubs now stock cocktails and the standards are rising. People are opting for better quality drinks."
Victoria Scholar, head of investment at Interactive Investor, said: "Diageo has been strategically shifting towards premiumisation in recent years, with a focus on quality over quantity, as consumers substitute to higher priced brands, a trend that took flight during the pandemic."
Charlie Huggins, head of equities at Wealth Club, added: "If the economy hits the rocks, Diageo may see some downtrading to less expensive brands. But it's unlikely consumers will cut back significantly on alcohol. And long-term premiumisation trends are unlikely to abate."
Benjamin Lancaster, founder and partner at VCL Vintners, a fast-growing cask investment firm with some £100 million in investor assets, said: "Premiumisation is a bit of a buzzword. It's possibly a generational thing - people's appetites change. They would rather spend a bit more on a premium product. It is reflected across the wider drinks sector at the moment."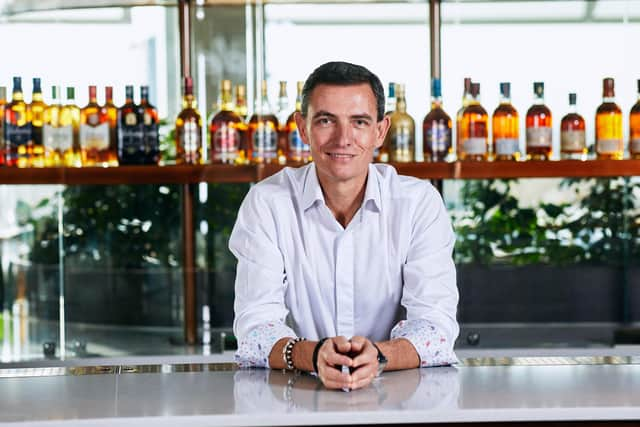 While the Scottish Government is quick to trumpet a whisky industry that employs 11,000 people directly in Scotland, and helps support thousands more jobs across the country, it is currently consulting on ways it can limit the advertisement of alcohol products, which could knock future investment plans.
Chivas Brothers' Gourgues stressed that the "fundamentals on responsible drinking are absolutely right" but pointed to legislation that was already in place surrounding the issue. He added: "Scotch is one of the most well known brands and part of Scottish culture around the world and limiting the advertising and promotion for visitors is a bit of an issue. As a business, we are very rooted in our local communities in Speyside and not being able to support those local communities for cultural events, and not being able to sponsor local activities is a bit weird and doesn't seem to be going in the right direction. We are really focusing much more on the value part and not the volume part."