The chain, which already has nearly 2,330 stores, said there is a "clear opportunity" to have significantly more than 3,000 outlets across the UK over time. The group has also been extending its opening hours and is set to trial a new 24-hour drive-through whose location is yet to be decided.
Chief executive Roisin Currie was quoted as saying that its growth strategy involves adding 150 new shops every year. "We believe we have got enough momentum to continue with that target for the foreseeable future," she said.
It comes as Greggs revealed that its total sales hit a record high of £1.5 billion in 2022, up by nearly a quarter year on year. Households grappling with rising living costs has resulted in loyal customers who return for value meals, although the number has remained below pre-pandemic levels, it also said.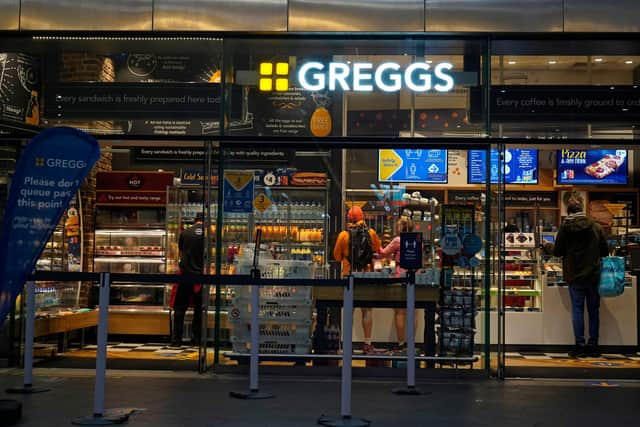 Ms Currie said: "If you are a person who is out and about – whether you are going to work, or going to college or going to meet friends and you need to eat – then you are coming into Greggs and having a breakfast for £2.60, a lunch for £3.60, or an evening meal offer. It is just that easy way to fuel yourself when you're on the go and you need to eat."
Greggs has been extending its opening hours to sell more hot evening meals, with around 500 of its stores now open to at least 8pm, and plans for a further 300 to stay open until 9pm this year.
About 5 per cent of its total sales came from delivery services, with strong demand for sharing boxes, said the baker chain, whose profit lifted by just 1.9 per cent over the year, after it was hit by steep cost inflation and the withdrawal of state pandemic support. Its pre-tax profit reached £148.3m, up from £145.6m in 2021.
Cost inflation is expected to remain a challenge this year, reaching 9 per cent to 10 per cent, driven by staff pay pressures and energy costs, but Greggs said it has passed on some of this to consumers through rises at the till. The price of its sausage roll is now £1.20, having cost £1 at the start of 2022. Ms Currie assured that there are no current plans to increase prices further, but stressed it will have to keep prices under review in the "uncertain market". Its shares closed down 60p at 2,690p.
Progress
She also said: "2022 has been a year of strong progress for Greggs, the result of committed efforts to deliver our strategic growth plan… I believe we are extremely well-placed to realise the opportunity to become a significantly larger, multi-channel business."
John Moore, senior investment manager at RBC Brewin Dolphin, said: "If this year was about demonstrating its resilience in a tough economic climate, next year will be about recovering some of its lost margin through further efficiencies and potentially marginal price increases, while maintaining its value proposition for customers. Good growth in tough times is the mantra for Greggs at the moment, and with cash on the balance sheet to keep investing it looks well placed for the future."