Scots diver delivers scallops to Edinburgh homes to defy Covid-19 crisis
When the Covid-19 lockdown hit, the shutters that fell on the Michelin-starred restaurants of London and Edinburgh dropped right on to the flippered feet of scallop diver Guy Grieve.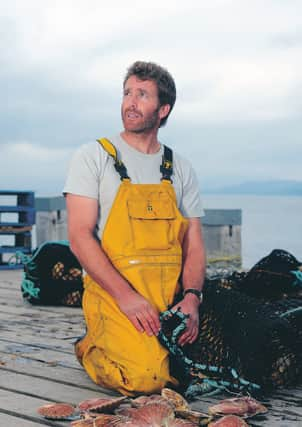 When the Covid-19 lockdown hit, the shutters that fell on the Michelin-starred restaurants of London and Edinburgh dropped right on to the flippered feet of scallop diver Guy Grieve.
The hard toil of a decade creating a thriving ethical business diving for scallops in the Sound of Mull before driving them direct to some of the most famous tables in the country was undone in a moment.
And like many of his fellow west coast fishing contemporaries, Grieve, 46, found himself facing immediate ruin.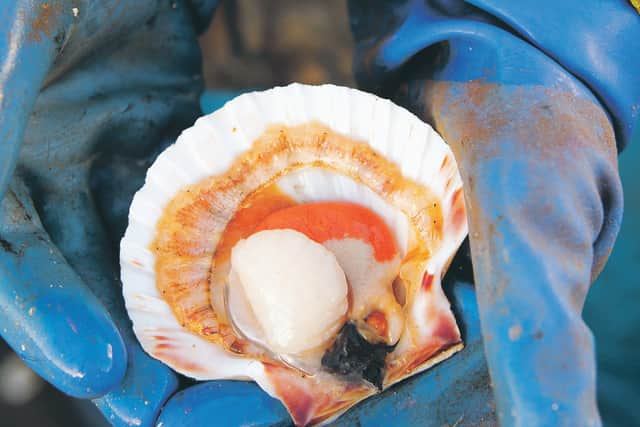 Before the Covid-19 torpedo, the UK fishing industry was worth £989 million annually, with Scottish vessels responsible for more than half, at £574m in 2018. Of that catch, around 70 per cent went straight to European market.
While a much smaller UK retail market still exists for some fish, many supermarkets have shut their fish counters, reducing demand further.
For high-value shellfish – the part of the market where Guy's flag has been firmly planted with The Ethical Shellfish Company – the market is now virtually non-existent with the closing of restaurants.
From landing 10,000 shellfish a week himself, Grieve was cut to zero,
With no business, reports of fishermen turning to food banks, and with bills to pay, Grieve tied up his restored boat, the Herlanda, moved back from Mull to Edinburgh and started again, as a delivery driver – ironically, for a fish delivery firm.
But just days into the new job, Grieve – who has something of a track-record as a self-starter, once giving up a job as a newspaper marketing executive to build his own log cabin in Alaska – decided to test the waters by seeing if there was another way his failing business could be revived, by selling direct to the doorsteps of discerning seafood lovers in Edinburgh and Glasgow.
Using the social media accounts of The Ethical Shellfish Company, he asked the public directly whether anybody would buy his wares.
With scores of responses from across the country, Guy has now decided to get back in the water and start delivering again – this time not to the likes of Raymond Blanc's celebrated Le Manoir aux Quat' Saisons or the late Andrew Fairlie's Gleneagles restaurant, which he numbered among his many previous drop-off points – but direct to his customers' front doors.
Grieve is coy on pricing, but it is fair to assume the hand-dived provenance and his ethical promise will come at a premium. But his new customers don't seem to have a problem with that.
He says: "The response we got from one post was enormous – more than 11,000 impressions from one tweet and just a huge amount of interest from people.
"Right from the very beginning when we set up the business in 2010 we have always had one firm ally, and that has been the general public. They have always loved and respected what we do, which is to fish for shellfish ethically and responsibly.
"Up until now we have always served the restaurants which, in turn, served them, but Covid-19 has turned that on its head."
The plan now is for Guy to return to Mull and get back out to sea, and training his two sons, Oscar, 19, and Luke, 17, to man the delivery arm of the business on the mainland selling scallops, mussels, oysters and lobster.
But are there enough foodies in central Scotland to sustain the business?
He muses: "Is the positive response to our testing the water just charity or has there been a long-lasting change in the way we eat and live brought on by Covid-19? In all honesty I have no choice but to find out the hard way."
Comments
 0 comments
Want to join the conversation? Please or to comment on this article.