The firm is taking over fellow Scottish legal practice Miller Hendry, which has offices in Dundee, Perth and Crieff and itself has undertaken several mergers over the years. The deal, which will take effect on May 30 and terms of which were not disclosed, will see the seven partners and about 50 staff from Miller Hendry transfer to Lindsays, creating an organisation with almost 50 partners and 300 staff.
Miller Hendry staff currently based in Dundee will join those at Lindsays' offices at Seabraes, and others will remain at their current location, while Miller Hendry (Asset Management) is not subject to the merger and will operate as a separate standalone business.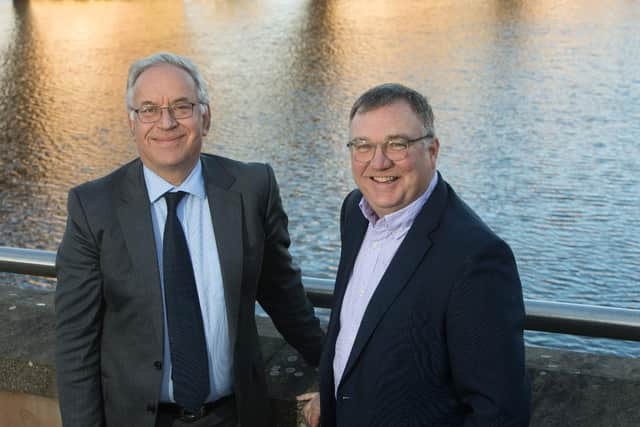 Lindsays, which already has offices in Edinburgh, Glasgow and Dundee and is mulling more opportunities to grow including in the Perth area, also states that the deal, says the deal follows similar mergers it has undertaken with Shield & Kyd (2012), MacLachlan & MacKenzie (2012), RSB Macdonald (2015), Aitken Nairn (2018), and Hadden Rankin (2019). It added that Miller Hendry provides services including private client, family law, dispute resolution, commercial, rural and residential conveyancing, and has a "busy" estate agency team covering Tayside and the surrounds.
Alasdair Cummings, Lindsays' managing partner, said: "It's a pleasure to welcome the team from Miller Hendry to the Lindsays family and to continue our growth through this merger. We are delighted to be now working across four cities.
Benefit
"There are real synergies between Lindsays and Miller Hendry, which we see bringing significant benefit to clients and our people. Throughout our long history at Lindsays, we have adapted and evolved while remaining true to our core ethos – to provide expert, accessible and reliable lawyers supporting people with their personal, family and business affairs. The ethos at Miller Hendry chimes perfectly with that."
John Thom, chairman of Miller Hendry, said: "We are very pleased to be joining Lindsays. The firm has a well-earned strong reputation, which was important to us in reaching this agreement. It is the perfect fit for our clients, who will benefit from a wider range of legal services. Our staff will also be able to take advantage of broader career options, while remaining part of a firm which retains a family feel among its team."
Lindsays, which last year announced a record number of promotions as part of its growth plans, can trace its roots back to 1815 when cousins Frederick Fothringham and John Lindsay, two 22-year-olds from Forfarshire, set up a law firm at 80 George Street in Edinburgh. It now says it still retains some of its earliest clients, including the Lochiel and Argyll estates, and also works for the descendants of Frederick Fothringham.
Miller Hendry notes that it has merged with "various well-known local legal firms" over the years, including Hendry & Fenton in Dundee and Miller Sneddon in Perth – with those two organisations marrying in 1991.