A total of 1,367 new such businesses were incorporated in Scotland last year, up from 1,124 in 2021, ranking seventh in terms of percentage growth across 12 UK regions, according to analysis of Companies House data by the firm, which north of the Border has offices in Edinburgh, Grangemouth, Glasgow, Aberdeen and Lerwick. It also found that across the UK, the latest total was 46,474, up from 38,240 in 2021, and nearly double the amount in 2020, "demonstrating sustained growth".
RSM UK added that the data cements tech as an area of huge growth across the country. All regions in the UK saw an increase compared to 2021, with London being home to the highest number at 24,783.
Ross Stupart, office managing partner for RSM Edinburgh, said: "There are more than 850 high-growth tech businesses in Scotland, with 38 per cent of these headquartered here in [the Scottish capital]. Scotland's technology industry is supported by world-class universities, a highly skilled workforce, and a supportive business environment."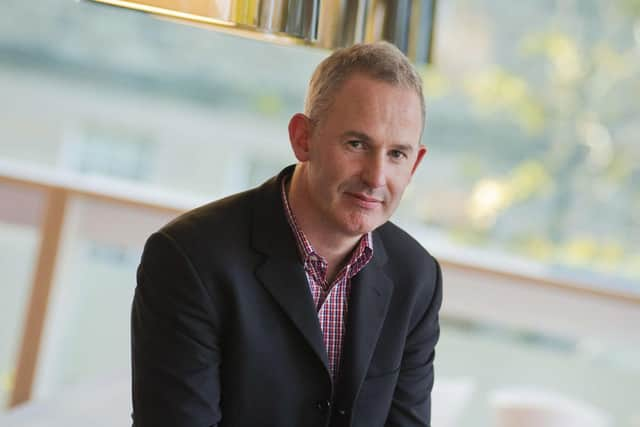 "The Logan review produced a series of recommendations aiming to accelerate the maturing of Scottish tech scaling businesses. So far only one of the specific recommendations has been implemented, with [tech incubator] CodeBase being awarded up to £42 million to create tech scaler hubs across Scotland. Implementation of some of the other recommendations appears to have stalled."
Mr Stupart also pointed to the "well-publicised" lack of diversity in the tech sector. "The Logan review raised this, and it has been raised again recently in response to the Scottish Government's Pathways report," he added, with the latter referring to Ana Stewart's Pathways: A New Approach for Women in Entrepreneurship study.
Systemically broken
"Currently only 2p in every £1 invested in Scottish businesses is invested in female-founded businesses, even though The Logan review notes that 20 per cent of Scottish businesses are founded by women," the RSM UK executive also stated. "An eco-system that permits this to happen is systemically broken – and risks losing talent and value."
However, Ben Bilsland, partner and technology industry senior analyst at RSM UK, struck a positive tone: "Despite the obvious economic challenges, it's been another strong year for the tech industry… growth across all regions outside the capital is further evidence of the [sector thriving in the UK].
"This crop of early-stage businesses will need support to scale," he also stated, adding that for many young innovative companies, research and development (R&D) tax incentives are crucial cash inflows. "For many, the recent changes to UK R&D schemes that reduced the amounts small companies can claim were not seen as a positive step towards supporting the early-stage ecosystem. [Also], clarity over immigration policy will be required to ensure a healthy inflow of tech talent to fuel growing companies."