The opinion poll revealed a slump in demand from Scots to take a staycation in their own country. More than half of those surveyed said they were planning fewer day trips in their home nation while cutting back on eating out in restaurants.
More than 1,000 Scots were surveyed for the poll by Edinburgh-based research firm 56 Degree Insight. It found that 70 per cent of adult Scots went on at least one holiday last year, with 45 per cent going on a staycation in Scotland, 28 per cent taking a trip elsewhere in the UK, one in three going to Europe and 10 per cent booking a long-haul trip. However, just 35 per cent of respondents expected to take a holiday in Scotland this year, with 24 per cent anticipating going elsewhere in the UK.
Quizzed over their holiday intentions, one in five Scots said they were less likely to take a staycation this year, with 42 per cent saying they were less likely to go on holiday anywhere compared to a year ago.
It's a pretty sobering picture, but just a single snapshot. Other recent research paints a much rosier picture for the short-stay market as cost-of-living pressures lead to people re-evaluating their holiday priorities.
A study of 2,000 adults commissioned by the holidays offshoot of low-cost airline EasyJet suggests that many Brits are now shunning the traditional two-weeks of sun, sea and that other "s" in favour of shorter breaks. According to its findings, Generation Z types are now taking an average of two mini breaks abroad and three staycations a year versus a traditional fortnight-long family holiday.
More than half (57 per cent) admit that they will only accept a job that offers flexible working, while a similar percentage opt to take mini breaks in order to maximise their holiday allowance, illustrating the impact that the pandemic and hybrid working practices have had on lifestyles and holiday planning. Special occasions were high on the list of reasons for booking mini getaways with 39 per cent of those polled for EasyJet Holidays admitting they'd think about celebrating a birthday with a short break and 21 per cent an anniversary.
Matt Callaghan, the holiday firm's director of customer and operations, said: "Our research has clearly shown that there's huge demand to catch up on holidays lost during the pandemic years. While traditional, longer family breaks are still popular, it's clear to see that Gen Z is adopting a more 'little and often' approach to holidays."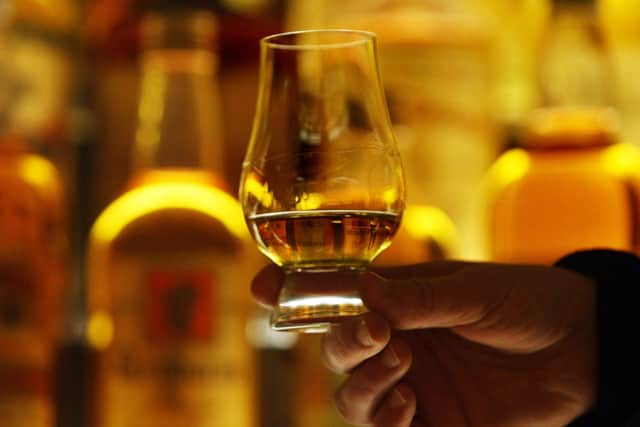 Separately, research from online travel agent Loveholidays indicates that Scots are refusing to let the cost-of-living nightmare hamper their 2023 holiday plans. Its poll of 2,000 holidaymakers reveals that the average Scottish adult is planning at least two getaways this year.
One person well placed to offer some insight into the state of the market is Rosemary McLennan, the brains behind the Scottish PA Network. McLennan recently joined forces with Alex McKie, group managing director of the Fusion Group of Companies, to create Staycation Scotland (Accommodation), a new offering for member businesses to connect to direct individual and group leisure markets. The leisure marketing platform, which brings together many of Scotland's top accommodation providers, will operate on the existing Staycation Scotland website, which was launched by McLennan in 2020.
Outlining her plans to scale up the venture with the likes of a dedicated partner phone line, travel tips and a regular blog, McLennan said demand remained strong with most people determined to get a break this year. "They are prioritising that over other things," she noted, "even if it's just a few days away. Following the pandemic, some older people just don't want the risks associated with overseas travel and want to appreciate more of what's on their doorstep. Even if people do go overseas they will still be booking other awaydays and breaks in Scotland."
She pointed to the "usual hotspots" for staycationers, such as Edinburgh and Glasgow, with many visitors to the Central Belt now opting to also travel up to Inverness, the Highlands and Skye. The North East 250 route in Morayshire and Speyside, connecting many top distilleries, has been singled out by McLennan as being "largely undiscovered" and a viable alternative to the crowded NC500 loop.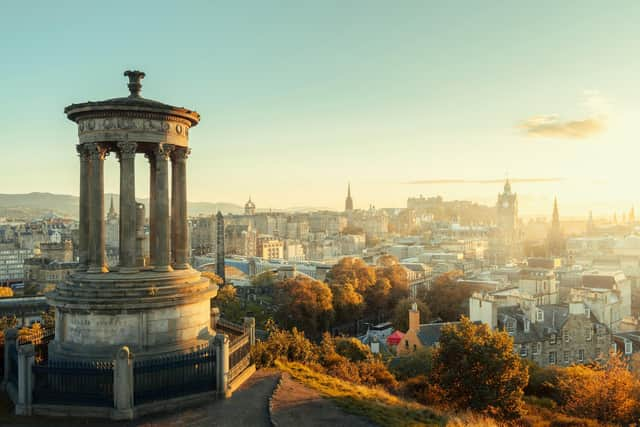 Based in Stirling, Fusion Group is behind one of Scotland's fastest growing hospitality sector businesses, the Accommodation Services Company, a specialist business which runs a dedicated reservations service for 2,500 bedrooms across hotels, self catering parks, B&Bs and serviced apartments. Additionally, Fusion owns and operates eight properties of its own across west central Scotland. Other brands under the Fusion umbrella include Drysdale & Company, a commercial property agency specialising in the hospitality sector.
McLennan, who is looking to disrupt the commission-based booking model, added: "I have known Alex for 20 years through our work in the Scottish hospitality industry, and the shared synergy and passion we have for this industry made joining forces make perfect sense. It is going to make a big difference having the backing of a bigger team with those resources to tap into. We are bringing an enhanced Staycation Scotland offering to the marketplace for hotels, self-catering and exclusive hire properties."
McKie said: "With longstanding relationships in the hospitality industry, both Rosemary and myself will look forward to a fresh and vibrant member-focused Staycation Scotland marketing platform which brings together both businesses."