From entrepreneurship and marketing to HRM or global logistics at Edinburgh Napier Business School
Thinking of enhancing your business skills? Discover why the Business School at Edinburgh Napier University is among the best in the world.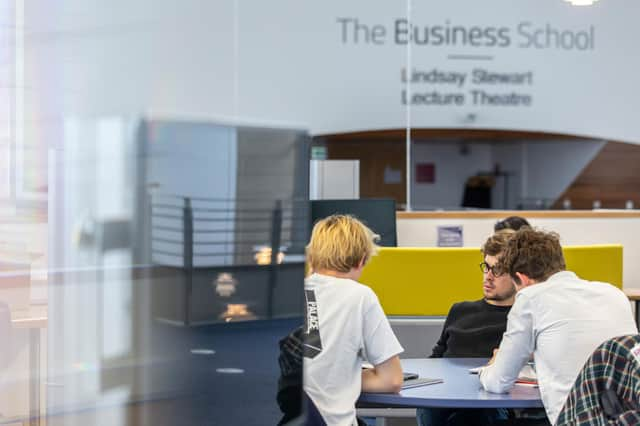 As well as gaining the globally recognised benchmark for business education excellence, the school offers a wealth of options, many of them online, meaning you can upskill or change direction in your career without needing to give up your current job.
As an applied school for business, teaching and research are closely linked to the current and developing needs of business with courses at both undergraduate and postgraduate level accredited by a number of leading industry and professional bodies.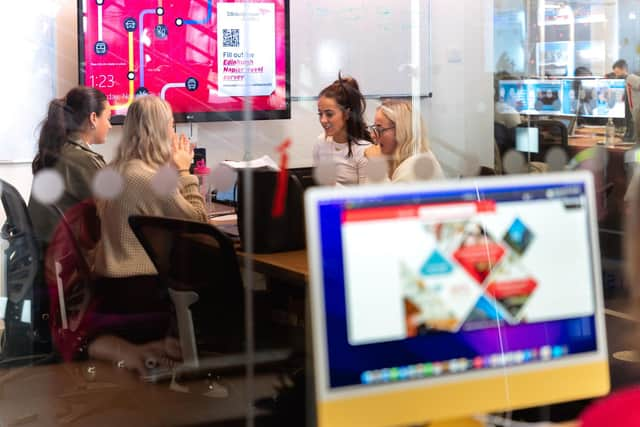 These close links with industry are reflected in the newly updated master's in Human Resource Management which now aligns with the Chartered Institute of Personnel and Development (CIPD)'s new professional values – this course can also be studied online.
The school's vision for "empowerment, employability and enterprise, for all" is demonstrated in the diverse courses on offer, all rooted firmly in the business world. The new Graduate Apprenticeship Business Management (Tourism) means you can study for a university degree while in full-time, paid employment; its Hospitality and Tourism Pathway offers hospitality and tourism-specific tutorials in relevant modules from Edinburgh Napier's acclaimed hospitality and tourism department (ranked a top 10 Modern UK University for Hospitality, Leisure, Recreation and Tourism in The Times Higher Education World University Rankings 2023).
Best for sustainability – and satisfaction
The school's mission is "to empower communities to apply business knowledge for positive societal impact", and it's signed to the UN's Principles for Responsible Management Education which aim to realise the 17 UN Sustainable Development Goals through responsible management education "and develop the responsible decision-makers of tomorrow to advance sustainable development".
More widely, Edinburgh Napier works to embed practical actions into the curriculum to promote sustainability and relate these to the key ideas of sustainability; undergraduate and postgraduate programmes now reflect one or more of the Sustainable Development Goals. This has helped placed Edinburgh Napier in pole position among Scotland's 19 universities for sustainability according to People and Planet, the UK's largest student campaigning network and the only independent league table.
Plus, it's the top university for Student Satisfaction in Edinburgh for the fourth consecutive year as ranked by the National Student Survey!
A university powered by research
With its research targeted to solve real world problems, it's no surprise that Edinburgh Napier was the number one modern university in Scotland for research power and research impact in 2021's Research Excellence Framework. By seeking to influence professional practice and policy nationally and internationally, it can help to drive key societal, economic and environmental impacts.
Find out more at these events
There you will be able to meet academics, student support teams, and current postgraduate students, who will all be available to share advice and answer your questions.
Don't forget that Napier alumni can benefit from 20% off their first-year fees for MSc programmes!