'Going Global': Education leaders from around the world arrive in Edinburgh for summit
British Council event will consider soaring demand for higher and further education
Hundreds of education leaders from around the world will gather in Edinburgh this week at a major summit.
The Going Global conference, organised by the British Council, will focus on opportunities and challenges linked to a worldwide increase in demand for higher and further education.
About 400 people are expected to attend the event, which is taking place at the Edinburgh International Conference Centre from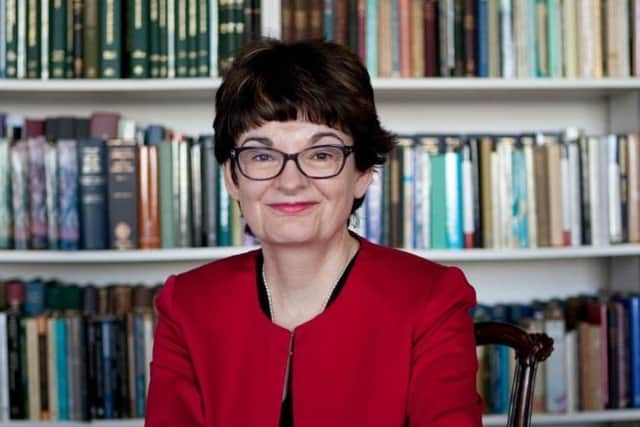 Guests include Scottish Higher and Further Education Minister Graeme Dey, English Education Secretary Gillian Keegan, British Council chief executive Scott McDonald, and St Andrews University principal Dame Sally Mapstone, who is the current president of Universities UK.
Dame Sally said: "Going to university can transform the lives of individuals, and it is important that we help more students across the world reap the rewards of a university education.
"Universities are stronger when they work alongside their international partners to find solutions to shared challenges, and some goals, such as tackling global barriers to accessing higher education, simply cannot be achieved without building these partnerships."
Maddalaine Ansell, director education at the British Council, said: "Going Global aims to shape the future of further and higher education.
"It provides a strategic forum for leaders in international education to connect and share the latest thinking on the most important issues
in international education.
"Across the world, students and their families want to fulfil their potential, education providers want to internationalise and raise standards, and governments need access to higher-level skills to grow their economies and play their part in achieving sustainable development goals. Going Global aims to provide solutions to these issues."
Mr Dey said: "Scotland is an outward looking country with an international focus and I hope this event helps showcase our tertiary education.
"International students and researchers make an important and valuable contribution to the Scottish economy, our educational environment and Scottish society.
"We hosted over 83,000 international students in 2021/22. We remain committed to strengthening our international links by supporting the attraction of international students and staff, highlighted by our commitment to a new International Education Strategy."
Comments
 0 comments
Want to join the conversation? Please or to comment on this article.