The Scottish Government aims to ensure 95 per cent of people attending A&E wait no longer than four hours.
The data shows 1,133 people waited longer than 12 hours, rising from 974 the week before and the highest number since mid-January.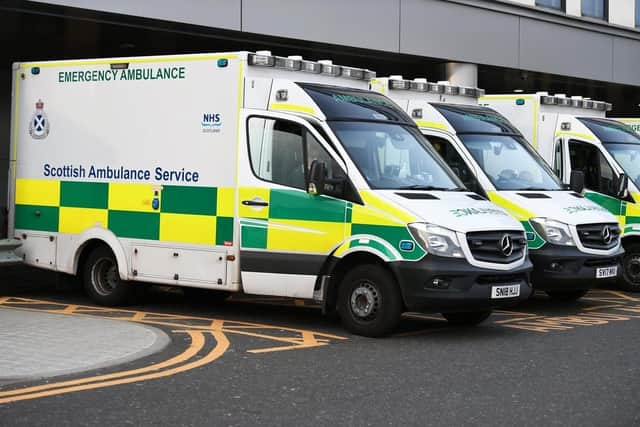 A further 2,627 of the 23,708 attendances at A&E in the latest week waited more than eight hours, and 8,431 waited more than four hours – an increase of almost 1,000 from the previous week.
"We are determined to improve A&E performance and support health boards through the remainder of the most challenging winter in the history of the NHS," he said in a statement.
"I have been clear we will continue to see fluctuations in weekly figures as we near the end of winter and I am grateful to staff for their continued hard work in the face of sustained pressure."
Scottish Tory health spokesman Dr Sandesh Gulhane said the figures were "completely unacceptable", adding: "We were told by Nicola Sturgeon and Humza Yousaf that they were getting on top of the winter A&E crisis – but this is the third week running that things have got worse.
"The Health Secretary continues to let down exhausted NHS staff and worried patients. He needs to spend less time on his SNP leadership bid and more time focused on fixing the numerous problems in Scotland's health service.
"Humza Yousaf's flimsy recovery plans aren't fit for purpose, but these crises all stem from the dire workforce planning of successive SNP health secretaries, which has left our NHS desperately understaffed."
Scottish Lib Dem leader Alex Cole-Hamilton said the NHS recovery plan "has failed".
"Every single patient waiting for hours and days on end has been taken for granted by this Government," he added.
"The SNP and its leadership candidates need to stop obsessing over reckless schemes for separation and ease the boiling point pressures facing our NHS."