Some 24.1% of P1 children measured were found to be at risk in the 2021/22 school year, while 74.7% were considered to be of a healthy weight, and 1.1% were at risk of being underweight.
The number of children specifically at risk of obesity fell to 11.7% from 15.5% in 2020/21, but it was higher than in 2019/20 – 10.4%.
The report by Public Health Scotland assessed the body mass index of children around the age of five based on their height and weight.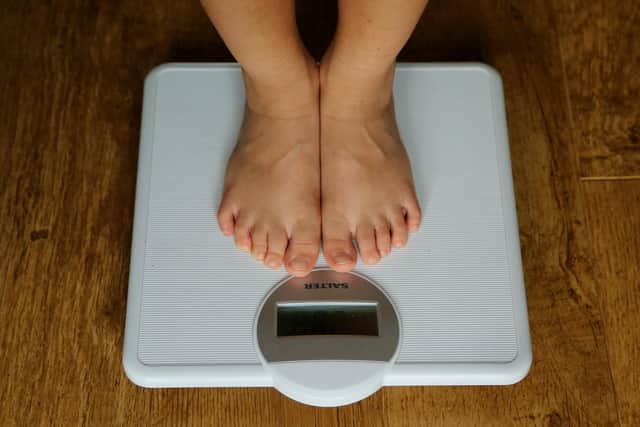 In 2021/22, 15.5% of children living in the most deprived areas were at risk of obesity, compared with 7.3% of those from the least deprived backgrounds.
Some 92.4% of the estimated population of five-year-olds were covered in the report, with 52,732 having a weight review conducted.
Socioeconomic inequalities such as poverty are considered to be a factor in childhood healthy weight, particularly in the percentage of children at risk of obesity.
The data also found that boys in P1 were slightly less likely than their female counterparts to be of a healthy weight.
A Scottish Government spokesman said: "Addressing obesity remains a public health priority to ensure Scotland is a place where we eat well, have a healthy weight and are physically active.
"Our Diet and Healthy Weight Delivery Plan sets out ambitious and wide-ranging action to address this challenge, including our aim to halve childhood obesity by 2030 and significantly reduce diet-related health inequalities.
"This year we are providing £2.3 million to health boards to improve weight management services for children and young people; funding for these services will continue for the duration of this parliament.
"In addition, we will introduce a Bill in 2022/23 to restrict less healthy food and drink promotions to make it easier for people to make healthier choices."