Autism: Scottish mother and autism campaigner to address world conference
An Aberdeenshire mother, who built a network of volunteers and experts when her daughter was diagnosed with autism, has been invited to give a talk to hundreds of specialists in Dubai.
Caroline Traa's daughter, Rebecca, was diagnosed with autism when the family was living in Muscat, the capital of Oman. "She was very unwell with gastrointestinal problems, so her eating and her sleeping was horrific," said Caroline.
"Her behaviour was she literally screamed from the minute she opened her eyes in the morning till the minute she shut them at night, and there were not too many hours in between there for sleeping.
"She didn't have any language till she was about seven or eight years old. But she was hyperlexic, you know, so she could actually read, and we could tell that by using the cards with word signs. She would point to the word if you asked her. So she could distinguish between like cat and car, for instance.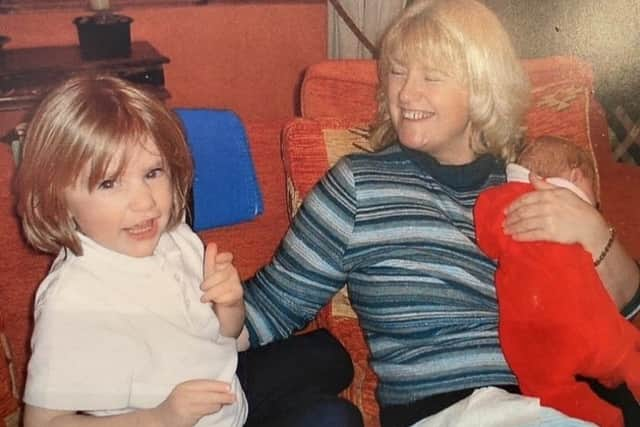 "And she loves language. She loved music. She just had a tape recorder beside her at all times."
After Rebecca was diagnosed, the family moved back to Aberdeen, where Caroline found it difficult to find resources to help. "I think like a lot of parents, we discovered that there's not really a lot of really intensive stuff going on," she said.
"So we started ia kind of a home programme with all the things I thought would be good. Being a scientist, I just wrote to everybody to find out what was out there, and I created a programme with the help of a bunch of friends for a couple of years."
After Rebecca went to school, Caroline went to the University of Manchester to do a Masters, and began researching her daughter's condition more intensely.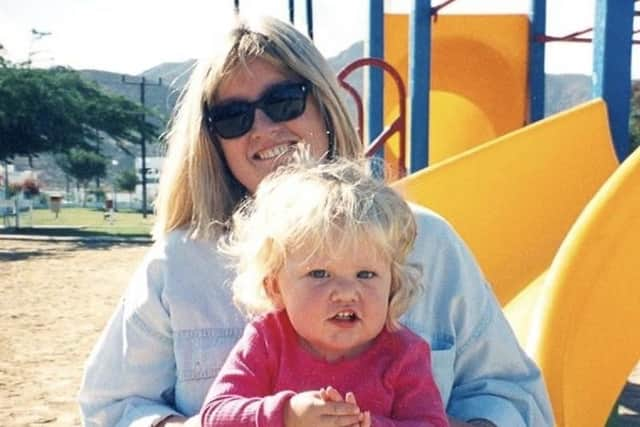 "Rebecca went to school, which is hard for a lot of kids because there's a lot of sensitive processing issues, communication issues, socialisation problems and stuff," she said.
"So I started to do a Masters at the University of Manchester. I was pretty new to this back then, so I just wanted to read and absorb absolutely everything. I started to write this sort of pack for parents, which was really about the things which I think are absolutely essential because it's not really rocket science.
"But this stuff isn't really rocket science. We paid for expensive consultancy, but what really absorbed me was – what happens to families who can't access this?"
Caroline founded the Network Autism Social Enterprise, and with the help of a £5,000 grant from the Scottish Government. The venture has helped provide families with free access to learning resources.
The network also comprises a private Facebook group, where volunteers and parents exchange resource materials, and WhatsApp groups, as Caroline says she believes "this information just has to be given freely, as quickly as possible, to young families".
Now Caroline has been invited to Dubai to address hundreds of delegates at the International Conference for Autism and Neurodevelopmental Disorders, where American academic Dr Temple Grandin will be the keynote speaker.
Caroline said: "One of the objectives is to try to extend over all of Scotland where we truly do have a network – a bit like the Slimming World of autism."
Comments
 0 comments
Want to join the conversation? Please or to comment on this article.