Researchers from the UK and China examined data from the UK Biobank, a large-scale biomedical database and research resource, containing in-depth genetic and health information from half a million UK participants.
The scientists found over the 11-year dataset, "estimated long-term joint exposure to multiple air pollutants at low concentrations was associated with increased risk of incident depression and anxiety". The findings add to a growing number of studies showing a link between fossil fuels and mental health problems.
Writing in the Journal of the American Medical Association Psychiatry, the researchers, from Oxford, Beijing and Imperial College London universities, called for "stricter standards or regulations for air pollution control should be implemented in the future policy making".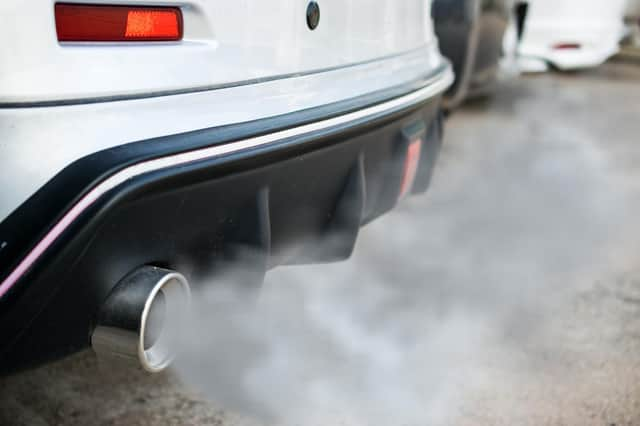 The scientists also warned many countries' air quality standards "are still well above" the latest World Health Organisation (WHO) global air quality guidelines from 2021, including the UK.
The UK Government recently passed new legally binding air quality guidelines that allow more than double the levels of fine particulate matter (PM2.5) than equivalent targets set by the WHO.
Peers approved legislation this week that allows a maximum annual mean concentration of 12 micrograms per cubic metre by 2028. The WHO completed a review of its 2005 guideline air quality levels in September 2021, halving its limit for PM2.5 to five micrograms.
According to the report's authors, the large sample size of 389,185 adults and long follow-up time of 10.9 years "provided us with a large number of outcome events and adequate statistical power to detect the risk of incident depression and anxiety associated with air pollution".
The study represents one of the first attempts to investigate the long-term effects of pollution on mental health, according to the researchers.
The report reads: "Recent time-series and case-crossover studies have documented associations between short-term air pollution exposure and hospitalisation or outpatient visits for depression and anxiety, although few studies have investigated the long-term air pollution exposure and depression or anxiety with longitudinal study design, and the findings are inconsistent."
The researchers called for more studies to investigate the "underlying mechanisms" that lead to pollution causing mental health problems. But they added: "Air pollution exposure may affect the central nervous system by inflammatory and oxidative stress pathways through olfactory receptor neurons, the trigeminal nerve, or the systemic circulation.
"NO2, as a nitrogen-centred free radical, is responsible for initiating a signalling cascade, which also gives rise to oxidative stress [40] and may contribute to the onset of depression and anxiety."
The researchers found that as air pollution increased, so did depression and anxiety.
Exposure-response curves were non-linear. However, with steeper slopes at lower levels and plateauing trends at higher exposure, the study suggested long-term exposure to low levels of pollution were just as likely to lead to mental health problems as exposure to higher levels.
The report concluded "reductions in joint exposure to multiple air pollutants may alleviate the disease burden of depression and anxiety".
Research published last month by Friends of the Earth Scotland showed the country as a whole had stayed within its legal air pollution limits last year – for the first time ever outside of 2020's Covid lockdown.