Can I have a BBQ in Scotland? Rules around barbecues with other households
Further relaxations to current rules are expected following the Scottish Government's next review on 9 July
The country is now in the second phase of its lockdown exit plan and further changes are to be enforced in July, with the next review expected to be held on 9 July.
But what do current rules say about having barbecues with other households? Here's what you need to know.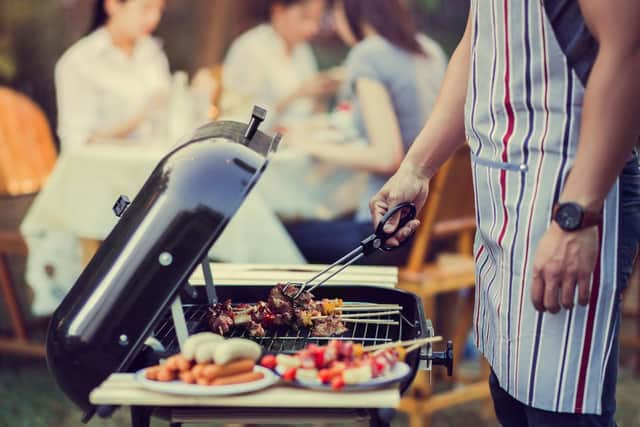 If people from more than one household are meeting, it should be kept to small numbers and not exceed more than eight people in total at a time. Scottish residents should also avoid meeting people from more than two other households each day.
Rules state that outdoor spaces or private gardens can be used to meet for recreational purposes, including for picnics and barbecues, with up to two other households at a time.
If you do not have your own garden, you should avoid having a barbecue on a balcony, as debris can drift to other levels and pose a fire risk to other floors.
A two metre social distance should be observed at all times, apart from with members of your own household, and good hygiene practices should be in place.
People are advised to use an alcohol-based hand rub before and after eating, or touching surfaces, and to avoid sharing any food or utensils. If you are meeting for a barbecue, it is recommended that each household should bring, prepare and eat their own food separately.
Additionally, while households must only meet up outdoors, guidance states that people can go inside another household to use the toilet, if necessary, if you are meeting in the garden.
However, you should avoid touching surfaces with your hands as much as possible, wipe any surfaces that you do touch with antibacterial wipes, and wash your hands thoroughly.
Will rules change after the next review?
The Scottish Government is expected to hold the next lockdown review on 9 July, after which a number of new measures are to be introduced from 10 July.
In this phase, people could be allowed to meet in extended groups outdoors from 10 July, with social distancing in place.
It is also expected that households will be permitted to meet up indoors from 10 July, with a maximum of two other households and social distancing.
However, it is not yet clear what the rules will be in regard to sharing food and cutlery. But with social distancing still required to be followed, it is likely that households who do not live together will still be advised not to share any food or drink.