Lockdown rules Scotland: latest advice on exercise, social distancing and visiting family as government update guidance
The UK government has set out a three-phase plan to ease the country out of lockdown, announcing a number of changes to current measures in a national address on Sunday (10 May)
In Scotland, First Minister Nicola Sturgeon has stressed the "stay at home" message remains in place, with lockdown extended to 28 May when the next review will be conducted.
This is the latest guidance on lockdown rules in Scotland.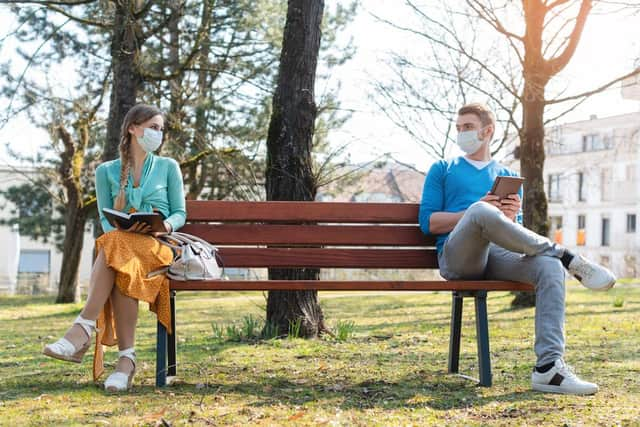 What is the advice on exercise?
Scots are still encouraged to exercise safely by staying close to their homes and maintaining a two-metre distance from others.
The First Minister warned against meeting up in groups at parks or beaches, and to avoid sunbathing, picnics and barbecues.
What is the advice on travel?
Aside from the update on exercise, "all other restrictions remain the same", Ms Sturgeon said.
Police Scotland still advise staying local and make use of open spaces close to your home where possible to exercise, and avoid all unnecessary travel.
– Infrequent shopping for basic necessities, such as food or medicine. People should use delivery services where they can
– For exercise, either alone or with people you live with
– For a medical need, such as a doctor or hospital visit, or to take care of the vulnerable
– To go to work, but only if this cannot be done from home
What is the advice on social distancing and visiting family?
Social distancing guidance is still in force in Scotland, with people advised to stay two metres apart from each other.
Members of the public have also been urged to wear a face covering, such as a scarf or homemade mask, in busy places where maintaining social distancing is difficult.
This includes the use of public transport and visiting supermarkets.
The 'stay at home' message still remains, meaning people should not leave their households to visit family members or friends.